A+ Back-to-School Deals Priced from 1¢ to $1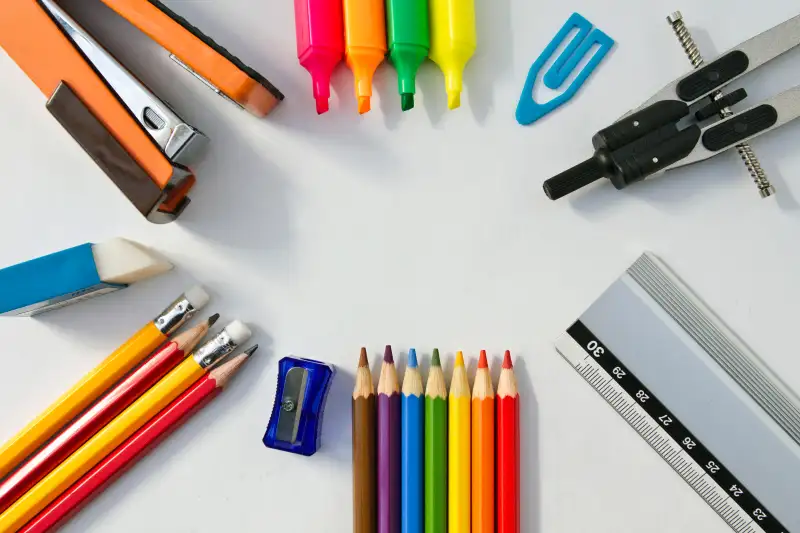 Catherine MacBride—Getty Images/Flickr
We've compiled a checklist of some back-to-school deals that just might seem too good to pass up: None runs more than $1, and one is available for a single penny.
But before filling up your (online or actual) shopping cart, take note of a few caveats. First, despite the fact that these offers are from national retailers, prices can vary from region to region, so the deals at your local store may be different than the ones below. Second, in many cases these rock-bottom prices are only available in-store, not online. They're essentially "loss leaders," existing mainly to entice you into the store, where you'll perhaps be tempted to buy other things, some of which just might be (the horror!) full price.
Lastly, customers may be limited as to how many of these super-cheap items they're allowed to buy, to stop some bargain-hunting hoarder from cleaning out the entire store and ruining the sale for everyone else. For the most part, the prices below are valid through Saturday, August 2. If you miss out, don't sweat it: A whole new set of back-to-school deals is sure to appear like clockwork in the Sunday circular.
1¢
When you spend at least $5 at participating Office Max and Office Depot stores, you're allowed to buy their store-brand colored folders for a penny apiece (limit of 10 per household).
15¢ to 20¢
The "Less List" of sale items at many Staples includes two-pocket folders for 15¢ and 70-page one-subject notebooks for 17¢.
25¢
Kids' scissors, 12-inch rulers, 6-inch protractors, and 4-oz. bottles of glue are among the back to school standards priced at a quarter each at Office Max and Office Depot.
50¢
Pick up a 24-pack of Crayola crayons (normally $1.47) at Walmart and Staples (normally $1.99).
One-subject notebooks and 5-inch scissors go for 49¢ apiece at many Walgreens.
$1
Five-pack of highlighters (normal price: $4.29) at Staples
12-pack of Bic pens (normally $1.99) at Office Max and Office Depot
12-pack of colored pencils or two-pack of Sharpies at Dollar General
Absolutely everything at Dollar Tree