Target, Walmart, and Staples Are Selling School Supplies for Under $1 Right Now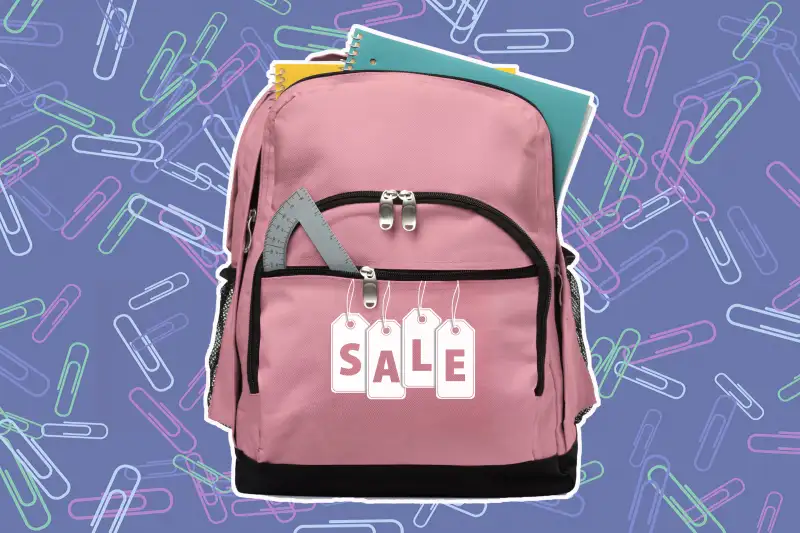 Photo illustration by Laura Geiser; Getty Images
Sorry kids, but the summer 2019 vacation is more than half over and the new school year will be here before you know it. Luckily for parents footing the bill for the latest round of school supplies, big retailers like Walmart, Staples, and Target are hosting major back-to-school sales right now — including deals on notebooks, pencils, and other essentials for under $1.
What's more, many states have tax free weekends (or entire weeks when you can shop tax free) in August, making it even easier for you to save heading into the 2019-2020 school year.
After some browsing of retailer websites and local weekly ads, we've rounded up the best back-to-school deals for under $1 right now. In many cases, the absolute cheapest prices — like notebooks for $.25 — are available only for in-store purchases.
In other words, you can't purchase them online and have them shipped to you. Why? Well, the main reason retailers have insanely cheap back-to-school deals is to woo shoppers into store aisles, where they're likely to buy all kinds of impulse purchases and full-price goods in addition to the items on sale.
Our advice is to bring a list to the store and stick to it. Or, perhaps better yet, if this option is available, order the super low-price deals online and have them waiting for you to pick up at the store.
One more caveat: Back-to-school deals can vary depending on location, so the in-store prices below may be different where you live. All that said, there are some pretty amazing deals to be had. Here are some of the best bargains we found:
Walmart
The best back-to-school deal at Walmart right now is probably a sale on one-subject notebooks: They're selling for only $.25 each! Mind you, supply is limited and they're available for pickup or in-store purchase only at that low price point.
Here are the best and cheapest back-to-school deals we spotted at Walmart (prices are all subject to change):
Office Depot
Right now, Office Depot also has 70-sheet spiral notebooks on sale for just $.25 apiece (down from $2.99 regularly), available in-store and online alike. There's a limit of four per person, but $1 for four notebooks is one of the best back-to-school deals we've seen all summer.
Target
Target has plenty of deals right now on back-to-school essentials, with prices starting at only $.49 each. Best of all, most Target deals are available at the prices below throughout the entire back-to-school season, and you'll find the same low prices online and in the store.
In some cases, it looks like you'll need to make a purchase of at least $25 in order for Target to ship these items, and free shipping is available if your purchase is $35 or more. Another option is to make purchases online and head to your local Target store to pick them up. Target says pickup is available for online orders in as little as two hours after purchase.
Here are some of the deals:
Staples
In the local weekly ad we saw, Staples had a bunch of back-to-school deals on notebooks, markers, and more, with prices set at $.50 or $.97 each. Mind you, the best deals tend to be available in-store only, so you may encounter higher prices if you're trying to make purchases online. Here are a few of the deals:
We've included affiliate links into this article. Click here to learn what those are.