The Stunning Sales Figure That Shows Nobody Wants to Grow Up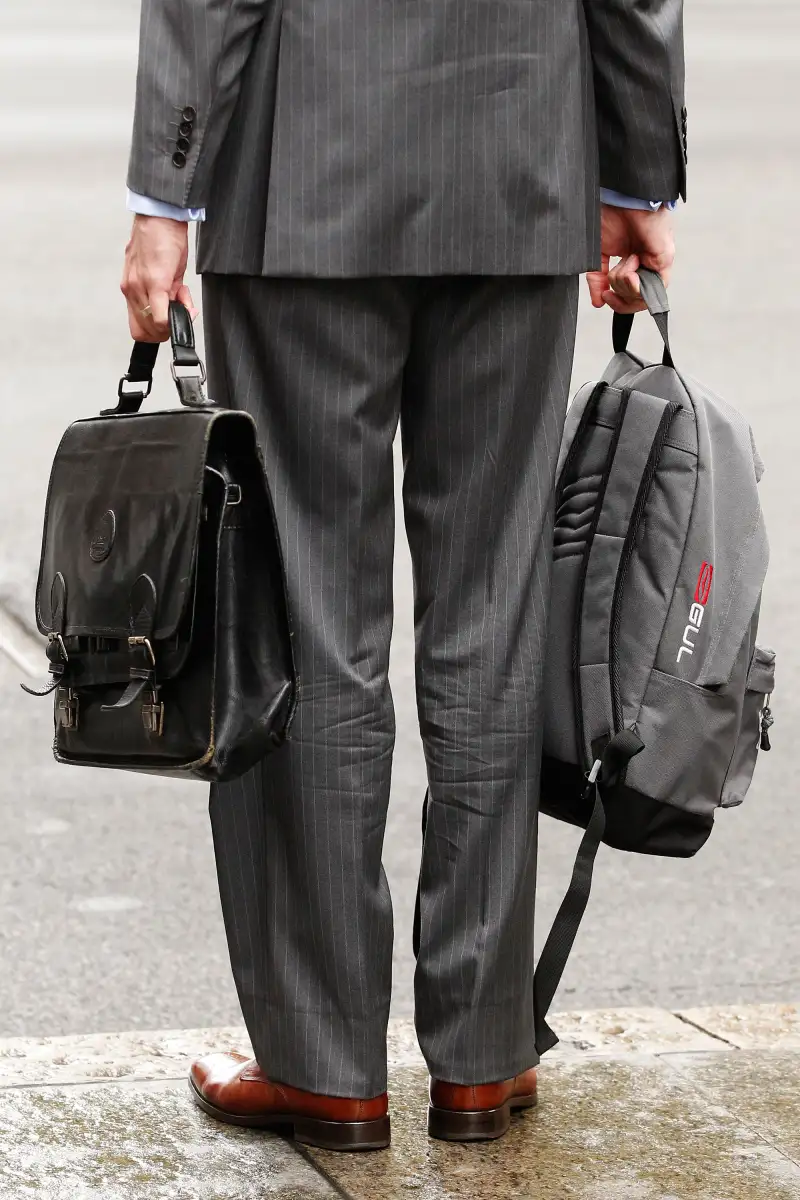 Bloomberg via Getty Images
It's not exactly like Wall Streeters have started wearing hoodies to the office, but it's in the same ballpark. In a sign that indicates working professionals are embracing the delusion they could still pass for college students, many are skipping the tired old briefcase and turning to the youthful backpack as their go-to office bag of choice.
AdAge and GQ, among others, have noticed the trend, quantified by data from the NPD Group, which has it that for the 12-month period ending in May 2014, backpack sales among adults 18 and over were up 33%. Among adult women, backpack sales were up 48% over that time span, though men still outspend the gals on backpacks annually: $385 million vs. $311 million.
Clearly, one reason that backpack sales are soaring is simply that they're practical: They can handle your gym gear, sunglasses, snacks, and an ever-increasing amount of gadgets that just wouldn't fit in even the largest briefcases. Backpacks are also easier to tote around, especially if you're on a bike or have a long walk.
We also must acknowledge that the rise of work backpacks goes hand in hand with a turn to more casual dress in the workplace, prompted as least partly by all of those scruffy, hoodie-wearing tech workers. By now, the Swiss Army backpack has become a key component of the official Silicon Valley tech uniform, alongside Warby Parkers, skater sneakers, and a general lack of grooming.
Professionals are allowing themselves to strap on the kind of bag they used when they were 15 without embarrassment or totally looking foolish thanks to the introduction of a wide range of packs that are more, well, professional. Tumi lists dozens of understated, black and earth-tone backpacks in the category of being appropriate for business.
What's more, the backpack's versatility and youthful cachet sends a certain message, to the wearer if not the entire world. The message is one of adventure and possibility—that you can jump from the boardroom, to a mountain bike, to an impromptu flight to Copenhagen. The backpack says I may work in an office, but I'm not just another drone commuter. I have more going on in my life than any sad, slim briefcase can handle.
Then again, maybe instead it just says you like pretending you're still in college.