Barnes & Noble Is Trying to Win You Over with Beer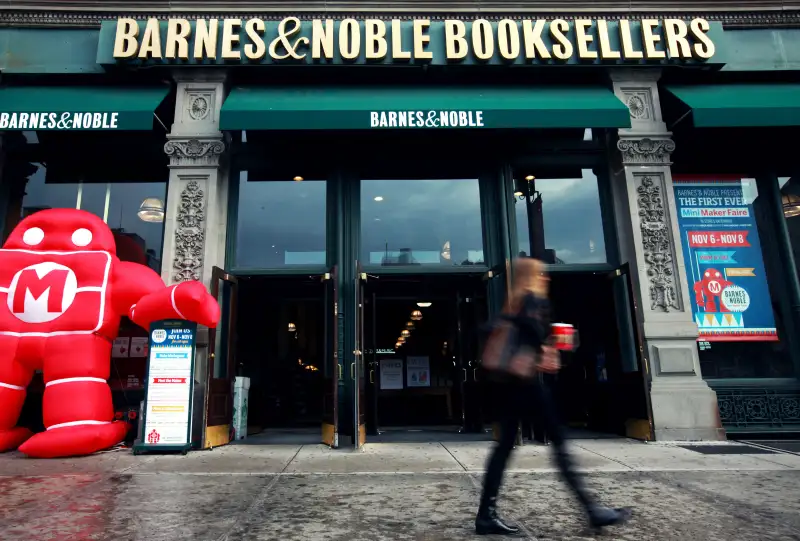 Yana Paskova--Bloomberg/Getty Images
As part of a pilot project, Barnes & Noble is planning to start serving booze in choice locations, the Washington Post reports. Similar to Starbucks' plans for beer and wine, Barnes & Noble aims to capitalize on current American spending habits--namely, more wining and dining.
The chain plans to add beer, wine and "shareable, American-style food" in four cafes, which will also have table service, as part of the test. The first cafe with the expanded menu options will open in October in Eastchester, New York, the Chicago Tribune reports. Cafes in Edina, Minnesota, Folsom, California, and Loudon, Virginia will follow. Stores with the expanded cafes will also have longer hours.
Food and drink sales now account for just 10% of the booksellers' revenue, a percentage it eventually hopes to increase with the move. The expanded cafes could potentially help B&N's core business of selling books, since getting customers off Amazon and into the store is arguably the hardest thing for any bookseller competing with free two-day shipping -- or same-day, in some areas.
Read More: We Now Spend More At Restaurants Than at Grocery Stores
Bringing a value-add to brick and mortar shopping has been a go-to tactic for stores looking to compete against online one-stop-shop retail giant Amazon. Stopping the Seattle juggernaut has been a tough job for most markets, but surprisingly the bookselling one has seen some success. Unfortunately for Barnes & Noble, most of that has been for small, independent booksellers, not larger stores. The booze, and longer hours to serve it hopes to change that. For their part, investors are buying it, and Barnes & Noble stock was up 8%.