Making This Sandwich from Scratch Takes Six Months and Costs $1,500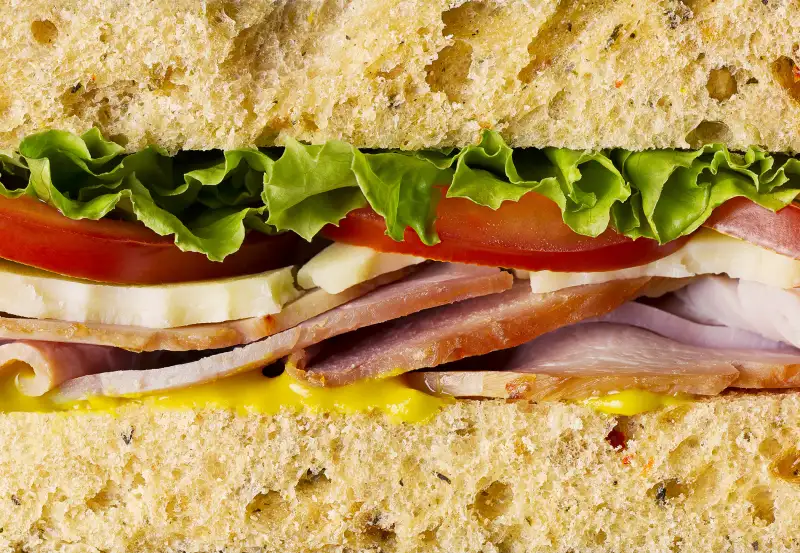 Sam Armstrong—Getty Images
For most people, making a sandwich costs less than $5 and takes fewer than five minutes. But Andy George is not most people. On his YouTube channel and an on-demand Vimeo page, the documentary filmmaker does everything the hard way, seeing if he can make stuff from scratch.
The first episode chronicles his attempt to make a sandwich without buying anything, instead harvesting the wheat, grinding the flour, milking the cow, collecting honey, making homemade cheese and butter, boiling down seawater to get salt, baking the bread, growing the lettuce and tomatoes, and slaughtering the chicken himself.
It turned out to be a six month process and cost him $1,500, which made his reaction to the first bite all the more heartbreaking.
Here's the brief video summarizing the experience if you don't want to watch the 21-minute episode.
After the sandwich, he made a suit, a book, tools, a bottle, and a root beer float, and left a lot of people thankful for our consumer-friendly industrialized world.