Fire Up the Grill, Your Barbecue Season Just Got Cheaper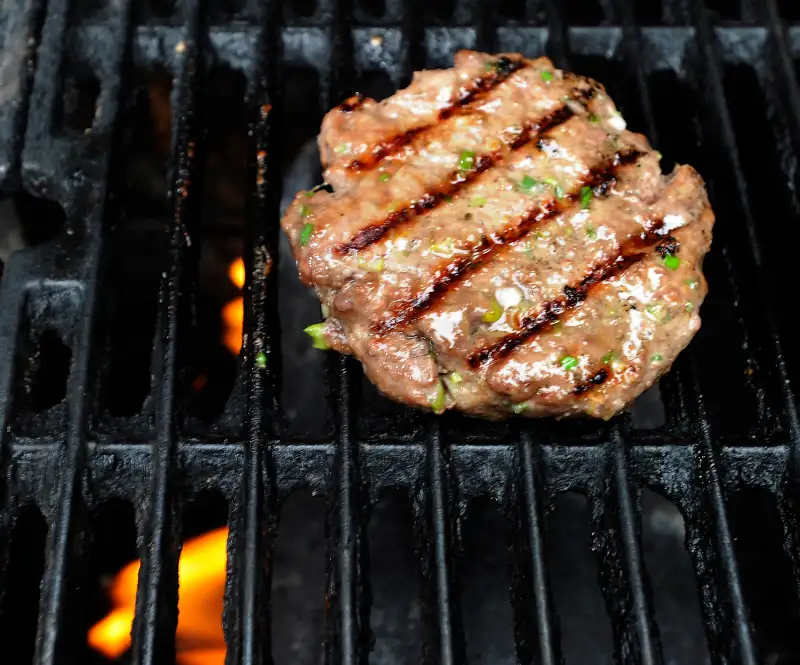 Gordon Chibrosk—Portland Press Herald/Getty Images
A few times a year, beef's dietary effects are publicly weighed, and everyone is confused.
In the New York Times the following pieces appeared in 2015: red meat is bad for you; red meat "is not the enemy"; and "red meat is still not the enemy." It's hard to keep up.
Regardless of where the experts come down on this issue, come summertime 2016, one thing is clear: Beef is going to be much cheaper.
This year cattle supply is especially large—bigger than it's been since 2011, according to USDA data.
Bloomberg notes that because of this increased supply, analysts are projecting lower beef prices this year. Prices have already been falling--down 7% year over year in February for ground beef, for instance--and the expectation is that prices will keep decreasing even though demand will likely be higher than it's been since 2006, a year the "Beef, It's What's For Dinner" campaign won a few advertising awards.
As a result, national restaurants like Chili's and Texas Roadhouse are adding meaty menu items and promotions because their beef costs are so low.

Still, chicken, turkey, and pork will continue to outpace beef this year in terms of sales. And even though beef consumption is on the upswing, Americans are still eating significantly less red meat than the beef heyday of the '70s. Faced with the food equivalent of