Thieves Stole Massive Gold Coin Worth Millions From Berlin Museum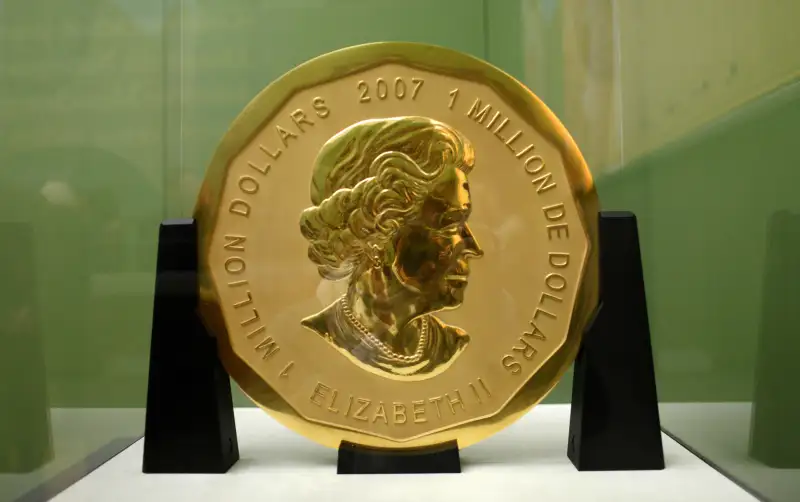 Barcroft Media via Getty Images
A massive, 221-pound gold coin worth millions of dollars was stolen from a Berlin museum overnight, police said Monday.
The thieves broke into the Bode Museum in Berlin and stole the Canadian coin, called the "Big Maple Leaf," police said. At face value, the coin is worth $1 million. But due to the amount of gold in it, it's valued at more than $4 million.
The coin was originally issued by the Royal Canadian Mint and includes an image of Queen Elizabeth II on one side and a maple leaf on the other. In 2007, Guinness World Records announced the coin was the world's largest gold coin.
Police speculated that multiple burglars were involved in the coin heist due to the sheer weight and size of the coin, which tips the scales at more than 220 pounds and measures 53 centimeters wide.
It is not clear how the coin was stolen due to its size as well as the security alarm system in the museum and the fact that it was behind a bullet-proof glass protector. Authorities found a ladder on train tracks nearby, but are unsure if it is connected to the burglary, according to Reuters.
The coin has been on display at the Bode Museum since Dec. 2010. The museum is known for its massive coin collection, which includes hundreds of thousands of ancient coins and medals from all over the world.