Forget Chemicals. This Is All You Need to Buy for a Cleaner House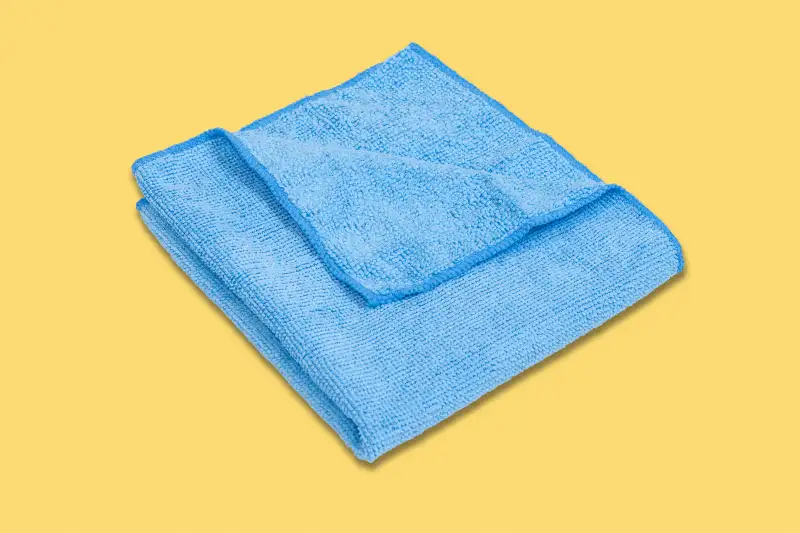 Few people love spring cleaning, or any cleaning for that matter. So we asked cleaning and organizing experts about ways to make the chore less of a hassle, and one product came up again and again in their responses.
Cleaning pros rave about the multitasking ability of microfiber cleaning cloths, which can not only clean almost any surface in your home, but save you money and eliminate the need for other cleaning supplies loaded with chemicals.
"They have teeny-tiny 'hooks' at the end of each fiber that pick up dust, dirt, even germs," says Donna Smallin Kuper, certified house cleaning technician and author of Clear the Clutter, Find Happiness. "I like Quickie brand." The cloths cost about 50¢ apiece when you buy them in bulk.
Whether you have fingerprints on the fridge or dog nose prints on the sliding glass door, "All you need to do is spritz them with a little water and they are ready to clean mirrors, countertops, lightbulbs — any hard surface," Smallin Kuper says.
William Griffin, president of Cleaning Consultant Services, also praises the power of microfiber cloths, especially when it comes to dusting. "You want to be capturing soil, not spreading it around," he says. "Microfibers are more effective than most other types of cloth."
Using microfiber can save money in a couple of ways, the experts say. For one, if you currently clean with paper towels because regular rags don't pick up dust and fingerprints as well, switching to reusable microfiber cloths will save you money over time. Just chuck the cloths in the wash after using them, and they're good for another round of cleaning.
Cleaning pros say you'll be able to get away with buying fewer chemical cleaning products too. "The real cost savings is that you only need water with those microfiber magic cloths, not Windex or any other chemical that needs to be purchased," says Barry Izsak, certified professional organizer and founder of Arranging It All.
"Plain old water dissolves more substances than any other chemical," Smallin Kuper says. "I spritz warm water on a microfiber to clean glass and mirrors for a streak-free, lint-free shine."
Use a microfiber in the bathroom to swab down wet showers and sinks. "If you let the water dry on surfaces, it's going to require harder and deeper cleaning," Griffin says.
A couple of other pro tips: When you buy microfiber towels, consider buying a few different colors. Griffin recommends color-coding by room and task. "The strategy is you don't want to take grease off the kitchen counters and bring it into the living room," he says. And you certainly don't want whatever you're picking up in the bathroom to make its way into the kitchen.
Buy more than you think you might need so you can wash them often and always have clean cloths ready for whatever jobs pop up. Just because a towel might not look super-dirty doesn't mean it's not harboring potentially dangerous bacteria. (Psst: skip the fabric softener as well: it clogs the spaces in the fibers that trap gunk.)
Perhaps best of all, since a few quick swipes of a microfiber towel can keep everyday dust, dirt and smudges down to a dull roar, grime won't build up as much, making the prospect of an annual spring cleaning less of a Herculean task.

We've included affiliate links into this article. Click here to learn what those are.