The Best Colleges for Every Type of Student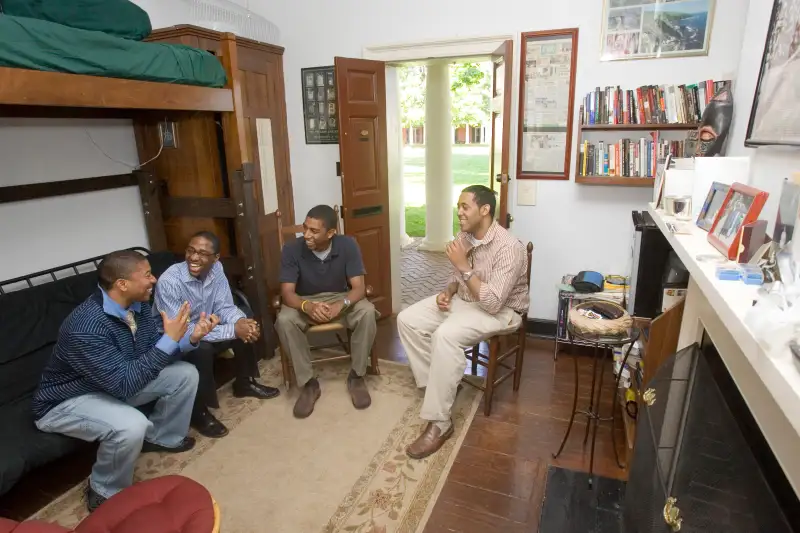 Dan Addison—Office of Development and Public Relations, University of Virginia
Each year after Money publishes its latest college rankings, we slice the data in different ways to find top colleges for students with special interests. Whether you're looking for a university with a strong student success record for minority students, a school with great hiking trails in its backyard, or a college that doesn't care if standardized tests give you major anxiety, we've got you covered.
We've already published several new lists based off our just-released 2017 Best Colleges rankings, and we'll continue to do so—or you can use Money's college finder tool to identify a few schools that are perfect for you. Here are several of the specialized rankings Money has produced.
---
Best Colleges for Business Majors
Business is the most popular major on college campuses these days, but there's wide variation in the quality of the programs. Here are the 50 schools that score highest on Money's measures of educational quality, affordability, and the financial success of undergraduate business majors.
Public colleges and universities are usually the most affordable option for in-state students. These are the top public school's on Money's overall list.
Best Colleges You Can Actually Get Into
Are the elite schools too much of a long shot? These colleges accept more than half of applicants.
50 Colleges That Add the Most Value
These colleges help students do far better than would be expected from their academic and economic backgrounds.
Maybe you're a Southerner and want to study close to home, or maybe you're looking for a warmer place to spend the next four years. These are the Southern schools topping our rankings.
25 Best Public Colleges for Big Paychecks
These affordable and high-ranking public colleges are at the top of Payscale's return on investment report—that is, colleges where alumni have the largest earnings premium over high school graduates, after subtracting the cost of attendance.
Best Colleges for Sports Lovers
Money teamed up with Sports Illustrated to build a list of colleges that stand out for their athletics and academics.
10 Best Colleges for People Who Love the Great Outdoors
For the student who wants educational value and access to a variety of outdoor excursions.
31 Great Colleges That Don't Care About Your Lousy Test Scores
The list of colleges going "test-optional" grows every year. Here are some of the best schools where you don't need to submit SAT or ACT scores.
91 Great Colleges That Give Every Freshman a Scholarship
Most private colleges awards scholarships to the majority of incoming students. These colleges, though, award money to almost every freshman.
Best State Schools for Out-of-State Students
Attending a public college outside your home state can carry sky-high price tags, but these flagship universities offer discounts to out-of-state students.
28 Best Colleges for Need-Based Financial Aid
These are some of the country's wealthiest and most generous colleges.
50 Best Colleges for African Americans
Money partnered with Essence magazine to find the colleges that have the best record of admitting a significant population of African-American students—and then helping them succeed.
25 Great Colleges for Good Science Students
Great colleges that are actually accessible for the aspiring engineer or scientist.
10 Best Colleges for Skiers and Snowboarders
For students who want to shred each weekend in the winter.
10 Best Colleges for Beach Lovers
These colleges have bragging rights for both their beaches and their brainy students.