Here's How Rich Floyd Mayweather Is After the Conor McGregor Fight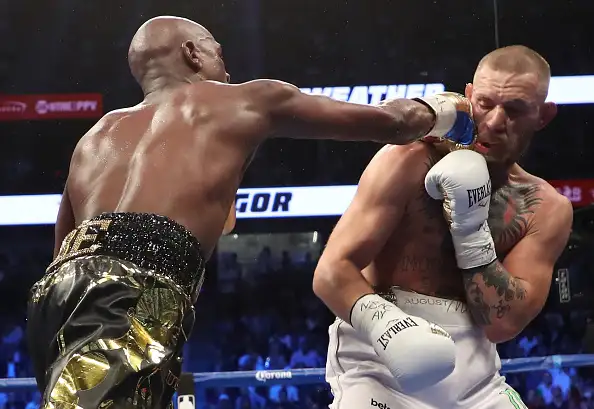 Christian Petersen—Getty Images
Forty-year-old professional boxer Floyd Mayweather earned at least $100 million for his match with Conor McGregor Saturday night, based on some estimates.
Mayweather defeated McGregor, his 50th opponent, in the 10th round of their match Saturday night. His victory in what he said would be his last fight gives him a 50-0 record.
While $100 million not seem like a lot compared to, say, Snap CEO Evan Spiegel — who became a billionaire six times over after taking his disappearing photo company public — that $100 million would represent a sizable chunk of Mayweather's wealth.
According to Forbes, Mayweather was worth $340 million in 2016, largely thanks to pay-per-view matches like the one he fought Saturday against McGregor. Assuming the luxury car-lover hasn't splurged in 2017, that $100 million would represent just under a fourth of Mayweather's total wealth after Saturday: $440 million.
The match against McGregor will also by no means be Mayweather's most lucrative. In 2015, Forbes reports, Mayweather earned $240 million from pay-per-view fights and sponsorships for his match against Manny Pacquiano.