Here Are All the Companies with the Happiest Employees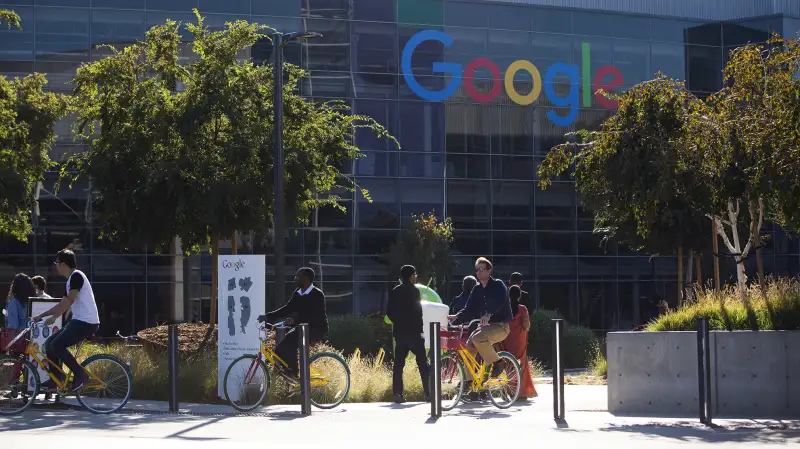 What makes a company a great place to work? Sure, a decent paycheck is nice. But what moves the needle on making an employer great instead of merely good are the benefits and perks — everything from generous parental leave to a management style that fosters close-knit teams.
Job review site Indeed.com analyzed the 10 million-plus reviews employees post on the site to find out which companies in the Fortune 500 were ranked as the top 50 places to work.
Software company Salesforce claims the top spot, which might come as a surprise but it makes sense. Competition in the tech industry has led to a sort of perks arms race among employers, and the top 10 also includes Silicon Valley behemoths Google and Apple. But the list — and the reasons employees rank their workplaces so highly — is surprisingly varied. It's a pretty eclectic roundup, with everything from jets to jelly is in there.
The entire top 10 is as follows (and you can see all 50 at the link here):
Salesforce

Southwest Airlines

Anadarko Petroleum Corporation

Pioneer Natural Resources

Phillip Morris International

Google

The J.M. Smucker Company

Eli Lilly

Apple

EOG Resources
Airlines may get some of the lowest customer satisfaction ratings of any industry, but apparently they can be good employers. Southwest is actually one of three airlines in the top 50; Delta and JetBlue come in at number 19 and 21, respectively. The energy sector, despite its recent woes due to low oil prices, still contributes three of the top 10 — as many as the tech sector.
Indeed dug into the reviews to find out why people who work at these places rank their employers so highly. In many cases, it's about more than just the Benjamins: "The happiest employees often work for companies that challenge industry status quos with innovative business models," Indeed said in its analysis.
Salesforce workers, for instance, cited the six days a year the company gives its employees to volunteer as a motivating factor, as well as a positive corporate culture.
Read Next: The Surprising Tech Company Named as the Best Place to Work
"It appears that today's workforce is kept motivated not so much by money and status, but rather by jobs where the work is meaningful," Indeed said.
Flexible scheduling was a valued perk mentioned by Apple employees, and reviews at numerous employers indicate that work-life balance is an important priority for workers. In its report, Indeed observed that management methods and work group organizations that foster camaraderie and communication have a surprising amount of influence on worker happiness. "Compensation has the weakest correlation with the overall job satisfaction score," the report summed up. "By contrast, company culture and quality of management have the closest correlation."