This Company Has the Best Pay and Benefits, According to Employees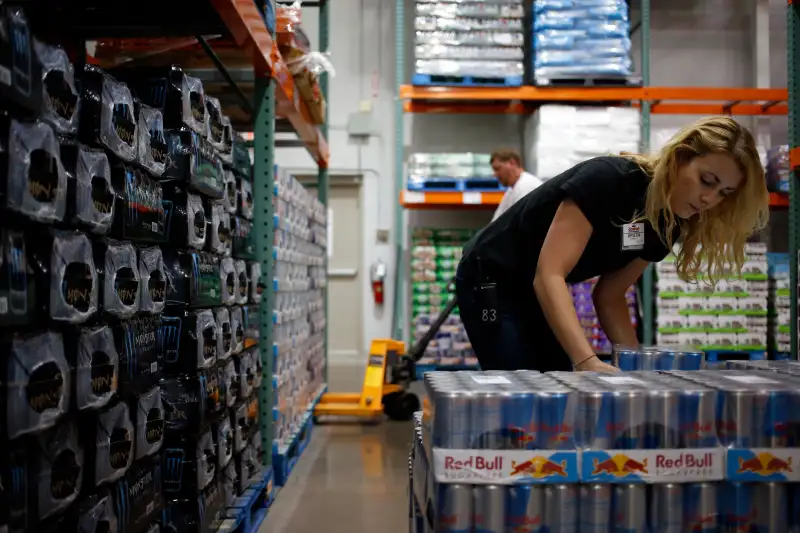 Bloomberg—Bloomberg via Getty Images
Costco is not just known for its discounted, bulk items.
Employees at the warehouse retailer are the most satisfied with their compensation and benefits than those at any other company, according to a new Indeed report that analyzed its database of 18 million employer reviews. Costco beat other popular workplaces like Apple and Starbucks thanks to its top-rated employee reviews on the jobs website — and broke the stereotype that attributes start-ups and tech companies with the top marks in pay and benefits.
In fact, the retailer is known for paying its employees a living wage. In 2016, the company raised its minimum wage for employees to $13.50. That's higher than the federal minimum wage of $7.25 and the $11.50 minimum wage in Washington, where the company is based.
And employees — including hourly, part-time and full-time Costco workers — also enjoy a slew of benefits, including health care, dental care, 401k programs, life insurance, stock options and more.
"Costco believes that employees are the most important assets in the company," one employee wrote on Indeed's website.
Kaiser Permanente and Verizon came in second and third, respectively, on the list. FedEx, Apple, General Motors and Microsoft also placed among the top 15 companies listed by Indeed.
In employee reviews for these companies, a common thread was how the workplace stacks up to others in its industry. At Kaiser Permanente, employees reported that it was "the highest paying medical facility hands down," and Verizon employees said it had the best pay and benefits in the industry.
Another key factor for employees was how the company's culture and leadership valued the time of its employees. One Costco lauded the company's model for basing its pay on total hours worked: "Show up, do your job, and your pay goes up on its own," that employee wrote on Indeed's website.
Of course, employees at tech companies on the list like Apple enjoy other supplementary perks, like an on-site gym, as well as "beer bashes and BBQ cook offs during work hours."
Indeed analyzed its recent employer reviews between January 2016 and January 2018. Here's its full list of the top-rated companies for pay and benefits:
Costco
Kaiser Permanente
Verizon
FedEx Express
Apple
Capital One
HEB
ALDI
Starbucks
General Motors
Publix
Intel
Boeing
Microsoft
AT&T