Looking for a Seasonal Job? Amazon, Target, and Others Are Hiring Like Crazy Right Now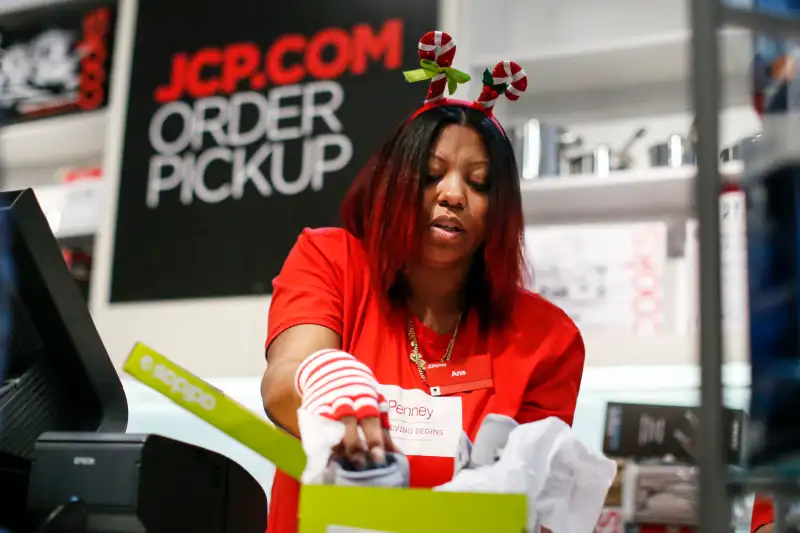 Kena Betancur—Getty Images
With the holiday season around the corner, there are hundreds of thousands of job openings at America's largest retailers.
But companies will have to offer special incentives to fill seasonal job openings this year: The economy is strong and unemployment is at its lowest in decades. Earlier this year, the Bureau of Labor Statistics announced there were more job openings than there were people looking for work. In September, unemployment dropped to 3.7% — the lowest rate since 1969.
With new perks like discounts and gift cards, competitive salaries, and – in Amazon's case – higher pay, companies are waging war to attract seasonal employees amid a competitive job market. Retailers are expected to hire nearly 590,000 seasonal employees this year, according to estimates from Challenger, Gray & Christmas, Inc., a career transitioning firm, as shoppers come out in droves.
Take, for example, Amazon. The retail giant announced a minimum wage bump to $15 per hour starting Nov. 1 — just in time for its seasonal employees to arrive. Target is now adding more incentives — like a shot at a $500 gift card —and J.C. Penney will give eight lucky employees an all-expenses-paid trip worth $5,000. Walmart, however, will forgo a seasonal hiring spree again this year, opting instead to offer its current employees more hours.
Here's everything you need to know about which companies are hiring, how much they're paying, and what kinds of perks they're offering.
Laura Buckman'Bloomberg via Getty Images
Target
Target is hiring 20% more seasonal employees than the company did last year.
To lure workers, the company is offering a 10% discount at all Target stores and at Target.com, an additional 20% off produce, and the opportunity for extra pay on Thanksgiving and Christmas. The company is also planning on giving one employee at each of its more than 1,800 stores and 39 distribution centers a $500 gift card and an extra $500 to give away to a local organization.
Not sure if the Target store in your neighborhood has job openings? Well, "every one of our 1,800 stores is hiring," Target spokesperson Angie Thompson told Money.
Amazon
Fresh off its announcement of raising its minimum wage to $15 per hour, Amazon is hiring more than 100,000 seasonal workers at locations around the country. The seasonal openings include warehouse jobs, delivery jobs, and more.
Amazon is one of the only companies offering a $15 per hour salary this season, which could give the company a competitive edge in attracting workers.
Justin Sullivan—Getty Images
UPS
There are about 100,000 full-time and part-time seasonal openings at UPS this year, with jobs ranging from package handlers to drivers and driver-helpers.
The company, which experiences a spike in the volume of packages it delivers from November through early January, is interested in attracting workers for permanent positions, too. Over the last three years, 35% of seasonal employees received permanent positions after the holiday season, the company says.
FREDERIC J. BROWN—AFP/Getty Images
Kohl's
Kohl's plans to hire about 90,000 seasonal employees at more than 1,100 locations and nine distribution centers across the country.
The company is offering a number of incentives: a 15% discount on Kohl's products, shopping days for employees, and another 35% discount on items during the season. Seasonal sales associates at Kohl's typically earn around $9 per hour, according to reviews on Glassdoor. When asked for salary information, a Kohl's representative told Money the company "offers competitive wages on a market by market basis to ensure we fulfill our staffing needs."
Lance Clayton—AP/REX/Shutterstock
Macy's and Bloomingdale's
The 80,000 seasonal employees at Macy's and Bloomingdale's this year could have very different tasks. About 23,500 of them will work in fulfillment centers, 1,500 will help customers over the phone, and about 1,000 more will assist in Macy's extravagant holiday events around the country. (That includes at Santaland, perhaps an experience best immortalized by David Sedaris.)
The openings are at both Macy's and Bloomingdale's stores. Seasonal workers will also receive employee discounts.
Macy's did not respond when asked what seasonal employees can expect to earn per hour this year. But estimates made on Glassdoor say employees can expect to earn around $9 an hour.
Justin Sullivan—Getty Images
Gap Inc.
Gap Inc. is hiring around 65,000 seasonal employees to work at Gap, Banana Republic, Athleta and Old Navy stores, call centers, and distribution centers. The open jobs range from helping customers in stores to coordinating shipments at distribution centers.
The company is offering employees a 50% discount at Gap, Banana Republic, and Old Navy; 30% off at Outlet and Factory stores; and 20% off at Athleta stores. Employees also will get free flu shots, child daycare services, and discounts on vision and dental programs.
Seasonal sales associates at Gap make anywhere between $8 and $12 per hour, according to reviews on Glassdoor. The company told Money that all seasonal employees will earn "at least the local minimum hourly wage in their city or municipality, and may be eligible to earn more based on experience or other market factors."
Christopher Dilts—Bloomberg via Getty Images
FedEx
FedEx is adding about 55,000 seasonal employees this year, and many of them will work in its delivery service, called the FedEx Ground network. A FedEx spokesperson says "compensation and benefits are competitive and dependent on location."
Kena Betancur—Getty Images
J.C. Penney
J.C. Penney is hiring more than 39,000 employees to work in stores, across their supply chain, and in customer care centers ahead of the busy holiday season. Employees get a 25% discount on products.
In a highly competitive job market, J.C. Penney is also offering a new perk that employees have a (slim) chance at winning. The company will select eight random employees for their own, all expenses paid trips to Canada, New York City or Miami.
Seasonal sales associates at J.C. Penney typically earn between $9 and $10 per hour, according to estimates from Indeed. The company did not respond to Money's request for details.
Radial
Radial, an e-commerce company that works with retailers like GameStop and DSW, is hiring more than 20,000 employees in customer care centers and fulfillment centers. Employees will get overtime and holiday pay.
Radial has fulfillment centers in New Jersey, Ohio, Georgia, Kentucky, Virginia, Nevada, Canada, California, Kentucky and Illinois, as well as customer service locations in Georgia, Wisconsin, Florida and Colorado.
Michael's
Michael's is hiring about 15,000 employees to help in stores and distribution centers for the holiday season. The company, which says it hires about 40% of its seasonal employees for permanent roles, offers a 30% discount for workers.
"Our in-store seasonal pay rates vary based on geographic location and metro market," a representative for Michael's told Money. Cashiers at Michael's earn on average around $8 per hour, according to estimates from Glassdoor.
Rates are subject to change. All information provided here is accurate as of the publish date.