All the Jobs President Trump's Tax Cut Created Could Be Wiped Out by His Trade War, Conservative Group Warns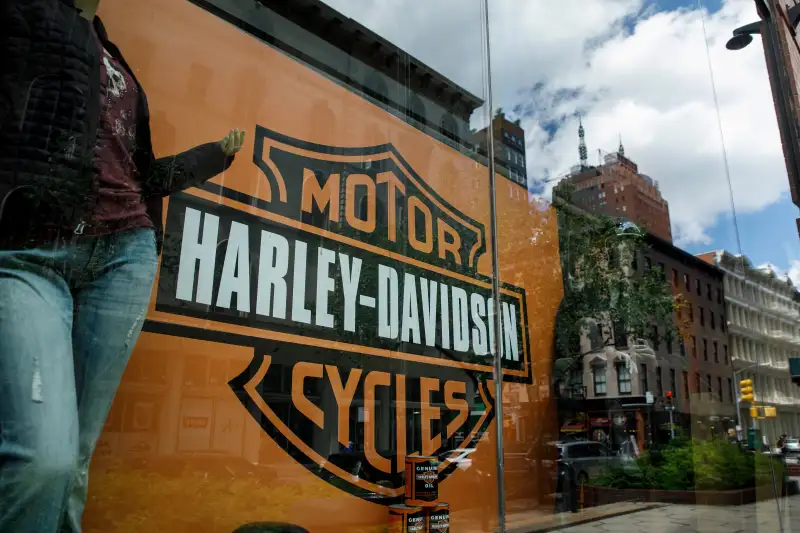 Drew Angerer—Getty Images
President Donald Trump promised to create hundreds of thousands of new jobs with his Tax Cuts and Jobs Act. But the President's trade war threatens to cancel out any gains – and then some, according to a new analysis.
The Tax Foundation, a right-leaning think tank, predicts the U.S. could lose 365,000 jobs in the long run if the President follows through on his promises on trade. That figure takes into account Trump's tariffs that have already been imposed (like those on steel and aluminum and some products from China), ones he has threatened, and retaliatory tariffs from the European Union, China, Canada, Mexico and other countries.
Back in December, the Tax Foundation gave a favorable analysis of the President's massive tax cut bill, predicting it would add 339,000 jobs to the U.S. economy.
Both analyses are made on a long-term scale, meaning the job gains and losses won't be seen for 20 or 25 years, says Kyle Pomerleau, economist and director at the Center for Quantitative Analysis at the Tax Foundation.
"We're comparing two permanent numbers on a permanent basis," Pomerleau says. "The Tax Cuts and Jobs Act will create fewer jobs than the tariffs will destroy, but that's not the case five years from now."
The Tax Foundation's 339,000 figure comes from estimating the net gain in jobs after the individual provisions within the tax plan expire in 2026.
On the other hand, with the uncertainty surrounding the impact of Trump's trade war, it's possible there will be more than the 365,000 jobs lost, Pomerleau says. The timeframe for job losses is also more uncertain.
"If additional tariffs and in-kind retaliatory actions continue to be taken, the harm caused to U.S. businesses and consumers would increase," Pomerleau, along with Tax Foundation analyst Erica York, wrote in their analysis. "The Trump administration would do well to not follow a path of imposing tariffs that could dampen the U.S. economic outlook."
The Tax Policy Center, a centrist organization, has a similar analysis of the impact of Trump's trade war on U.S. jobs. Howard Gleckman, a senior fellow at the organization, wrote in June that "Trump's highly restrictive trade and immigration policies threaten to overwhelm any benefit of the tax cuts."
Trump has said he imposed tariffs to promote American business interests and national security. However, because of retaliatory tariffs from other countries, some American businesses haven't been adjusting too well. Most notably, the Wisconsin-based Harley-Davidson announced last month it would move some of its production overseas to avoid retaliatory tariffs from the E.U.
These retaliatory tariffs are a large reason for the drastic hit on American jobs, says Pomerleau. "When we raise a dollar from tariff revenue, another country might also do the same, and then we're effectively being hit twice," he says.
Trump, however, has been confident that U.S. would wind up better off in a trade war. "When a country (USA) is losing many billions of dollars on trade with virtually every country it does business with, trade wars are good, and easy to win," Trump tweeted in March.
In addition to the Tax Foundation and Tax Policy Center, a number of American economists and organizations have warned of the detrimental impact the tariff war could have on U.S. jobs. The U.S. Chamber of Congress warned it could put 2.6 million jobs at risk, and a number of other groups has predicted hefty cuts to the auto and solar industries, among others.
Notably, the Tax Foundation predicts U.S.'s long-run GDP won't be hit as hard. The Tax Foundation said the tax plan would increase long-term GDP by 1.7%, and the trade war would reduce it by 0.47%.
While the Tax Foundation found Trump's tax plan would add jobs, not all economists hold the same view, with some arguing the plan would actually push jobs abroad. Some companies have taken advantage of their massive tax cuts for stock buybacks rather than the creation of more jobs or higher wages, as Money reported earlier this year.