FBI Agents Aren't Getting Paid During the Shutdown — and They Say It's a Threat to National Security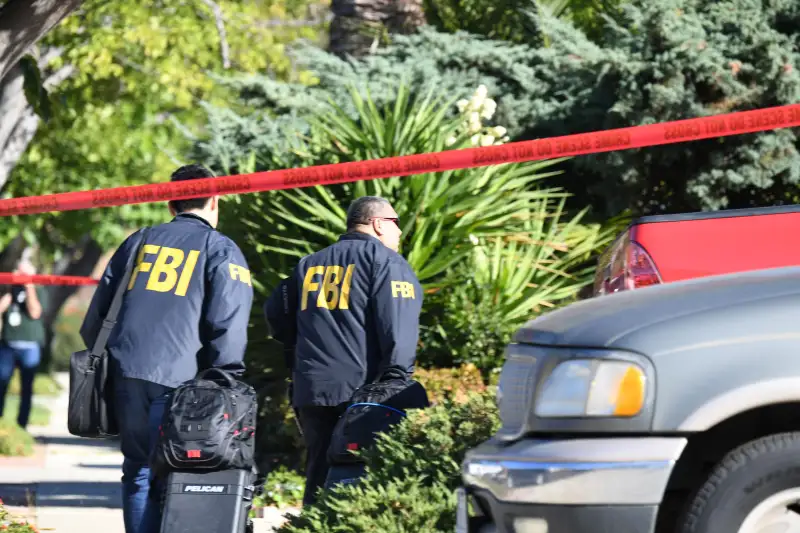 Robyn Beck—AFP/Getty Images
One can't afford to pay the mortgage on his new home. Another is struggling to pay medical bills incurred by his wife's terminal cancer. A third feels humiliated and degraded, finding it difficult to even pay bills in full and on time.
FBI agents working without pay are struggling to make ends meet as the historic partial government shutdown enters its second month, according to a report from the FBI Agents Association (FBIAA), a group that advocates for 14,000 current and former FBI agents. The document, which shares anonymous anecdotes from dozens of FBI agents, details the financial strain on agents and their families and the significant blow the lapse in funding has meant for the bureau's operations and ongoing investigations.
"I am proud to be an Agent, proud to serve my country, and willing to sacrifice my life in defense of the people and the Constitution," says an FBI agent based in the Western region. "But to have my family placed in the financial situation we are currently facing due to partisan politics is disgusting to me as a government employee and a citizen."
"The question that is first and foremost on my mind, 'Will I be able to financially out last this shutdown?'" adds an FBI agent based in the Northeast region whose wife is battling stage two breast cancer.
The Department of Justice is one of nine federal departments impacted by the partial government shutdown. Beginning Dec. 22, 2018, the longest partial shutdown in U.S. history has repercussions that span further and further with each day. More than 800,000 federal employees missed their first pay checks since the shutdown began in early January and they're due to miss their second this upcoming weekend. Transportation Security Administration employees — tasked with air travel security — are reaching a breaking point, with 10% of officers calling out from work Monday. Affected employees are lining up at food banks, applying for unemployment, and struggling to pay for essential prescriptions and medical bills.
"If this lasts another month, many of us will have to decide between bankruptcy, eviction, or quitting," says another FBI agent based in the Western region,
For some FBI agents, a lapse in funding has meant the inability to travel to countries within their areas of responsibility. "This means investigations are stalling, information sharing is diminished, and relationships with foreign partners are weakening," says one impacted employee. Agents working on temporary duty abroad also aren't receiving reimbursements for lodging, meals, and travel, agents say in the report.
And the financial impact of the shutdown further threatens the bureau's work itself. "When employees should be laser focused on an operation, they have the distraction of worrying about making ends meet in the back of their minds," says one FBI agent in the report.
The report also details how a lapse in funding for the bureau has stalled or interfered with a slew of investigations and operations, ranging from ones related to crimes against children, sex trafficking, counter-intelligence, counter-terrorism, and drug and gang investigations. A Western region-based FBI agent working on counter-intelligence cases "against a top threat to national security" says "the shutdown has eliminated any ability to operate."
"It's bad enough to work without pay, but we can only conduct administrative functions while doing it," the agent says in the FBIAA report. "The fear is our enemies know they can run freely."
A representative for the FBI declined to comment. The Department of Justice did not respond immediately to a request for comment.
FBI agents join at least 420,000 other federal employees who continue to work without pay since their jobs are deemed "essential" amid the shutdown. Another 380,000 employees have been on furlough, and thousands of federally contracted workers haven't received paychecks, either.
The shutdown itself centers on funding for President Donald Trump's proposed border wall — a deeply partisan issue.
"Without a Wall our Country can never have Border or National Security," Trump said in a tweet Tuesday morning.
But, in the report, agents say the ongoing shutdown itself is a threat to national security.
"Our message is simple: For FBI Special Agents, financial security is national security," FBIAA President Thomas O'Connor said in a statement Tuesday. "It is critical to fund the FBI immediately."