Best Egg Personal Loans Review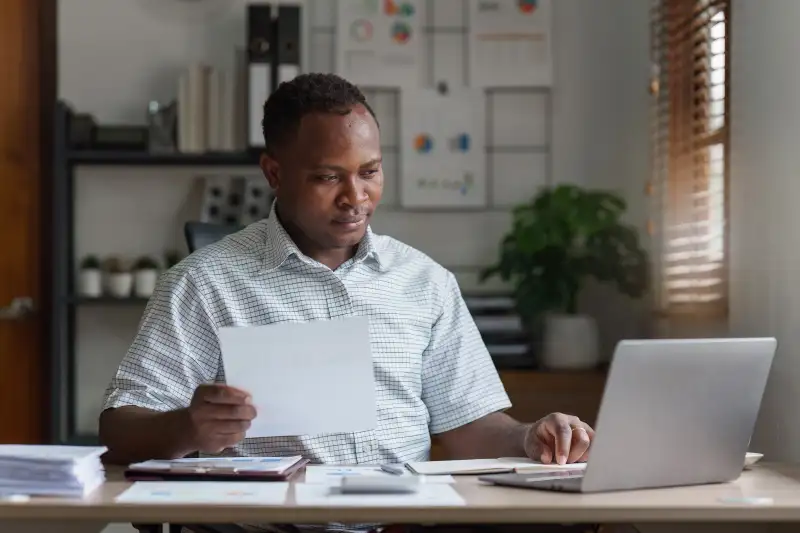 One up-and-comer in the field of best personal loans for bad credit is Best Egg Personal Loans. Best Egg offers cash for those with low or bad credit, with better rates available if you have a higher credit score.
You will qualify for a Best Egg loan if your credit score is 640 or above, your gross income is above $50,000 annually, and your debt-to-income ratio (DTI) is 30% or lower. After a soft credit check to ascertain your DTI and prequalification, you may soon see loan offers ranging from $2,000 to $50,000, with rates and amounts that depend on your credit history and rating. A hard credit pull will be performed only after you accept the offer.
Read on for the pros and cons of Best Egg, ways you might use their financial services and exactly who can benefit from them.
Best Egg Personal Loans pros and cons
Pros
Variety of loan amounts
Direct payment with debt consolidation
Secured and unsecured loan options
Cons
High APR
Not available nationwide
With every loan, it makes sense to consider your options carefully. Will you be able to repay the loan? Is the loan amount and annual percentage rate (APR) worth it? Are there any hidden fees that will make it less worth your while? In the case of Best Egg, there are a few factors to consider.
The pros explained
Variety of loan amounts available
A wide range of loan amounts are available from Best Egg, $2,000 - $50,000 for most users. The most highly qualified borrowers can access up to $50,000. Note that the best APR rates and highest loan amounts are only available to customers with good-to-excellent credit and a yearly gross income of $100,000 or more.
Direct payment with debt consolidation
You can sign up for "direct payments" when you consolidate your debts, meaning that Best Egg will make monthly payments on your behalf out of the proceeds of your loan. This feature also includes a 0.5% discount when you use it.
For those in need of debt consolidation or credit card refinancing, this aspect of Best Egg's offerings may be ideal. By granting the loan and immediately paying out your creditors, Best Egg gives you an "out of sight, out of mind" relationship to the money, making it easier to repay and harder to misspend.
Secured and unsecured loan options
With Best Egg, you have two options: a secured loan based on collateral that can be repossessed, and an unsecured loan, which relies on your credit score and available credit to determine your loan terms and the amount you're able to borrow. Best Egg loans can be used for home improvement, medical or relocation expenses, taxes and vacations, among other options.
The cons explained
When comparing Best Egg to other personal loans, you'll want to evaluate cost and accessibility. Though there are benefits to a personal loan through Best Egg, there are also aspects that might not be ideal for your situation. The terms aren't always clear on the site, and while there's no prepayment penalty, an origination fee is deducted from the loan payout.
High APR
The APR on Best Egg loans ranges widely, from 8.99% - 35.99% for what Best Egg deems most risky. These fees are high for the industry and differ by state. The APR and origination fee may be prohibitive for some buyers with low or no credit or who cannot prove an income above a certain level.
Not available nationwide
Best Egg personal loans aren't available in Iowa, Vermont, West Virginia or Washington, D.C. There are also minimum loans in Massachusetts, where you must borrow at least $6,500, and in New Mexico and Ohio, where you're required to borrow at least $5,000. In Georgia, you are required to borrow at least $3,000. If you live in any of these states, it's worth looking for other deals before committing to the Best Egg offer.
Types of loan options available
The best personal loans are available in various sizes and options. Best Egg offers a range of options to fit many different needs.
Secured personal loans
Secured loans with Best Egg work like a home equity loan, but they use fixtures like your water heater or ceiling fans — instead of your whole house, car or boat — as collateral. These might be useful for those who can't get a good rate based on credit alone and they work like any other loan on the financial side: You get a certain amount up front and then make payments back to Best Egg to repay the loan, with interest and other fees added in.
Unsecured personal loans
Unsecured loans don't require collateral but may have higher rates or requirements. In both cases, you'll be required to provide proof of income, for which an annual bottom threshold is $50,000. There's also a hard credit check before you can accept the final offer, so part of prequalification is making sure that you have enough of a credit history. Thin reports are less likely to be prequalified or accepted, so if you're someone with little to no credit, be aware that you may pay for it or be turned down altogether.
Best Egg accessibility
The best emergency loans out there require paperwork and collateral or other proof you'll pay, but the requirements for this proof can vary greatly and impact your ability to get a loan. Best Egg claims they're easier and faster to use than others on the market. So how easy is it to get a Best Egg personal loan?
Credit score requirements
A credit score of 640 is necessary to get a loan from Best Egg, while a score of 700 or above is required to qualify for the best rates. Your credit report and score will only be accessed, affecting your credit, once you accept an offer.
Annual income
Many reviews of Best Egg personal loans mention the $50,000 gross annual income requirement, which may seem a bit high for some borrowers. Income and employment verification are standard in the industry, although income requirements differ between lenders. Borrowers with a lower annual income may get a better result with another provider.
Best Egg customer satisfaction
Reviews for Best Egg personal loans are generally good and the company is an accredited business with the Better Business Bureau (BBB), holding an A+ rating from the institution. This seems due to the quickness and ease with which users can apply for a loan, qualify for a reasonable rate and get their money. Complaints originate either from confusion over the paperwork or issues contacting customer service. The company is very responsive to negative reviews on the BBB site and elsewhere.
Contact information
You may dial 1 (855) 282-6353 for customer service between the hours of 8 a.m. and 10 p.m. Eastern time on Monday through Thursday; 8 a.m. and 8 p.m. on Fridays; and 9 a.m. and 1 p.m. on Saturdays. If you want to contact the company via email you must use the same email address you use for the account, or your communication will be disregarded. You can also use an app to make payments and manage your account.
Customer service
Best Egg is accredited and rated A+ by the BBB since 2014 and has a 4.91-star BBB customer rating. Complaints about customer service mainly concern call center queue times and similar logistical issues.
Best Egg FAQ
Is it easy to get a loan from Best Egg?
The process of getting a loan from Best Egg is quick and simple. The financial factors considered for a Best Egg loan are your credit, income and DTI. However, the APR and origination rates may be prohibitively high if you don't have good credit or a decent credit history, so you may decide to go with another lender despite Best Egg's ease of use.
What kind of loans does Best Egg offer?
Best Egg offers fixed, low-rate personal loans for debt consolidation. That means they're best used to refinance or consolidate the loans or credit card bills you already have. There is no reason you can't use them for other purposes, like emergencies or special occasions, but this purpose was their original design, and it shows through every aspect, from the loan application and approval process to perks like those direct creditor payments.
Best Egg offers secured and unsecured personal loans depending on your available collateral. Repayment terms are generally 3 to 5 years, but smaller loans and direct pay arrangements can differ. Best Egg also offers hardship counseling and a grace period if necessary.
What minimum credit score do you need for Best Egg?
The minimum required FICO score for a Best Egg personal loan is 640, but you'll need a score of at least 700 for the best rates. These requirements are in line with other lenders in this space. A score of 640 is considered bad-to-fair, and you'll pay for having that lower score with a higher APR and origination fee. These costs do not necessarily outweigh the convenience and ease, but every situation is different. There is a
monthly payments calculator
on the website that will allow you to model different circumstances to see if getting a Best Egg personal loan will actually be worth it.
How many Best Egg personal loans can you get?
You can have up to two Best Egg loans at any time, adding up to $50,000 or less. Remember that most borrowers will be approved for a smaller amount, whether taking out one loan or two.
How we evaluated Best Egg services
In our evaluation of Best Egg's personal loan services, we investigated the loan amounts available, APR ranges and repayment terms, credit score requirements and availability. We also looked at their app and digital calculator tools, considered any extra fees and evaluated perks or features like their no-risk prequalification and direct pay.
Summary of Money's Best Egg Personal Loans review
Best Egg personal loans are fixed- and often lower-rate loans for a variety of users, from poor-credit borrowers to the most qualified. They offer direct payments to your creditors so that you can be sure the loan will be used for its original purpose, which can come in handy if you've had credit trouble in the past. The terms aren't always crystal-clear on their website and you may be surprised by a hard credit pull if you're not expecting it. However, their smooth prequalification and loan application process are much easier and simpler than those of most loan providers and the turnaround from application to payout is usually shorter than most.