HR Managers Say These Gifts Will Help New College Grads Get a Job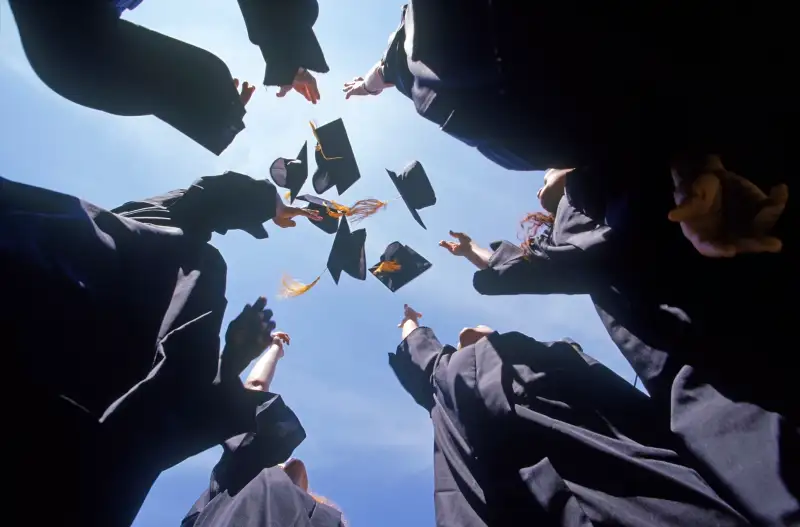 Matthew Borkoski Photography—Getty Images
As the class of 2017 makes the official transition to adulthood and the working world, they'll be showered with congratulations—and gifts. Why not make your present something that will help them take those big steps in stride?
Sure, you could buy gifts purely for the sake of fun. But if you want to give your grad a career boost (or help them find a job period), it's best to aim for handy things they'll actually use. We asked human resources experts to suggest practical, truly thoughtful gifts that will help the new college grads in your life launch their careers.
With so much emphasis on technology, grads might not think about the analog items they'll need, experts point out.
"Anything that organizes the grad is a good gift," says Paula Harvey, vice president of human resources and safety at manufacturing company Schulte Building Systems. Consider a desk organizer like this Amazon.com bestseller or a customizable portfolio where they can keep paperwork all in one place.
Courtesy of PersonalizationMall.com
Also, Harvey adds, "My daughter would say cool writing utensils. She loves pens that write well." You can go for a classic like this wooden pen and case set that can be personalized with the grad's name or a message.
Courtesy of PersonalizationMall.com
Or you can give them something a little more playful, like a set of ball-point pens with phrases of cheery encouragement printed on them.
Courtesy of TaylorElliottDesigns
"I would suggest they get a book on time management, everything from managing your inbox — which will get flooded very quickly — to using their Outlook to manage their activities," says Rodney Alvarez, vice president of talent management at technology company Celtra. "Time management or how to get things done efficiently is the main question I tend to get from both new college grads and more season workers," he says. Alvarez recommends Harvard Business Review's Managing Time. "It is short, easy to read and very actionable," he says.
Courtesy of Harvard Business Review
If the college grad in question is still looking for work, a book of advice on how to land a job is a good option. Dan Ryan, who owns an HR consulting company, suggests What Color is Your Parachute? This book about job-hunting and career change is Amazon's top-seller in the category.
Courtesy of Ten Speed Press
HR pros have some tech recommendations for new grads as well. "In an open-concept office, noise-canceling headphones can be helpful," says Mel Hennigan, head of human resources at tech firm Symplicity.
Harvey also suggests giving a new, top-of-the-line smartphone, which makes for a graduation present that's both fun and practical. If you're feeling generous, spring for the brand-new Samsung Galaxy S8 or Galaxy S8+.
And if you're shelling out that kind of money, it might be worth paying a little more and getting a sturdy case that can shake off a drop to the floor.
Courtesy of Griffin Technology
Although not as tangible, HR experts also say a good gift for a new grad is a subscription or membership to a trade journal or association for the industry where they hope to break in.
We've included affiliate links into this article. Click here to learn what those are.