The 25 Hottest Careers Right Now—and How Much They Pay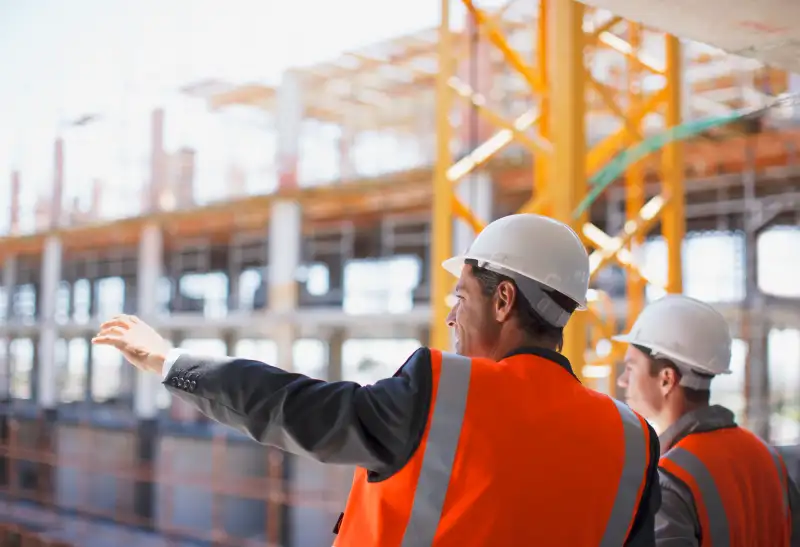 Paul Bradbury—Getty Images
Looking for a new career? You may want to consider construction.
Construction jobs made a good showing on Thursday when Indeed released its 2018 list of the best jobs in the United States. The job search site ranked titles based on salary and opportunity, and the construction industry largely won out, claiming 10 of the 25 spots.
Coming in first place was commercial project manager, a role that's seen a 277 percent surge in the number of Indeed postings between 2014 and 2017. As of Wednesday afternoon, there were more than 39,000 posts seeking commercial project managers from companies like AECOM and 84 Lumber. Other roles that made the list included pre-construction manager, construction superintendent and construction manager.
That falls in line with findings from the Bureau of Labor Statistics, which notes on its website that economic and population growth are likely driving demand for new roads and infrastructure — and, in turn, generating a need for people who can build them.
"Last year, this list was dominated by jobs in the tech sector, with software engineer and developer roles coming out on top," Indeed's senior vice president of marketing, Paul D'Arcy, said in a statement. "While these roles are still at the top of our list, it is interesting to see a strong showing by construction jobs that were completely absent last year, like pre-construction manager, which jumped straight to the top five."
That's not to say the tech industry isn't represented. Landing at the number two spot is full stack developer and at number three, computer vision engineer. Other interesting, in-demand job titles include agile coach, optometrist, and partnership manager.
Here's Indeed's full list of the 25 hottest jobs in 2018 and what their average salaries are.
1. Commercial Project Manager
Percent Growth in Number of Postings: 277
Average Base Salary: $81,023
2. Full Stack Developer
Percent Growth in Number of Postings: 198
Average Base Salary: $111,640
3. Computer Vision Engineer
Percent Growth in Number of Postings: 169
Average Base Salary: $131,297
4. Machine Learning Engineer
Percent Growth in Number of Postings: 166
Average Base Salary: $136,241
5. Preconstruction Manager
Percent Growth in Number of Postings: 126
Average Base Salary: $95,337
6. Construction Superintendent
Percent Growth in Number of Postings: 122
Average Base Salary: $85,170
7. Optometrist
Percent Growth in Number of Postings: 118
Average Base Salary: $131,692
8. Data Scientist
Percent Growth in Number of Postings: 106
Average Base Salary: $132,915
9. Chief Estimator
Percent Growth in Number of Postings: 101
Average Base Salary: $116,848
10. Development Operations Engineer
Percent Growth in Number of Postings: 91
Average Base Salary: $125,714
11. Agile Coach
Percent Growth in Number of Postings: 80
Average Base Salary: $120,142
12. Construction Estimator
Percent Growth in Number of Postings: 76
Average Base Salary: $78,052
13. Senior Talent Acquisition Manager
Percent Growth in Number of Postings: 55
Average Base Salary: $85,076
14. Plumbing Engineer
Percent Growth in Number of Postings: 51
Average Base Salary: $82,063
15. Project Superintendent
Percent Growth in Number of Postings: 48
Average Base Salary: $83,326
16. Staff Pharmacist
Percent Growth in Number of Postings: 42
Average Base Salary: $107,584
17. Head of Sales
Percent Growth in Number of Postings: 42
Average Base Salary: $108,788
18. Commercial Real Estate Agent
Percent Growth in Number of Postings: 37
Average Base Salary: $78,675
19. Construction Manager
Percent Growth in Number of Postings: 37
Average Base Salary: $85,655
20. Project Architect
Percent Growth in Number of Postings: 34
Average Base Salary: $77,931
21. Product Owner
Percent Growth in Number of Postings: 33
Average Base Salary: $101,857
22. Senior Clinical Specialist
Percent Growth in Number of Postings: 30
Average Base Salary: $76,598
23. User Experience Researcher
Percent Growth in Number of Postings: 28
Average Base Salary: $99,551
24. Registered Nurse - Infusion
Percent Growth in Number of Postings: 19
Average Base Salary: $79,952
25. Partnership Manager
Percent Growth in Number of Postings: 19
Average Base Salary: $76,628