The 3 Best Luxury Cars You Can Buy for Less Than $45,000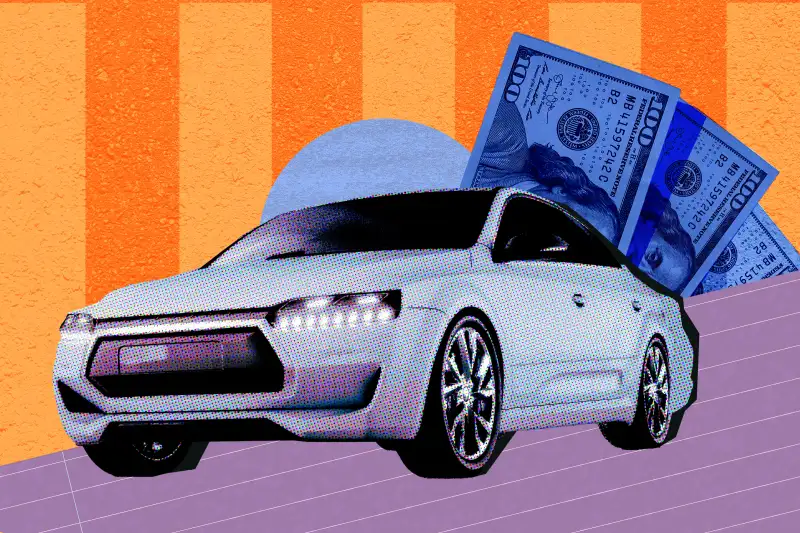 Eddie Lee / Money; Getty Images
The term "luxury car" may conjure up European nameplates and price tags that exceed six figures. But our favorite luxury autos for 2023 include a few picks that cost less than the average new car, which now runs close to $50,000.
Our choices below, which you can buy for less than $45,000, might not match the pampering or prestige of brands like Rolls Royce and Bentley. But they provide an unusually comfortable ride, strong performance and a plush and well-appointed cabin, according to Jaclyn Trop, the expert automotive writer who penned our Best Cars picks this year.
You can now get "a car from a mainstream automaker with an interior that has nearly the same look and feel you associate with a luxury brand," Trop says. Those trappings include features like "leather upholstery or heated, cooling, massaging seats" along with comparable-sounding premium audio systems.
If your budget can stretch to pricier wheels, there are some slightly pricier picks in our best luxury cars or best large SUVs or Best 3 Row SUVs. And if you're interested in a battery-powered vehicle and a six-figure price doesn't faze you, you can choose one of our recommended luxury electric cars, which offer even greater quietness than high-end gas-powered competitors.
Best affordable luxury cars
Our trio of picks includes less-expensive entries from high-end German brands BMW and Mercedes-Benz. There's also a car from Genesis, one of several Korean brands that offer exceptional value.
"Kia and Genesis are not luxury brands, but they've been making a steady stream of models that feel like luxury cars that typically cost twice as much," Trop says.
Genesis G70
Price: $39,400 Mileage: 21/31 mpg
Better than any vehicle, this midsize Korean sedan shows how much less luxury can cost these days. Designed by the same engineers who worked on BMW's 3 Series, it boasts solid performance and an exquisitely designed interior replete with high-end materials such as smooth leatherette upholstery. All G70s come with heated front seats.
Mercedes-Benz C300
Price: $44,850 Mileage: 25/36 mpg
Courtesy of Mercedes-Benz
The C300 – a compact car and so a little smaller than the Genesis G70 – blends the classic luxury you expect from Mercedes with cutting-edge technology. You can preset, either in-car or your phone, a host of preferences, including your seat position and music playlists. An intuitive voice assistant continuously learns from voice commands to enhance user experience and utility.
BMW X1
Price: $39,100 Mileage: 25/34 mpg
Like the Mercedes above, this compact SUV underlines how smallness in a car doesn't have to mean spareness or an absence of style. The BMW X1 looks sleek and elegant, with its Sensatec upholstery, black gloss trim and curved digital display. The relatively low price comes with a caveat: You'll need to spend several thousand dollars more to enjoy optional features that are typically standard in a luxury car, such as heated seats, a heated steering wheel and a panoramic sunroof.
More from Money:
8 Best Car Insurance Companies of 2023