Best Luxury Electric Cars of 2023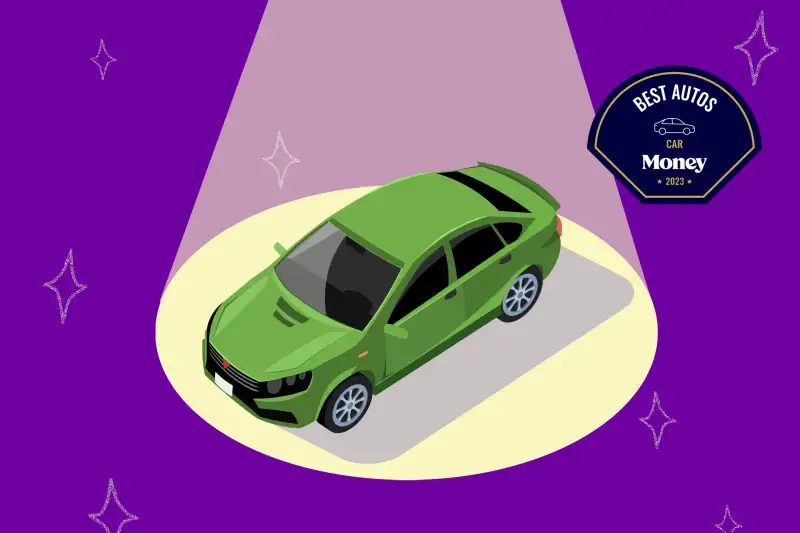 The shift to electric vehicles is no longer confined only to sensible sedans and SUVs. High-end luxury carmakers, too, are now jumping into the EV market. It only makes sense, since electric cars are unequaled in quietness — long a selling feature of luxury vehicles – and acceleration, which adds a welcome performance bonus. And like other categories of EVs, these elite vehicles are benefiting from extended ranges, too.
At this ultra-high price point – all of our picks cost at least $100,000 – you naturally get just about every nicety offered in any other vehicle class, including heated leather seats and the latest in advanced safety features.(One exception: mileage for these luxury EVs – expressed in the electrical equivalent of a gallon of gas, or MPGe — is in the 80s, where our picks in other categories, even for best electric SUVs, were 100 or more.)
But these elite vehicles also add more. The seats may also cool and massage you, for example, and be made of premium perforated leather. The dashboard touch screen might be several feet wide, rather than merely the size of an iPad. Inlays may be actual wood.
We evaluated luxury EVs based on value for money, safety, and performance. Below are our five top choices, with explanations on how each stands out from the pack. The specs listed below each review are for the trim level we assessed, which we judged offered the best array of extras for the money.
Our Picks for Best Luxury Electric Cars
BMW i7 — Best Overall and Best Value
Audi e-tron GT — Best for Features
Lucid Air — Best for Performance
Mercedes-Benz EQS — Best for Safety
Porsche Taycan — Best for Technology
Best Luxury Electric Cars Reviews Best Overall and Best Value: BMW i7

Pros

Plenty of high-end luxury features

Cons

Handling is less agile than some others in the category
Strong performance and handling, along with sleek features, bring the BMW i7 to the top of our list. Those pluses also make the vehicle an excellent value for a luxury EV, despite having one of the highest price tags on our list.
New for the 2023 model year, the BMW i7 boasts a cabin loaded with luxury and innovative features. These include plush Merino leather upholstery with heated seats front and rear, along with ventilation and massaging in the front ones. There's also a heated steering wheel and a Panoramic Sky Lounge LED Roof, which allows you to customize the i7 cabin experience with a range of ambient light and graphic designs.
The i7 also comes with a massive 31-inch theater screen — which, amazingly, is not the largest screen on the list, since the Lucid Air has a 34-incher. The i7's long list of standard safety equipment includes active blind spot detection and continuous display of the speed limit on the driver display.
The 536-horsepower i7 zips from 0 to 60 mph in just 4.5 seconds. By comparison, the Porsche Taycan and Mercedes-Benz EQS take 3.5 seconds and 5.9 seconds, respectively. Whether traveling down the highway or tackling a sharp turn, the i7 feels confident and agile enough – although its handling falls short of the sporty Porsche Taycan or Audi e-tron GT.
Best for Features: Audi e-tron GT

Pros

Feature-rich, even for this elite group
Elegant cabin
The Audi e-tron GT is a sporty EV with an exciting ride. It also – just – edges out the others in this highly-equipped group for its array of features.
The plush interior features heated front and rear seats, and has stylish natural wood inlays, leatherette trim and a panoramic glass roof. The available full-leather package ($4,000 extra, and not included in the price listed below) adds premium Nappa leather, ventilated and massaging front seats and a heated steering wheel.
Features for the Prestige trim include wireless Apple CarPlay and Android Auto integration, a wireless charging pad and a 10.1-inch touch screen. Audi offers a series of connected services and features to enhance the driver's experience, such as Wi-Fi services, traffic and parking information and online roadside assistance.
Standard on the Prestige trim is adaptive cruise assist with lane guidance, which maintains a preset distance and helps keep the vehicle centered in the lane, and remote park assist plus, which automatically maneuvers the vehicle in and out of parking spots.
Best for Performance: Lucid Air

Pros

Unbeatable range
Remarkable speed

Cons

Cabin the least luxurious of this group
The Lucid Air stands out for its driving dynamics and battery life and range, besting competing EVs with its stellar performance. The dual electric motors generate 620 horsepower, bypassing even the 590-horsepower Porsche Taycan. The Lucid Air Touring model rockets from 0 to 60 mph in an astonishing 3.4 seconds. The Touring boasts an all-electric range of 425 miles, far more than the 325-mile range of its closest competitor – the Mercedes-Benz EQS.
The cabin features 14-way power-adjustable, heated and cooled front seats, perforated Nappa leather upholstery and open-pore walnut trim. The Glass Cockpit boasts a 34-inch curved touch screen. Safety equipment includes rear cross-traffic protection, blind spot warning, and surround-view monitoring with a blind spot display.
Best for Safety: Mercedes-Benz EQS

Courtesy of Mercedes-Benz

Pros

Unequaled array of innovative safety features
Elegant cabin

Cons

Ride falls short of the others in the group
The Mercedes-Benz EQS is a top-performing EV with incredible amenities and an elegant cabin. But it stands out most for its array of cutting-edge safety features.
Like some other vehicles, EQS models all come with a surround view system, evasive steering assist and active blind spot assist. However, the EQS is also equipped with unusually sophisticated safety features such as Active Distance Assist, which adapts cruise control speeds to traffic flow, and Car-to-X Communication, where the EQS sends and receives automatic alerts to/from a central notification system.
The EQS' richly-appointed cabin has heated and cooled front seats and premium leather upholstery.
Best for Technology: Porsche Taycan

Pros

Innovative technology
Exhilarating road performance

Cons

Expensive, even for this group
With a starting price just below $140,000, the Porsche Taycan is by far the most expensive model on this list. But its bevy of unique features helps justify its cost, along with its outstanding acceleration.
The Taycan comes equipped with a host of connectivity features, such as online navigation, a tracking system, Voice Pilot Porsche's natural voice recognition system and built-in Apple Music. There's also state-of-the-art driver assistance features, like its Intelligent Range Manager, which automatically adapts comfort and performance settings based on range. InnoDrive, another feature, predicts upcoming road changes and driver actions, adjusting the speed and gear shifts accordingly.
The Taycan's most popular trim – GTS – feels exhilarating on the road. The 590-horsepower engine rockets the Taycan GTS from 0 to 60 mph in 3.5 seconds. The speed and power of the GTS outperform all EVs on this list except the Lucid Air.
Fuel-efficiency ratings are decent, and similar to the EQS and i7, yet fall noticeably short of the Lucid Air. Battery range, too, is no great shakes; only the Audi runs for fewer miles on a charge.
Jaclyn Trop is an award-winning journalist who road-tests and reviews vehicles, in addition to covering automotive news. Her byline has appeared in The New York Times, The New Yorker, Fortune, Consumer Reports and U.S. News & World Report, among other publications.