The Best Compact Cars of 2023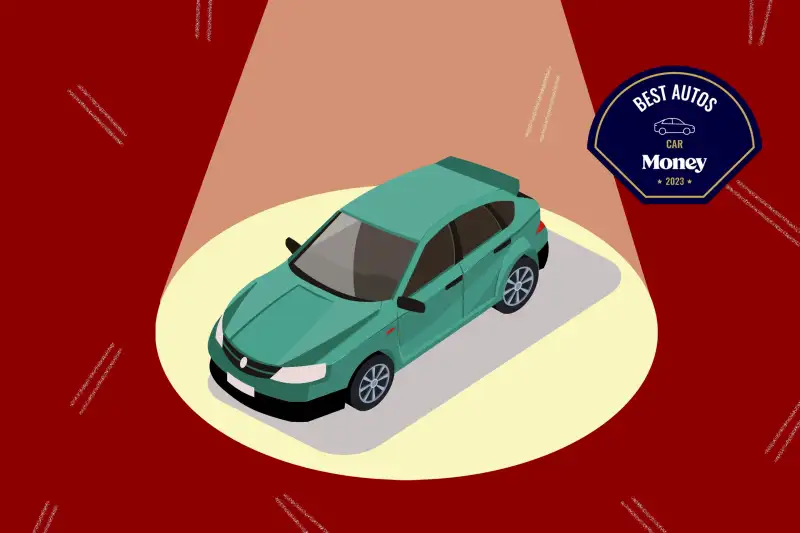 Once reserved for commuters and budget-minded shoppers who didn't mind sacrificing comfort, compact cars are becoming both roomier and more stylish. Sporty, comfortable and fuel-efficient, these small sedans and hatchbacks are suited to small families, first-time buyers and empty nesters — with plenty of cargo space for groceries or luggage.
Using a step-by-step methodology, we narrowed the field to three top picks in compact cars, comparing attributes such as value, performance, technology, safety and features. Below are our top choices, and explanations of how each stands out in the category. The specs listed below each review are for the trim level we assessed, which is the one we judge offers the best value.
You may also want to consider our picks for the best small cars. These vehicles might be slightly larger than some of the picks below, but provide more space for passengers and cargo than our picks in subcompact cars.
Our Picks for the Best Compact Cars of 2023
Kia Forte — Best for Value
Volkswagen Golf GTI — Best for Features & Handling
MINI Clubman Cooper S — Best for Safety and Technology
Reviews of the Best Compact Cars
Best for Value: Kia Forte

Pros

Affordable
Comfortable interior

Cons

Less powerful than rival compacts
Starting at $19,690, the Kia Forte's price tag is easily five figures less than the other cars on this list. The sporty looking sedan also costs less than competitors to insure, maintain, repair and refuel. J.D. Power ranked the Kia Forte highest in its segment for initial quality. (By comparison, the MINI brand ranked slightly above industry average, and the Volkswagen brand close to the bottom.)
The Forte is available in five trims. Upgrade one notch from the base model to the LXS trim for Apple CarPlay, Android Auto and an 8-inch touch screen. All models come with basic safety features such as collision-avoidance assist with pedestrian detection, lane keeping assist, lane following assist and driver attention warning.
While the Forte isn't the fastest or most powerful in the group, its 147-horsepower engine delivers a comfortable and reliable ride. For a sportier on-road experience, look to the Volkswagen GTI with its 241-horsepower turbo-four engine.
The Forte's trunk measures 15.3 cubic feet. That's less room than the GTI, with 19.9 cubic feet, and the Clubman, with 17.5 cubic feet of cargo capacity.
Best for Features & Handling: Volkswagen Golf GTI
Pros
Exceptional power and handling for its class
Impressive cabin quality
Cons
Pricey
Less fuel-efficient than many compacts
The Volkswagen Golf GTI is a speedy compact car that's fun to drive. Its 241-horsepower turbo-four is significantly more powerful than the Kia's 147-horsepower or the MINI's 189-horsepower engines. Stick-shift enthusiasts will appreciate the GTI's six-speed manual transmission. Buyers can opt for a seven-speed dual-clutch automatic transmission for $800.
Beyond its class-leading performance, the GTI comes with a long list of features including Apple CarPlay and Android Auto, along with wireless device charging. The SE trim adds a larger, 10-inch touch screen, navigation and App-Connect smartphone integration via wireless and USB devices. By contrast, the Forte comes only with an 8-inch screen and Clubman falls noticeably short with no Android Auto feature.
The SE model's cabin features bolstered seats, multi-colored ambient lighting, heated front seats and a heated, leather-wrapped steering wheel. Leather upholstery and ventilated front seats are optional.
Price $35,330
Mileage 23/32 mpg
Power 241 hp
Best for Safety and Technology: MINI Clubman Cooper S

Pros

Plenty of driver-assistance features
Upscale cabin

Cons

Doesn't support Android Auto
The MINI Clubman stands out for its cabin, which is well equipped with safety and technology features. The Clubman's base Cooper S model (detailed below) comes with Apple CarPlay and an 8.8-inch screen with the Classic trim. The Signature trim adds navigation and advanced real-time traffic for $2,700. The top-of-the-line Iconic trim is a $6,700 upgrade that includes wireless device charging, active cruise control, a head-up display and a parking assistant that uses sensors to help guide the car in and out of parking spots.
Safety equipment includes forward collision and lane departure warnings, as well as an active braking system that dries the brakes in wet weather and helps reduce erratic driving.
Despite its quick acceleration, the Clubman is not as fast as the Volkswagen Golf GTI. However, the Clubman's sport-tuned suspension helps it stay lively on the road. For added traction, all-wheel drive is available for $2,100.
Price $34,050
Mileage 25/35 mpg
Power 189 hp
Jaclyn Trop is an award-winning journalist who road-tests and reviews vehicles, in addition to covering automotive news. Her byline has appeared in The New York Times, The New Yorker, Fortune, Consumer Reports and U.S. News & World Report, among other publications.