The Best Subcompact Cars of 2023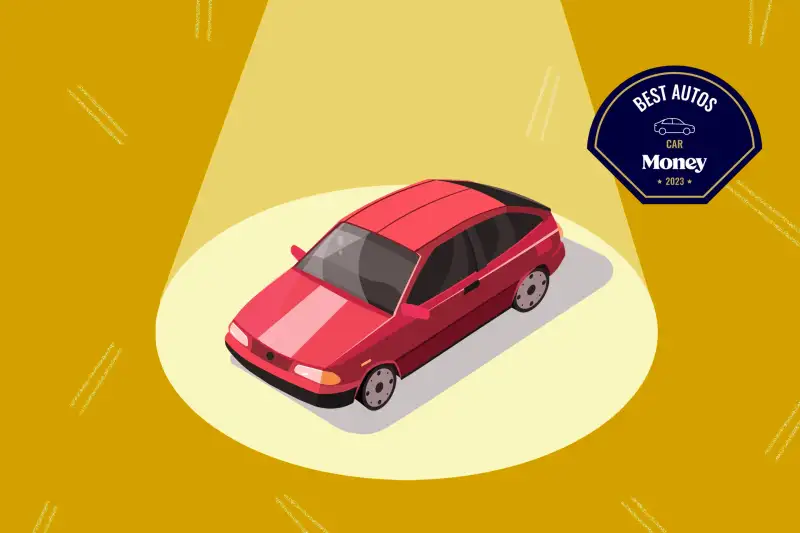 Shoppers looking for an economical way to get around town should consider a subcompact car. These budget-friendly pint-sized cars are fuel-efficient, extremely easy to park and maneuver in tight spaces and, nowadays, surprisingly comfortable. With more safety and technology features than ever before, these smallest of vehicles are an excellent choice for commuters and first-time car buyers.
We assessed the subcompacts now on the market and picked four that stood out for value, features, performance, safety and technology. The specs listed below each review are for the trim level we assessed, which we judged to be the one that offered the best value.
Our Picks for the Best Subcompact Cars of 2023
Mitsubishi Mirage — Best Value
MINI Hardtop — Best for Features and Handling
Nissan Versa — Best for Safety
Kia Rio — Best for Technology
Reviews of the Best Subcompact Cars
Best Value: Mitsubishi Mirage

Pros

Inexpensive, even for a subcompact
Roomy cargo hold
Priced from little more than $16,245, the Mitsubishi Mirage is an economical subcompact car with excellent fuel efficiency. It delivers 43 mpg on the highway and 36 mpg in town. Its closest competitor is the Kia Rio, which returns 41 mpg on the highway and 32 mpg in the city.
The sparse interior of the Mirage's ES base trim reflects its budget-friendly price, however. Still, the five-passenger car is comfortable and comes with a 7-inch touch screen and support for Apple CarPlay and Android Auto. The trunk offers 17.1 cubic feet of cargo space, which is more than you get with the Kia Rio or Nissan Versa.
The Mitsubishi's 78-horsepower engine feels underpowered, though, and is best suited to gentle drives around town. You'll find a far more robust ride with the MINI, which has a 189-horsepower engine.
Best for Features and Handling: MINI Hardtop

Pros

Engaging ride
Powerful engine
The two-door MINI Hardtop provides the sportiest performance of any car on this list. The four-passenger Cooper S model's 189-horsepower turbo-four engine helps it jet from 0 to 60 mph in 6.4 seconds. That's far more power than the Nissan Versa, with 122 horsepower, or the Hyundai Accent, which delivers 120 horsepower.
The MINI feels engaging and responsive on the road, with a standard six-speed manual transmission. Buyers can go with a seven-speed dual-clutch transmission for an extra $1,500.
The hatchback's cabin feels more luxurious than competitors with a choice of optional leather upholstery. Apple CarPlay support and an 8.8-inch touch screen are standard. However, the MINI has the smallest trunk of this group, measuring a miniscule 8.7 cubic feet.
Best for Safety: Nissan Versa

Pros

Expansive list of driver-assistance features
Good fuel economy
Starting just above $15,000, the Nissan Versa obviously stands out for its low sticker price. But you also get a long list of safety features for that modest cost. All models come with lane-departure warning, high-beam assist and intelligent forward-collision warning. For $19,120, the mid-tier SV trim adds blind spot warning, rear cross-traffic alert and intelligent driver alertness. This model also monitors steering patterns and sends a signal if it detects you might be tired.
Like other subcompacts, the Versa interior is far from flashy. The SV has premium cloth upholstery and manually adjustable front seats. Apple CarPlay, wireless device charging and the NissanConnect infotainment system with a 7-inch touch screen are standard.
The Versa's 122 horsepower engine accelerates slowly, but the car delivers a comfortable ride as it gets up to speed.
Best for Technology: Kia Rio

Pros

Well-equipped cabin
Inexpensive, even for a subcompact

Cons

Scant standard safety features
The Kia Rio starts at a budget-minded $16,750. Available as a hatchback or sedan, the subcompact comes with wireless Apple CarPlay, Android Auto, and an 8-inch touch screen. Starting at $17,390, the upper S trim adds an enhanced infotainment system with remote start, remote lock and unlock and a "find my car" function.
The hatchback version has a roomy, 17.4-cubic-foot cargo hold. In sedan form, the Rio's cargo capacity measures 13.7 cubic feet.
The Rio's 120-horsepower engine isn't particularly powerful, but the car's ride feels smooth and comfortable. Its stellar fuel economy ratings will save you a little money at the pump.
Jaclyn Trop is an award-winning journalist who road-tests and reviews vehicles, in addition to covering automotive news. Her byline has appeared in The New York Times, The New Yorker, Fortune, Consumer Reports and U.S. News & World Report, among other publications.