3 Best Money Moves for December 2022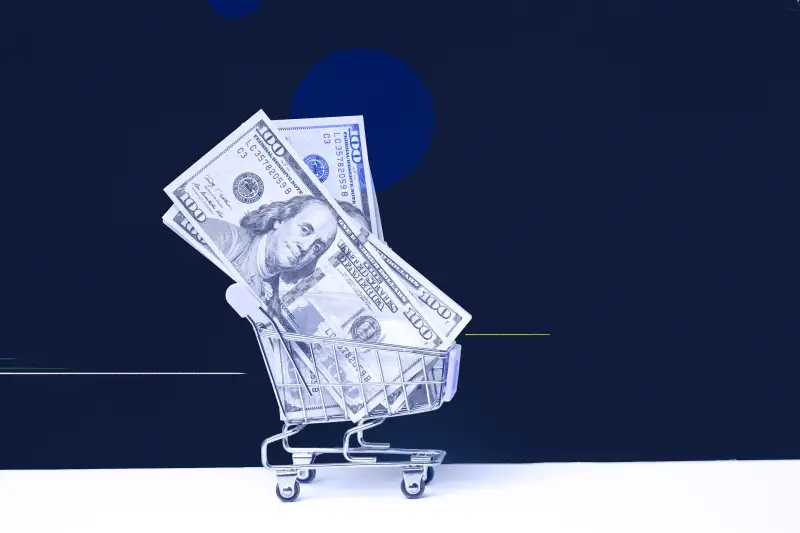 Lixia Guo / Money; Getty Images
Now that the Thanksgiving leftovers are all gone, let's take advantage of the little bit of time we have left before your brain (and schedule) goes into full-blown winter holiday mode.
Before you know it, you'll be scrambling to finish your holiday shopping, wrapping gifts, sipping some eggnog at the company holiday party and then — geez — would you look at that? 2023! So before that happens, let's talk money.

Still with me? Good. For the final Money Moves installment of the year, we'll walk you through a few important year-end deadlines that could have a big impact on your health care, taxes and savings in the new year.
Let's get to it, and close out the year strong.
1. Enroll in health care coverage for 2023
Tens of millions of Americans receive health care coverage through two key government programs: Medicare and Obamacare. Both have upcoming deadlines this month for coverage starting Jan. 1, 2023.
Here's what you need to know:
Medicare enrollment deadline: Dec. 7
The open enrollment period for more than 60 million Americans who rely on Medicare ends Dec. 7. Enrollment has been open since Oct. 15, but don't panic if you haven't done any research on your options yet.
Here's a quick rundown of your choices:
Original Medicare
Medicare Advantage (managed by private insurers that may add vision and dental perks)
Medicare Part D (prescription drug add-on plans)
Surveys show that only about 3 in 10 Medicare recipients make changes during the open enrollment period. But experts recommend always reviewing your current plan and determining whether they match your needs during enrollment season.
Particularly for folks with Medicare Advantage, now is the time to ensure your doctor is still on your plan and all your medications are covered. If you're unsure where to start, you can get unbiased advice through one of these government sources:
Avoid calling the private companies on those kitschy enrollment commercials. Their main goal is to profit — not help you make the best health care decisions.
Obamacare enrollment deadline: Dec. 15
According to government estimates, about 14 million people are enrolled in an Obamacare plan through the healthcare.gov marketplace.
Many of them will be eligible for robust subsidies again this year thanks to a recent extension to pandemic-era rules that make the Obamacare plans more affordable for those who fall within 400% of the federal poverty line. (That's $54,360 for a single person.)
If you currently have Obamacare coverage and do nothing during open enrollment, you will likely be automatically re-enrolled in your current plan (or possibly a similar plan if your current plan won't be offered in 2023).
Still, experts recommend that you take some time to shop around on healthcare.gov to see if you qualify for better or more affordable health plans. And of course, double check that your providers remain in-network.
In most states, the deadline to apply for or change health plans is Dec. 15 for coverage starting Jan. 1, 2023.
There is a bit of a grace period that allows folks to enroll or make changes to their plan by Jan. 15, 2023. However, waiting to enroll may result in a coverage gap at the beginning of the year because your new plan wouldn't go into effect until February.
2. Maximize your retirement and college-savings contributions
What if we told you that there's still time to build your savings and shrink your tax bill? Yep, it's true. You can do so if you have certain retirement accounts or college-savings plans — so long as you meet the year-end contribution deadlines.
401(k) or 403(b) retirement plans
Maxing out your retirement contributions is one of the smartest savings moves you can make. In 2022, the contribution limit for 401(k) and 403(b) plans is $20,500. If you're 50 or older, you can make what are called "catch-up contributions" of up to $6,500 — for a grand total of $27,000.
The final day to make contributions up to that amount is Dec. 31.
To max out your contributions, you should contact your employer to figure out how much you have already contributed this year, subtract that amount from $20,500 (or $27,000 if you're 50 or older) and then contribute as much as you can toward that difference. The hitch is that you can't simply write a check or deposit more money into your 401(k) or 403(b). Instead, the money must come from your paycheck(s), so contact your HR department or account administrator to increase the amount that's being funneled into your nest egg.
In addition to making your future self more financially secure, the funds you put into those retirement accounts can also help you now. Your contributions lower your taxable income, thus lowering your tax bill.
Depending on your financial situation, you may want to set up deferrals from your paycheck to automatically max out your 401(k) contributions for next year, too. The contribution limits for 2023 jumped due to soaring inflation: $22,500 with up to $7,500 of catch-up contributions. Divide your contribution limit by the number of pay periods in 2023, so that you can set it and forget it.
529 college savings plans
Some 15 million Americans use 529 college savings plans to offset the costs of higher education, but plenty of families don't know how the plans work — understandable given that individual states run the college investment accounts, and benefits can vary by location.
The big picture is the same: Parents, grandparents, relatives or just about any adult can open one of these investment accounts, make contributions and use the tax-free earnings to help pay for tuition, fees and other qualified educational expenses. And not just at four-year universities or colleges. Certificate programs, vocational schools and other educational institutions also qualify so long as they are federally accredited.
The icing on the cake is that, in most states, contributions to 529 plans are tax-deductible at the state level, which can lower your state-income tax bill. (529 contributions aren't deductible from federal taxes.)
According to Saving For College, account owners in more than 30 states and Washington, D.C. can claim state-level tax deductions for contributions. To reap those state-income tax benefits for the 2022 tax year, you'll want to make your contributions by the end of the year.
The following six states are exceptions because they have deadlines in April of the following year:
Georgia (April 15)
Iowa (April 30)
Mississippi (April 15)
Oklahoma (April 15)
South Carolina (April 15)
Wisconsin (April 15)
3. Drain your flexible spending account
Many employers offer flexible spending accounts (FSAs) as a health care perk for their workers.
FSAs allow account holders to tuck away up to $2,850 of pretax money in 2022 to use on qualifying medical expenses like copays and prescriptions as well as many items you would find at your local pharmacy.
Here comes the catch: Accounts have a "use-it-or-lose-it" stipulation. That means that if you don't use up your money by the deadline — which in most cases is Dec. 31 — you're likely never going to see that money again.
What's more, pandemic legislation allowed employers to relax those use-it-or-lose-it rules for 2020 and 2021. These leniency rules were optional, and experts don't expect that a large portion of employers chose to implement them. Still, hypothetically, it's possible that some people have accumulated a small fortune in their FSAs throughout the pandemic, and if they don't spend it by their employer's deadline, it could all disappear.
An analysis by Money found that the use-it-or-lose-it rule causes workers to forfeit upwards of $3 billion of FSA dollars per year. The best way to avoid forfeiting FSA contributions is to carefully calculate your health care expenses upfront each year and contribute only what you expect to use.
But folks with FSAs often approach the new year with leftover funds in their account and an impending deadline. The FSA Store is one quick fix. It's an e-commerce site that exclusively stocks FSA-eligible items — from hearing aids, to skin-care products and body massagers — offering a simple way to use FSA dollars when you're in a time crunch.
More from Money:
IRS Warns Tax 'Refunds May Be Smaller in 2023'
Here's When Good Deals on New Cars Could Finally Come Back
Gen Zers Are Optimistic About Their Money in the New Year. Boomers? Not So Much