The 3 Best Money Moves to Make This June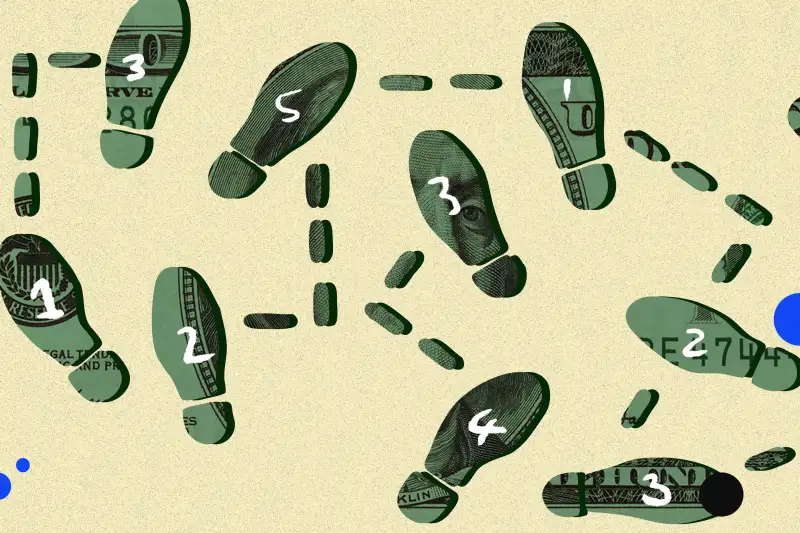 As the summer's heating up, June ushers in a sense of relaxation and carefree vibes.
Amid the backyard barbecues and family road trips, it's easy to let your finances take a backseat. The good news is that we're here to think about your finances so you don't have to.
In this month's installment of Money Moves, we'll explain why now is a great time to open a certificate of deposit (CD) account, what to watch for as the Supreme Court decides the fate of President Joe Biden's student loan forgiveness program and, finally, how to prepare for hurricane season.
Here's what's on the docket for June.
1. Open a certificate of deposit (CD) account before rates drop
Right now, interest rates for many certificate of deposit (CD) accounts at banks and credit unions are sitting at levels unseen since the early aughts, with many institutions offering rates above 5%.

A CD account is a type of FDIC-insured savings account with a fixed term and a fixed interest rate, making it a safe choice for savers looking to grow their money. Terms are as short as three months but may extend up to 10 years.
CD's attractive rates can be attributed to the Federal Reserve's 10 consecutive interest rate hikes in its battle against inflation. Frank Newman, a portfolio manager at Ally Bank, recently explained to Money that CD rates tend to follow the trend of benchmark interest rates set by the Fed: They go up when rates rise and down when rates fall.
But here's the catch: This golden era of high CD rates might be on the verge of fading away. Ken Tumin, the founder of the banking-advice site DepositAccounts.com, suggests that the chances of the Fed hiking interest rates again in June are dwindling. This means that the window of opportunity to secure a low-risk, interest-bearing account may be closing soon.
So, before rates start to drop, consider opening a CD account to lock in those sky-high rates.
2. Watch for the Supreme Court's decision on student loan forgiveness
Since last November, when legal challenges to President Biden's student loan forgiveness program shut down applications, 43 million borrowers have been waiting with bated breath to learn whether forgiveness is actually going to happen.
Later this month the Supreme Court will finally deliver that highly-anticipated answer, potentially changing the finances of millions of borrowers.

If the Supreme Court rules in favor of the Biden Administration, federal student loan borrowers who earn less than $125,000 are eligible for up to $10,000 of forgiveness. Borrowers who received a need-based Pell Grant while in college are eligible for up to $20,000.
Tied to the Supreme Court ruling is the resumption of monthly student loan payments. Either 60 days after the court's ruling or by Aug. 30 — whichever is sooner — the payment pause that has been in effect since March 2020 will officially come to an end.
Many borrowers are in a wait-and-see mode in anticipation of the Supreme Court's decision. However, unless your remaining balance would be totally wiped away from Biden's plan and that plan is approved, then you're going to have to restart payments anyway.
Experts say there are several ways you can prepare for student loan payments to resume. Like, right now. Options include checking your loan balance, choosing a repayment plan, starting a budget and exploring what other forgiveness or federal assistance options you may be eligible for.
3. Prepare for hurricane season
This one's for all the folks who live on the Eastern Seaboard. Hurricane season officially starts June 1, and the National Oceanic and Atmospheric Administration (NOAA) predicts as many as 17 named storms, including up to four "major" hurricanes with winds of at least 111 mph. The agency says this season is "near normal."
Don't let that tame-sounding rating lull you into complacency. In 2012, NOAA predicted only one major hurricane, and that year, superstorm Sandy nonetheless ravaged several countries and northeastern states. Many Americans are still recovering from last year's devastating Hurricane Ian and Ida from 2021, as well.

Suffice to say, a bit of planning now can go a long way.
For starters, you should make a hurricane preparedness kit (if you don't have one already) that includes necessities like cash, phone charger(s), blanket(s), flash light(s), batteries, a radio, canned foods, water, a first aid kit and toiletries.
Additionally, the U.S. Department of Homeland Security recommends compiling a "financial first aid kit" ahead of any storms that contains important financial and legal documents of everyone in your household, such as copies of IDs, birth certificates and Social Security cards.
You'll also want to wrangle up contact info for various insurance companies — homeowner's insurance, flood insurance, private mortgage insurance, and health insurance, to name just a few — that you would need to contact if you or a family member was hurt or if your property was damaged by a storm. This is also a good time to make sure you understand what your policies cover and whether you need to consider upgrading or adding to them. While getting a new insurance policy can take time, making changes to an existing one is usually a quicker process. For example, check your homeowners insurance for its hurricane deductible — which is likely to be different than the regular one for your policy. Then make sure it's low enough to provide peace of mind.

If you're just getting started with hurricane prep, all this may sound a little overwhelming. Just know that it becomes much easier to maintain over the years once you've got your base kit preparations ready.
More from Money:
Why Some Social Security Recipients Will Get 2 Payments This Month
Here's How Low Gas Prices Could Go This Summer
Are Stocks Headed for a Bull Market? Here's What Experts Say