3 Best Money Moves to Make This July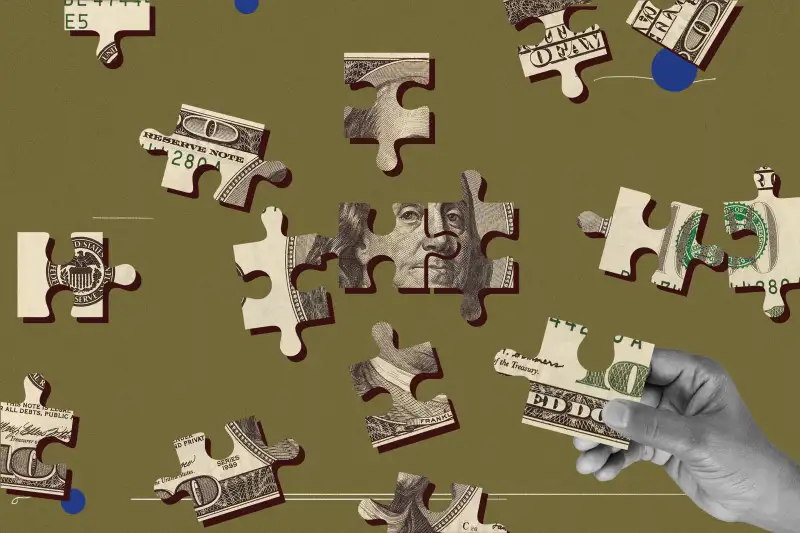 Lixia Guo / Money; Getty Images
Whether you can't believe it's already July or you're wondering how it's only July, facts are facts: 2022 is halfway over.
So in this month's installment of Money Moves, we're helping you do a mid-year money checkup to keep your finances going strong for the rest of the year.
Also on the docket is good news for your credit report, plus some level-headed advice for Amazon Prime Day and other seasonal sales.

Let's get to it. Here's a breezy financial to-do list for a scorching July.

1. Pulse check your finances
As an annual midway point, July is the perfect time of year to check in on your personal finances.
Remember those New Year's financial resolutions? How are they doing? Resolutions are rarely easy, but chances are you didn't anticipate the headwinds caused by an inflation rate that has exceeded 8% for several months when you were setting your financial goals.
Soaring prices have thrown just about everyone's budget out of whack. This month, it's a good idea to look back at your spending and saving habits — maybe revive a resolution or two. In response to inflation, many folks are tweaking their grocery lists, limiting non-essential expenses and changing their commutes. But don't beat yourself up if you need to reduce (or even nix) a savings goal in these expensive times. The idea here is to get a sense of where you stand and try to keep your basic personal-finance bases covered.
Don't know where to start? Here's some quick inspiration:
Begin with saving for an emergency fund that can cover at least a few month's worth of expenses.
Then, start building your retirement nest egg by signing up for a 401(k) through your employer and/or an Individual Retirement Account (IRA) on your own. Be sure to at least take advantage of any employer-sponsored contribution matching.
From there, you can prioritize paying down high-interest debt (if you have any), topping off your emergency fund to cover between six and 12 months, or increasing your retirement contributions.
If you're a seasoned investor who's well past that stage, take this as a cue to check in on your portfolio. The bear market may have you on edge, but there are some safe moves you can make. Financial advisors recommend that you can use this time to rebalance — and make a plan to do so regularly — to ensure your asset allocation matches with your current goals, risk tolerance and timeline.
2. Pull your credit report to see if your medical debt was removed
As of July 1, the three major credit bureaus (Experian, Equifax and TransUnion) are beginning to overhaul how they treat medical debt on your credit report.
The first, and perhaps biggest change, is that all medical collections debt that's been paid off will be removed. Automatically. Under the old rules, if your medical debt went to collections, it could continue to harm your credit score long after you paid it off. That information simply won't show up anymore.
Additionally, unpaid medical bills that go into collections will take longer to show up on your credit reports: one full year, up from six months. This will allow for a little more time to negotiate the debt before it affects your credit.
Starting in 2023, the credit bureaus also will no longer include medical debt of $500 or less that has gone into collections on credit reports.
The bureaus estimate these changes will eliminate approximately 70% medical debt in collections from consumers' credit reports.
According to the CFPB, medical debt blemished the credit reports of some 43 million Americans. If paid medical debt has plagued your credit, you should check your credit reports from Experian, Equifax and TransUnion this month to make sure it is no longer being counted against you.
You can pull your reports from the three bureaus simultaneously at AnnualCreditReport.com. (Make sure the URL is correct. There are many look-alike scam sites.)
Normally, you're able to pull your credit report for free from each of the three major bureaus once per year. But because of the pandemic, the companies decided to allow you to pull your report for free once per week through the end of 2022.
Once the changes are in effect, you may notice a modest increase to your credit score.
3. Get ready for Amazon Prime Day
Amazon Prime Day (er, days?) is almost here. This year, the two-day event takes place on July 12 and July 13, kicking off at 3 a.m. Eastern July 12.
That said, you can expect some deals to trickle out sooner.
It's a members-only event, so you'll need an active Amazon Prime account, which typically costs $14.99 per month or $139 when billed annually. (Discounts are available to college students and people who receive certain government benefits.)
But you may be able to get in for free, so to speak. If you've never had a Prime account, or if your Prime membership lapsed more than 12 months ago, you can sign up for a 30-day free trial to get access to all the deals. Remember to turn off the auto-renew billing when you're done binge shopping.
Amid the deluge of ads and (seemingly) slashed prices, you'll need to keep your wits about you. As Martha White reported for Money, you're likely to encounter a lot of "retail sleight-of-hand" geared toward tricking you into thinking you're getting a sweet deal.
White suggests you ignore the original list price entirely. To judge if it's a gimmick or deal, you can use price-tracking tools like CamelCamelCamel and Keepa to see the price of the item at different points throughout the past year.
Of course, Amazon isn't the only company running sales in July. If you aren't finding the deals you wanted — or want to do some ole fashion in-person shopping — major retailers like Best Buy, Lowe's, Target and Walmart have similar "Black Friday in July" events.
More from Money:
4 Ways Investors Can Take Advantage of the Bear Market
Where to Donate to Support Abortion Access
The Year Social Security Will Run Out of Money Just Changed (for the Better)