The 3 Best Money Moves to Make This May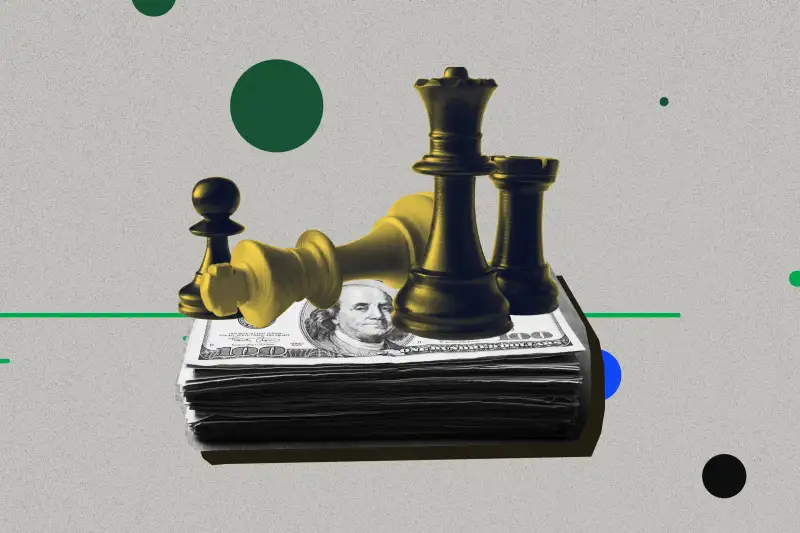 Lixia Guo / Money; Getty Images
All things seem possible in May — a new, sunnier season is a chance for a fresh start, whether your spring cleaning entails reorganizing your closet or finally sorting out a budget.
Speaking of possibilities (at least when it comes to your wallet), it can often be overwhelming to thoroughly evaluate all your different options. Should you spend your tax return on a trip to Thailand? What about your investments as the stock market enters what is historically a slow season? Which savings plans should you take advantage of so that your funds may bloom as mightily as your garden?
Lucky for you, we at Money have already thought about it, and we have a few suggestions to help you make sense of your financial options this month. Here are the best Money moves to make this May:
1. Contribute to a 529 savings plan
What better excuse to start saving for your child's college education than 529 College Savings day? It's coming up May 29th, but don't let that stop you from getting a head start. With the average tuition and fees up to $9,400 a year at public universities and $37,000 at private nonprofit institutions as of 2021, many U.S. families will need all the savings they can muster to put their kids through college.
A 529 plan, aka a qualified tuition program, is a tax-advantaged savings plan sponsored by states, state agencies or educational institutions. In plain English, that means parents and other relatives can invest after-tax dollars, watch their contributions grow tax free, and then spend the earnings on pre-approved educational expenses for their children.
Every May, states and other 529 sponsors take advantage of the holiday with promotions and sweepstakes to generate interest in their programs. In Pennsylvania, for instance, anyone who opens a state 529 account and contributes $10 will be eligible to win $5,290 (read: enough money to cover a year of in-state tuition costs at some universities). Check out what your state is doing this month for 529 plans to get the most out of saving for college.
2. Beware of this common investing advice
While rhymes are fun, they don't always make for good guidance. Take the old stock market adage, "sell in May and go away," for example. It may be catchy, but financial advisors say you'd be an April fool to consider it a hard-and-fast rule.
It's thought that the saying comes from an old idea that the S&P 500 sees the lowest average and median returns from May through October. According to this wisdom, investors should sell stocks in May and buy new ones in the fall, when the market tends to perform better. But a recent report from Bank of America found that the stock market index has actually increased more than 65% of the time during this six-month period, which means you could by losing money by sitting out. Besides, there is nothing that can guarantee where stock prices will go in the future.
Investing experts advise focusing on your long-term goals over taking investment advice from poets (nothing personal, Dr. Seuss). Read our full story on the sell in May philosophy here.
3. Prepare for the summer travel frenzy
We're three summers past from the start of the pandemic, inflation is a bit lower than last year, and wages are up for many American workers. If you're thinking all of that makes for a great time to finally take a trip, you're not alone.
According to the travel app Hopper's April travel trends report, Americans are more likely than ever before to plan a vacation at the last minute. Another report from the American Society of Travel Advisors found that 63% of Americans have plans to travel between now and the end of the year, while an analysis of booking data from the American Automobile Association shows that international travel is up 200% compared to last year, with ticket prices for international trips elevated more than 30%.
That said, if you procrastinated on your travel booking, there are still some options to get away this summer without completely draining your bank account. First, if you haven't decided where to go — or your destination of choice is at capacity —check out Money's Best Place to Travel. We curated the best domestic and international travel spots according to survey data from readers to give you the best value and most unique, memorable experiences.
Here are a few other tools to help you on your quest for R&R:
Need a passport, pronto? AAA's RushMyPassport can help members get the best rates on expediting U.S. passports and global travel visas.
If none of Money's travel options suit you, you can also use AAA's TripCanvas to figure out your destination.
Timing is everything: consider booking flights, accommodations and other travel needs at least a couple months in advance to get the best rates. Traveling midweek and off-peak times will also help you stay on budget, according to Hopper's 2023 travel hacks guide.
More from Money:
Can ChatGPT Predict How Stocks Will Perform? New Research Says Yes
Why Are There So Few Houses on the Market?
The IRS Is Resuming Debt Collections. Here's What to Do if You Can't Pay Your Taxes