The 3 Best Money Moves for February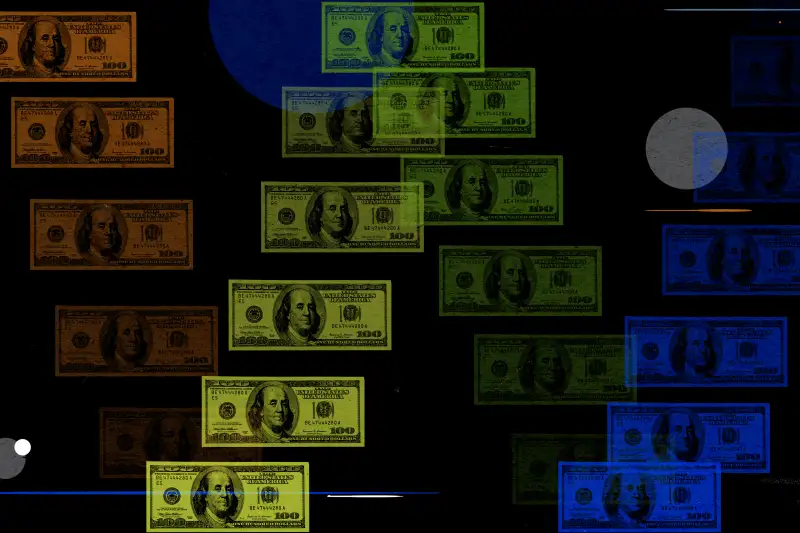 February may be the shortest month, but it still packs a punch: Mardi Gras falls in February this year, and of course the Super Bowl and Valentine's Day are approaching. It's also the first full month of tax season.
Okay, okay. One of those things is not like the other, but February really is a great time to get cracking on your taxes. As we do every month, we'll walk you through that task, as well as other important deadlines and money moves you need to make.
Here's what's on the docket for February.
1. Gather your tax documents and file early
Tax season officially started on Jan. 23, but chances are you didn't have all the documents you needed to file on opening day.
For example, W-2s for employees and 1099 forms popular among freelance and gig workers aren't required to be sent out until Jan. 31. And if you did not receive those forms electronically, it could be a few more days before they arrive in the mail.
Investors may need to wait a little longer to collect the necessary documents, as the deadline for investment firms to send out 1099-Bs (for capital gains and losses) and 1099-DIV (for dividends) is Feb. 15.
If you don't have those documents soon after the deadlines this month, you should follow up directly to your employer or broker to see what the hold up is.
Once you have all the documents you need, there's no reason you need to wait until April to file.
In fact, filing your taxes early has several advantages. Chief among them: You'll get your refund sooner, and if you're not owed a refund, you'll be able to see your tax bill months before it's due on Tax Day. That way, you'll have a little extra time to budget accordingly.
2. Fine tune your tax withholding
Getting a big refund each year from the IRS can be exhilarating, but it might not be the best case scenario for your finances.
Some experts argue that your tax refund is essentially an interest-free loan that you're providing to Uncle Sam. By adjusting your tax withholding on a W-4 form, you could instead be putting your hard-earned money to use throughout the year in the form of larger paychecks that more accurately reflect your tax liability.
Besides, the IRS itself warns that relying on a tax refund to cover basic expenses and bills can be risky, in large part because it's difficult to know when exactly the refund money will arrive.
The goal, if you're managing your money in the most rational way (which admittedly, most of us don't), is to set up your paychecks so that the government is withholding enough each pay period that you'll not owe come tax time — but not so much so that you're giving the IRS a huge interest-free loan.
There are no hard-and-fast rules here, however. And a big refund is not a de facto bad thing if you're not financially strained and use it wisely. It ultimately depends on your situation and preferences. If your last refund was above the average of $3,250 and you really could've used some of that money sooner, consider readjusting your withholding.
To ensure you're fine-tuning your paycheck to your needs, use the IRS's tax withholding estimator tool as you fill out your W-4.
You can adjust your withholding at any time. However, if you already claimed an exemption from withholding — meaning zero federal income taxes were withheld from your paychecks last year — you will need to resubmit your W-4 to your employer by Feb. 15.
3. Start planning your summer trip abroad
The travel industry is gearing up for a strong 2023, as folks who have been sitting on the side lines — due to the pandemic, inflation or any number of reasons — are expected to ride the skies this year.
So if you're planning to release all that pent-up wanderlust abroad this summer, you should begin planning out your airfare now. Truly, it's not too early. Travel experts typically recommend booking international plane tickets roughly three to eight months in advance.
According to an analysis by the budget travel site Cheap Air, that time frame varies depending on where you're visiting.
For instance, if you're going to Central America, the Middle East or Europe, you might be able to find a great deal three months in advance. Despite its proximity, the best deals in Canada require much more time: six months or more. And the best price for flights to Asia typically require booking more than 10 months in advance.
Even if you're not ready to book just yet, you can plug in your ideal vacation date into Google Flights to get a better sense of price trends — and even set up email alerts for when the price drops.
More from Money:
Can ChatGPT Save You From the Agony of Writing a Cover Letter?
Dollar Scholar Asks: Can Travel Sites Like Expedia Actually Save Me Money?
Inflation Is No Longer the No. 1 Problem Facing the Country: Poll