These Are the 3 Best Money Moves for November 2023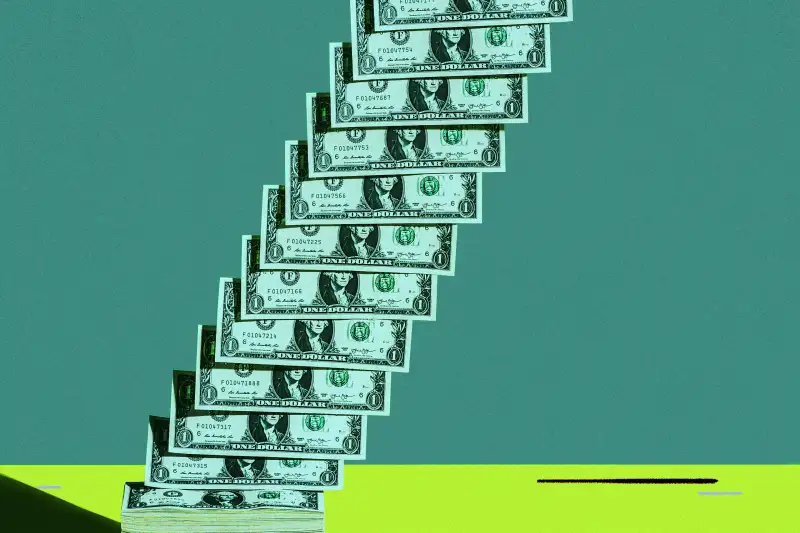 Lixia Guo / Money; Getty Images
Just like that, it's November, a time when end-of-the-year deadlines and personal to-dos coincide with holiday hubbub.
Financial chores may not be top of mind if you're in a post-Halloween candy stupor, so we put together an agenda to ease you into the penultimate month of the year. Getting a leg up on your list now (with a little help from us, of course) will make life easier come December.
This month, we're focused on some health-related business items: Open enrollment is here for people with health insurance through the Affordable Care Act and many workers with employer coverage. We're also nearing the cutoff date to use any money left in your health care Flexible Spending Account before it's gone forever.
Here are the best money moves for November 2023.
1. Enroll in your employee benefits
It's officially open enrollment season, a period of one to four weeks (typically) when workers at many companies are able to sign up for or change their employer-sponsored benefits. If you're insured or would like to be insured through your workplace, this is the time to sign up for health, dental and life insurance coverage, as well as any ancillary benefits offered by your employer.
Whether you're renewing your benefits or enrolling for the first time, pay close attention when you're reviewing and selecting your options. In 2023, the share of employees who were satisfied with their benefits fell to 61%, down from 64% the previous year, according to life insurance company MetLife's annual benefits trends study. That's the lowest satisfaction rate in 10 years.
The youngest workers — many of whom are just starting to transition out from under their parents' health insurance to plans through their employers — may want to pay extra close attention: 3 in 10 Gen Z respondents to the MetLife survey said they regretted the benefits decisions they made last open enrollment season. Almost half said they didn't understand how their benefits impact their finances.
"Benefits are a critical part of every employee's financial wellness toolkit as they can help to support their financial health both now and in the future," Jamie Madden, senior vice president of Workforce Engagement and Benefits Connectivity at MetLife, said in an email.
Those who plan to renew their employer-sponsored health insurance should take some time to review their current plan. Did you get the right amount of mileage out of options you chose, or did you overestimate how much coverage you would need? Maybe you visited the doctor more often than anticipated or had high prescription costs.
Consider your health care needs over the last year and factor in what major life events you expect in the next 12 months, like having a child or getting surgery. That way, you'll be able to estimate whether to scale back your benefits and lower your premium, or upgrade your plan if you need more coverage.
Regardless, Madden advises taking a proactive approach when electing benefits by putting in the work to understand your options. Your benefits are ultimately part of your compensation, and not taking advantage of them is essentially leaving cash on the table.
2. Renew or shop for your Affordable Care Act health plan
It's also open enrollment for the 40 million Americans insured through the federal healthcare.gov or state marketplace from Nov. 1 through Jan. 16, 2024. If you have an "Obamacare" plan, there are a few changes you'll want to keep in mind when shopping for or renewing your coverage.
Nearly 10 million people previously insured through Medicaid, the government health plan for low-income adults and children, have been disenrolled so far this year, according to the nonprofit Kaiser Family Foundation. Many were removed from the program because they were no longer eligible, while others were removed for administrative reasons, like an outdated address or a problem with a renewal application.
If you were removed from the program but still need benefits, you can reapply for Medicaid if you think you're still eligible. But those who are not should look to an ACA marketplace plan for coverage, and thanks to rising premiums, you may be eligible for subsidies that reduce the cost, says Cynthia Cox, a vice president at KFF and director of the organization's ACA program.
If you're currently insured through a government marketplace plan, you may also now qualify for subsidies, which were temporarily expanded by 2021's Inflation Reduction Act. That means you may need to shop around for a new plan instead of simply re-enrolling in your existing one.
In fact, most ACA Marketplace shoppers are eligible for financial assistance, Cox says, which will offset sticker-price premium increases for the majority of enrollees.
"Because so many people are coming off of Medicaid, this is probably going to be one of the busiest, if not the busiest, season yet," Cox tells Money. "If you need in-person help (from a Marketplace navigator or insurance broker), don't wait until the last minute."
Note that while open enrollment technically runs into early next year, if you need coverage starting Jan. 1, 2024, then you have to sign up by Dec. 15.
3. Use up the rest of your FSA dollars
Workers who have a Flexible Spending Account for health expenses — an optional employer-sponsored benefit that allows you to contribute tax-free dollars to use on qualifying purchases — generally have until the end of the year to use up the funds. In 2023, the contribution limit was $3,050 per employee.
Some accounts offer a grace period of a couple months or carry over some of the money left, but many plans have a "use it or lose it" by Dec. 31 policy. If you have leftover cash on your account, now is the time to use it up on qualified medical expenses.
FSA owners can use their funds for copays or health care that isn't covered by their insurance, like dental work or elective procedures. But there are a plethora of other eligible expenses that you may not know about: You can use an FSA to buy sunscreen, feminine products, over-the-counter medications, medical equipment and much more.
FSAs can even cover your gas mileage to and from medical appointments, or accommodations and meals if you have to travel for medical treatment. If you need to make modifications to your home or vehicle because of a medical reason, like adding a wheelchair ramp, you can cover the cost with your FSA funds.
If you're not quite sure how to spend your leftover money, check out FSAstore.com, which is stocked with products and services guaranteed to be FSA-eligible. You can browse by category, brand, health condition or price to load up on essentials with your unspent funds — just make sure you make your purchases before the year is over.
More from Money:
Auto Loan Delinquencies Reach a Record High — Here's What to Do if You Can't Make a Car Payment
The New I Bonds Rate Is 5.27% — Is It a Good Time to Buy?
The Average Credit Score Just Reached an All-Time High