This Is the Most Profitable Best Picture Nominee This Year — and the Least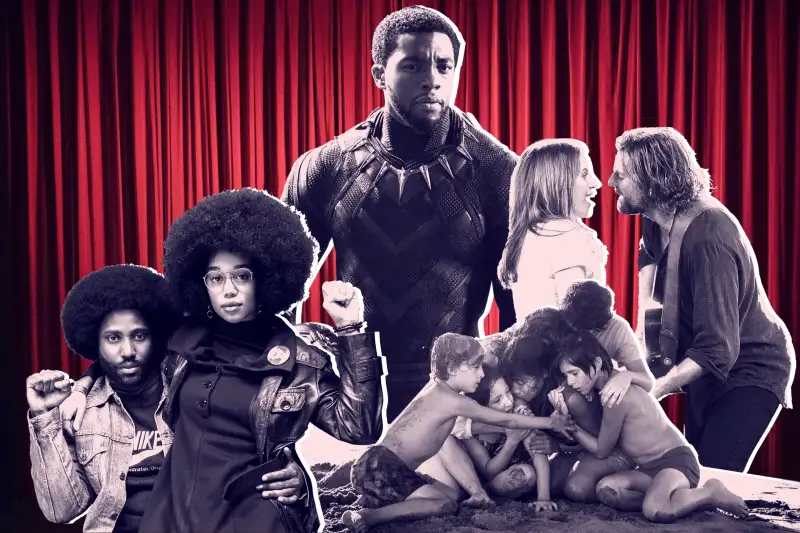 Focus Features; Walt Disney; Netflix; Warner Bros; Getty Images
If Roma wins the Oscar for Best Picture during Sunday's ceremony, it'll break a few records — including the least profitable winner in decades.
Since 1959, the Best Picture winners have cost a median $15 million to make and earned a median $136 million at the box office worldwide. Roma, which also cost $15 million to make, has brought in only $3.65 million from theaters, putting it more in the red than any movie to win the accolade in over 60 years.
Here's a look at which 2019 Best Picture nominees made the most and least:
Its return on investment (ROI) — a measure of how profitable the movie was for investors before marketing and promotional costs — is currently -76%. And while Vice is also in the red as of February 19, 2019, it actually has a fighting chance: it's new to theaters, and it's catching up quickly, making upwards of $1 million a day.
But Roma, a Netflix-distributed movie, doesn't have that option.
Netflix paid $20 million to give its 100 million subscribers exclusive access to Roma as part of their monthly fee ...and that means no proper theater distribution. The small $3.65 million box office fortune is the result of its short stint in just a few cities, as required by The Academy for Oscar consideration. The efforts clearly paid off: Roma is the first streaming platform movie to be nominated for the Best Picture award.
Historically, the Best Picture winners (and nominees, for that matter) have always made money the same, traditional way: studios spend tens of millions of dollars on production and then make it back through box office gains and merchandise.
Rocky, the 1977 winner, had the highest return on every dollar by far, thanks to its sub-million-dollar budget. Its 12,112% ROI is almost three times the next highest ROI, which belongs to the 1964 winner Tom Jones. The Best Picture winner that made the most money, however, was Titanic — the only one to surpass $2 billion at the box office worldwide.
Of course, this year's nominees include some high rollers too.
If Marvel's Black Panther takes home the Oscar for Best Picture on Sunday, it would be tied with Titanic for the highest-budget film to win the award, and second to Titanic as the highest grossing film of all time. But Black Panther's $200 million production cost puts its ROI way lower than its competitors (and 42 previous winners). Runner-up A Star Is Born started out ahead of this year's nominees in terms of ROI, covering its production costs on opening weekend itself. In the months that followed, it surpassed 1,000%, and somehow still had the second highest ROI.
Bohemian Rhapsody, the ROI winner among 2019's Best Picture nominees, made $854 million at the box office using a fourth of what Black Panther spent on production.
On Sunday, we find out which of these movies takes home the gold trophy. It's everything if you're in the movie-making business — but if you lose, a little green probably cushions the blow.