The Best Plug-in Hybrid SUVs of 2023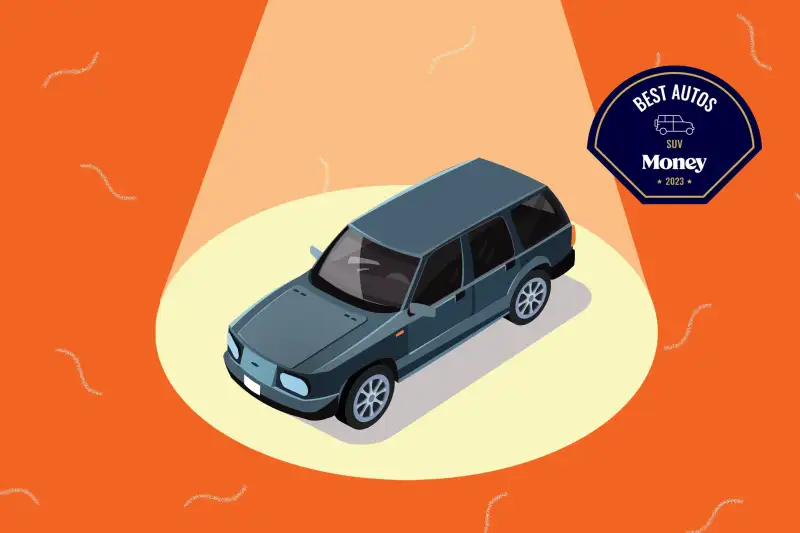 Drivers who are leery of going fully electric with their next vehicle can instead opt for a plug-in hybrid (or "PHEV") as a halfway step in the right direction. These specialized hybrids travel a certain number of miles on battery power before switching over to their gasoline engines. That means a PHEV can save you more money at the pump than a regular hybrid SUV like the Kia Sportage Hybrid, since that hybrid type more frequently cycles back and forth between gas and electric power.
Most plug-in hybrid SUVs on the market today provide enough range for the average commute, while allowing you to travel longer distances without worrying about locating a charging station en route. There's a price for that peace of mind, though: PHEVs tend to cost more than their regular hybrid or gas-powered cousins.
Using a step-by-step methodology, we sized up the plug-in hybrid SUVs on the market for performance, safety, value for money and more. Here are our five picks, and how each stands out from the pack. The specs listed below each review are for the trim level we assessed, chosen for its combination of features and price.
Because you'll run these vehicles mostly on the battery, save for long trips, we list mileage in miles per gallon equivalent, or MPGe — a measure of efficiency when in electric mode – and cite the vehicle's range for a full battery charge.
Our Picks for the Best Plug-In Hybrid SUVs
Kia Niro Hybrid — Best for Value
Kia Sorento Plug-in Hybrid — Best for Features
Toyota RAV4 Prime — Best for Handling
Ford Escape Hybrid — Best for Technology
Mitsubishi Outlander PHEV — Best for Safety
Reviews of the Best Plug-In Hybrid SUVs
Best for Value: Kia Niro Hybrid
Pros
Budget-friendly base price
The best fuel economy of this group
Cons
Less power than most of its rivals
Compared with other plug-in hybrids, the Kia Niro Hybrid provides the most value for the money. Starting in price at less than $34,000, the Niro Hybrid's base model undercuts rival PHEVs by several thousand dollars.
It also delivers the best fuel economy of the group, and promises to be a relatively hassle-free buy. Kia received the fewest number of owner complaints of any brand on this list, according to the latest J.D. Power Initial Quality Study.
The Kia Niro Hybrid is also the most fuel-efficient powertrain of the bunch, with 108 MPGe (miles per gallon equivalent). The vehicle's gasoline engine delivers up to 53 mpg, which is also superior to the fuel economy of rival plug-in hybrid SUVs on this list.
Best for Features: Kia Sorento Plug-in Hybrid
Pros
Plenty of standard features
Long list of safety equipment
The Kia Sorento Plug-In Hybrid is one of the largest PHEV SUVs on this list, with room for seven people. The three-row SUV features leather upholstery, heated and ventilated front seats, a heated steering wheel and second-row heated captain's chairs. While the Sorento Hybrid has decent cargo space and passenger room, the space in the third row of seats is better suited to children.
Starting at just below $50,000, the top-of-the-line X-Line SX Prestige AWD model of the PHEV Kia Sorento is priced higher than most of its competition. Still, the trim comes with Apple CarPlay, Android Auto, wireless device charging and a 10.25-inch touch screen. Its long list of advanced safety equipment includes blind spot detection and navigation-based smart cruise control.
Best for Handling: Toyota RAV4 Prime
Pros
Powerful engine
Plenty of safety features
Cons
Smaller screen in the base trim
The Toyota RAV4 Prime is one of the more expensive vehicles on this list but, if handling matters a lot to you, its on-road performance is worth the price. The SUV sprints from 0 to 60 mph in 5.7 seconds, making it one of Toyota's fastest vehicles of any stripe. Its powertrain delivers 302 horsepower – much more than any rival on this list – and delivers a dynamic yet smooth ride.
Upgrade to the XSE trim (priced below) for premium upholstery, heated second-row seats, ventilated front seats and a heating steering wheel. The XSE trim also provides wireless smartphone charging and a larger 10.5-inch touch screen. (The base model's screen measures 8 inches.) Safety features unique to the XSE trim include a panoramic view monitor and front and rear parking assist with automatic braking.
Best for Technology: Ford Escape Hybrid
Pros
Large screen
Good fuel efficiency
Cons
Less cargo space than some competitors
Interior materials look less-than-luxurious
The Ford Escape plug-in hybrid stands out for its massive 13.2-inch touch screen. All models, including the base one (priced below), come with wireless Apple CarPlay and Android Auto, and buyers can add a wireless device charging pad. The PHEV is packed with safety equipment including intelligent adaptive cruise control with stop & go and blind-spot monitoring with cross-traffic alert.
The available park-assist feature uses sensors to help with tricky parking situations. The optional head-up display places data from navigation and other features closer to the driver's line of sight.
The Escape PHEV feels comfortable inside, with heated front seats and dual vinyl and cloth upholstery (which does look rather utilitarian). While there is plenty of room for five passengers, rival PHEVs offer more cargo space.
Best for Safety: Mitsubishi Outlander PHEV
Pros
The best headlights of the group
More model options than most PHEVs
If safety is at the top of your list, the Mitsubishi Outlander PHEV is a solid pick for the category. Every PHEV trim in the Outlander lineup received top marks for headlight safety from the Insurance Institute for Highway Safety, and comes with safety equipment including blind spot warning with lane change assist and rear cross-traffic alert.
Unlike competitors, the Outlander comes with a choice of four PHEV trims and has room for seven passengers, compared with the maximum of five in the other picks. The SUV produces 248 horsepower, which is second only to the Toyota RAV4 Prime, but it's slow to accelerate, taking 9.1 seconds to get from 0 to 60 mph.
Jaclyn Trop is an award-winning journalist who road-tests and reviews vehicles and covers automotive news. Her byline has appeared in The New York Times, The New Yorker, Fortune, Consumer Reports and U.S. News & World Report, among other publications.