The Best Portable Chargers to Make Sure Your Phone Never Dies Again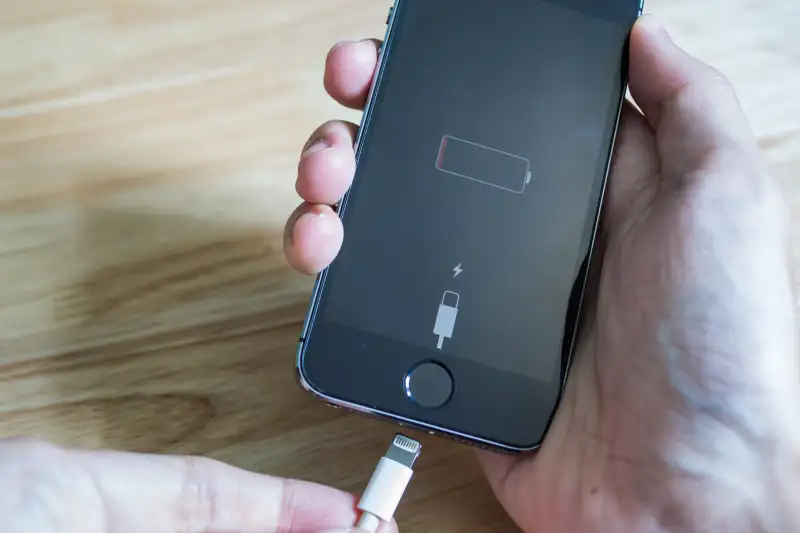 Ask frequent travelers to name their favorite gadgets, and you'll get replies ranging from luggage scales to voltage converters. But more than that, you're going to hear about how one travel tech product is not merely nice, but a necessity: People who are on the road a lot need to have a portable charger to keep the juice flowing to phones, tablets, and other critical devices.
There are many portable power banks for sale out there, ranging from teeny ones barely bigger than a hotel shampoo bottle to powerhouses that can recharge laptop batteries.
What's the best portable charger for you? That will depend on a few criteria: How many devices will you need to charge, and how long will you have to go before you can recharge the batteries in the power bank itself? How much space and weight do you want to allot to a portable charger? (This second question is especially important if you do a lot of carry-on-only travel or backpacking jaunts.)
There are plenty of reliable portable charger brand names that road warriors and professional reviewers alike vouch for, but first, a word of caution for frugal travelers: AmazonBasics power banks might look like a bargain, but the Consumer Products Safety Commission recalled more than half a million, including six different models, because of a propensity to overheat. Have an AmazonBasics portable charger? Check Amazon's recall page to make sure it's not one of the affected models.
Here are some of the best portable chargers we've found:
The Anker brand shows up regularly on tech publications' roundups of best portable chargers, and Anker dominates Amazon's list of top-sellers. Whether you're taking a trip soon or you just want to eek out a little more usability out of an aging phone, this portable charger will have you covered. This version is a fairly new entrant, but it has a 4.3 star rating on Amazon.
While not the cheapest or the lightest (it clocks in at about one and a quarter pounds), this Anker charger is a workhorse: It's powerful enough to charge your laptop and phone simultaneously, and offers fast charging for newer devices that support Qualcomm's Quick Charge standard.
This charger just scoots under the FAA limit for carry-on power banks too. Speaking of which: You are allowed to bring most portable chargers onto the plane, but here's the FAA's official word on what batteries are (and are not) allowed on planes, in carry-on bags or in checked luggage. Also, here is a handy conversion formula from charger brand RAVPower you can use to convert your power bank's rated milliampere hours (mAh) into wattage, which is how airline regulators measure the power capacity of backup batteries.
If you're interested in a less expensive portable charger, and you're OK with it being less powerful as the tradeoff, read on. We've rounded up three other great (pro- and user-approved) power bank options for you.
Here's an earlier incarnation of the first Anker portable charger we highlighted above, at less than half the price. Although it doesn't pack quite as much power or have as many bells and whistle, the Anker PowerCore 20100 has more than 10,000 five-star reviews from verified purchasers on Amazon, and got a shoutout from the pro reviewers at The Wirecutter.
The Wirecutter reviewers also liked this diminutive charger from Jackery for "everyday" use, specifying that it can revive a "mid-sized" smartphone twice on a single charge. Unlike most chargers, which you have to connect to your device via a USB cable, this backup battery comes with micro-USB and Lightning connectors, which will save many users from having to carry around a cord. The one bummer is that if you have a newer phone with a USB-C connection, you'll still need to remember to carry around a little micro-USB to USB-C adapter.
If you're looking for the smallest possible charger that will just get you through a delayed train or long commute, Popular Mechanics liked this slim 3-ounce "lipstick" charger from Anker. It has a 4.2 star rating on Amazon based on an astonishing number of reviews: roughly 27,000 as of this writing. The $20 price point is also appealing, but it's worth noting: If you have one of the newest or most high-powered phones that's dead, don't expect this to be able to recharge it all the way back to 100%.
We've included affiliate links into this article. Click here to learn what those are.