The Top 3 Bestselling Books This Year Have One Surprising Thing in Common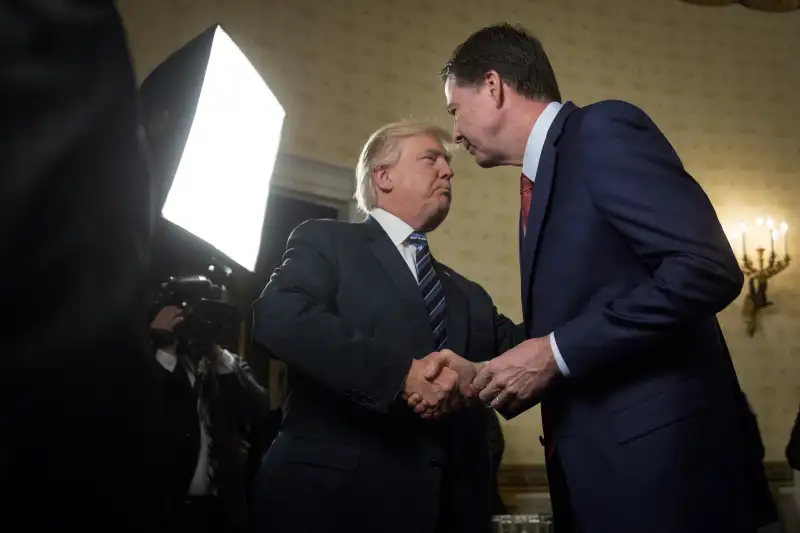 Andrew Harrer—Bloomberg via Getty Images
The top three best-selling books in 2018 so far all have one thing in common: the Trump Administration.
Indeed, former FBI Director James Comey's highly anticipated book A Higher Loyalty climbed to the third highest spot on Amazon's best-seller list before it was even released Tuesday. The book joined Michael Wolff's Fire and Fury and A Day in the Life of Marlon Bundo, a children's picture book from Last Week Tonight with John Oliver that takes a jab at Vice President Mike Pence's rhetoric toward the LGBTQ community — using his pet bunny as the lead character.
As CNN Money notes, books about the Trump Administration have filled the number one slot on the New York Times's hardcover nonfiction list since mid-January. That's in large part due to the dominance of Fire and Fury, which sat in the top spot for 10 straight weeks.
The books that eventually replaced it, of course, related to Trump as well. Russian Roulette by Michael Isikoff and David Corn — which explores Russia's involvement in the 2016 presidential election — was the best-seller for three weeks in April. And this week, Dear Madam President: An Open Letter to the Women Who Will Run the World by Jennifer Palmieri, the communications director for Hillary Clinton's 2016 presidential campaign, took the top spot.
Other related books filled the Times's hardcover nonfiction list in recent weeks, including Pete Souza's Obama: An Intimate Portrait, Jerome R. Corsi's Killing the Deep State and Peter Schweizer's Secret Empires.
It's likely Comey's book will join others on the New York Times list with its release this week. The book, which details two decades of Comey's work and includes insights from his short-lived experience with President Donald Trump, has already climbed toward the top of the Amazon best-seller list for the year — just including presales. Flatiron Books, Comey's publisher, moved the release date up several weeks as a result of the growing interest and printed 850,000 copies, according to CNN.
According to a New York Times review of the book released last week, Comey calls Trump "unethical, and untethered to truth and institutional values" and called his leadership "transactional, ego driven and about personal loyalty." Trump responded with several tweets last week, calling Comey a "slime ball" and "proven leaker & liar."
Comey's book was released Tuesday.