James Comey's Book A Higher Loyalty Isn't Out Until Tuesday. But It's Already One of 2018's Best Sellers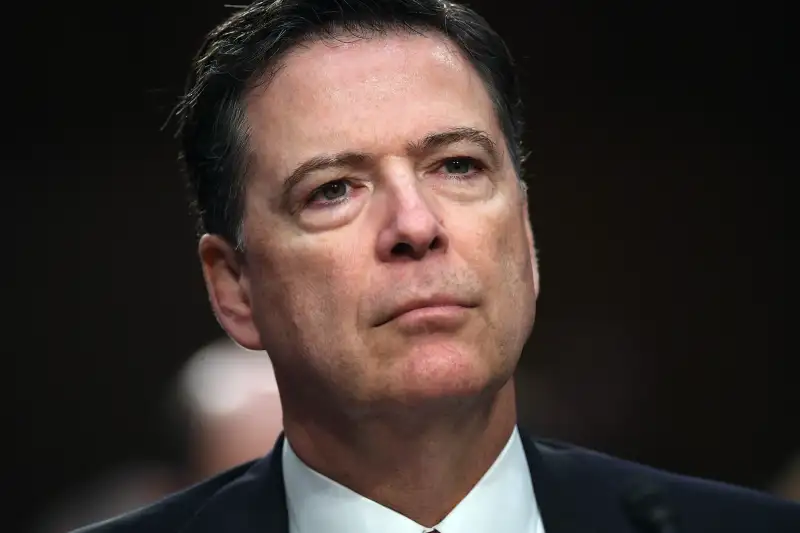 The Washington Post—The Washington Post/Getty Images
James Comey's book A Higher Loyalty, which offers a much buzzed-about look at the former FBI director's interactions with President Donald Trump, is still a few days away from its April 17 release. But it's already a bestseller.
It seems many around the country are excited to dig into Comey's details about Trump in the book that have emerged over the last week, including revelations that Comey compares Trump to a "mafia boss" and referred to his presidency as a "forest fire." As of April 13, Comey's A Higher Loyalty was ranked number one on Amazon's book bestseller list. Comey's book is already at number 11 on Amazon's bestsellers of 2018 — Michael Wolff's Fire and Fury, another Trump presidency-focused book, is currently at number one.
"This president is unethical, and untethered to truth and institutional values," Comey writes, according to a New York Times review of A Higher Loyalty. "His leadership is transactional, ego driven and about personal loyalty."
Trump is not thrilled by Comey's book and A Higher Loyalty's recent publicity surge. In two angry tweets Friday morning, Trump called Comey a "proven LEAKER & LIAR" and a "weak and untruthful slime ball."
Demand for Comey's stories about his interactions with Trump has been at a high since Comey was fired by the president last May. CNN reports Comey's publisher, Flatiron, bumped up the release date to April 17 from May 1, citing massive interest for the book.
Comey's book, which has been available for pre-order for several months, spiked to No. 1 on the bestseller list in March after previously ranking at No. 15. By March 18, Comey's book was Amazon's number one bestselling book and by March 19 it was at the No. 2 spot. The surge in pre-orders appeared to come because of a series of tweets from Trump attacking Comey and former FBI Deputy Director Andrew McCabe.