Better.com Mortgage Review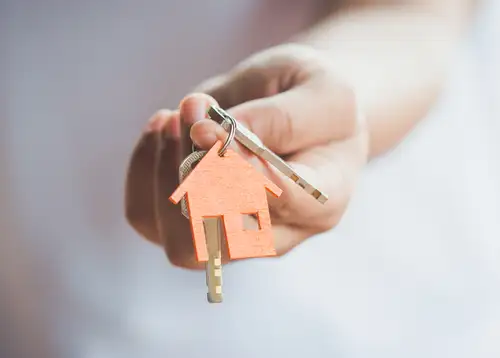 Before the digital revolution, consumers met with a loan officer and processed mortgage applications by hand before entering yet another extensive consultation laden with paperwork.
In the last 20 years, more lenders have transitioned to online lending practices, including mortgage lenders. Now that the process is digital, including loan applications, a loan officer is still available for home purchases and refinance transactions.
Better.com is an online lender that prides itself on enhancing the virtual mortgage experience.
Table of contents:
Who owns Better.com?

Loan options

Qualification process

Pros and cons

Is Better.com right for you?
Who owns Better.com?
When considering a boutique mortgage company, it's essential to perform research to determine its financial viability.
Many of the best mortgage companies collapsed in the 2008 mortgage crisis. So, you'd do well to learn who's writing the checks for your chosen mortgage provider.
Better.com is privately owned, which may concern some. Regardless, prominent financial institutions, such as Goldman Sachs, support Better.com. And the company has done well in cornering the market on low rates while providing rapid closings with a personal touch.
Better.com received qualifying identification from the Nationwide Multistate Licensing System (NMLS). This designation ID (#330511) enables the public to verify its lending credentials. The company's main office is in New York.
Better.com operates entirely online, including obtaining loan estimates. This level of automation means customers can get rate quotes, apply for loans, get pre-approvals and upload documents to an underwriter with ease.
Better.com also provides direct access to a loan officer as you go through the application process, delivering a personal touch in getting a mortgage.
Interestingly, it states that the loan officers don't make a commission on sales. This unorthodox approach is quite different from most mortgage lenders who frequently roll loan officer origination fees into closing costs, which incentivize the closing more than customer service.
Loan officers at Better.com are strictly there for support, meaning you'll have someone dedicated more to helping you than ensuring a profitable loan closure. Getting started is easy. Simply visit the Better.com website and choose the mortgage options suited to your specific needs.
Loan options
Because of its streamlined, digital process, Better.com offers a limited number of mortgage products, including conventional loans. There are no options for Home Equity Lines of Credit (HELOC). During COVID-19, Better.com temporarily suspended Federal Housing Administration (FHA) home loans, which may have impacted first-time home buyers, however this option is available again.
Nor does the company offer the standard options for low down-payment mortgages through government programs like Veterans Affairs (VA) or the U.S. Department of Agriculture (USDA).
Better.com does, however, offer low down payment loans through its fixed-rate program, and the company advertises that it works with borrowers who don't have the standard 20% down payment.
Sometimes, it offers lower rates, which equals lower monthly payments.
Conventional fixed-rate mortgage
Better.com offers standard fixed-rate loans and refinance mortgages, with terms of 15, 20 or 30 years. These mortgage options have fixed interest rates for the life of the loan and conform to Fannie Mae and Freddie Mac standards.
Adjustable-rate mortgage (ARM)
These mortgage products allow borrowers to access high-value homes and qualify for bigger loans at a lower interest rate than conventional fixed-rate products. ARMs fix the interest rate for an initial period, after which it'll fluctuate with the prevailing rates.
Jumbo loans
Jumbo loans are more substantial than average conventional purchases or refinance loans and often have more stringent qualifications than standard fixed-rate mortgages.
Better.com is unique in that it offers jumbo loan programs with 10% down payments, which ordinarily would incur a penalty of monthly mortgage insurance. It also offers these products without mortgage insurance for qualified borrowers.
FHA loans
Another minimal down payment product borrowers might qualify for is an FHA loan that's guaranteed by the Federal Housing Administration. FHA loans are among the few federally backed programs Better.com offers.
Further, the company actively advertises its willingness to work with customers using alternative income and lower down payments.
Qualification process
Better.com qualifies its customers similarly to most mortgage companies, though with a few significant differences.
Online questionnaire
Rather than fill out an application, Better.com provides a questionnaire to walk you through the submission process. The form is dynamic, and changes based on the answers you provide. Thus, it's tailored to meet the needs of your specific situation.
Soft credit pull
Expect a soft pull on your credit report. It leaves your credit score intact, though. This gives lenders a snapshot of your creditworthiness.
Prequalification loan options
A few minutes into the process, you'll get your first prequalification, with options for your loan. You can even lock in your rate without incurring an additional fee, which is unusual for a major mortgage lender.
Connect with a loan officer
During the submission process, Better.com will connect you with a loan officer. This professional advocate isn't there to make a commission from you. Instead, their presence is to provide a point of contact with the lender to help guide you through the verification process.
Also, if you have alternative income from unusual payment methods (e.g., gig jobs), the loan officer takes this into account during qualification.
Better.com also boasts that it can close a loan within 21 days, which is quite an achievement. Its sleek online approach, combined with the personal assistance of a loan officer, makes this claim believable.
Better.com Mortgage pros and cons
Advantages
No sales commissions

: Most lenders make their money from closing costs and commissions.

Personalized digital service

: Better.com provides an integrated approach that combines technological advancements with excellent customer service. Plus, there are no annoying phone calls to worry about.

Ten percent down jumbo loans

: This includes an exclusion of mortgage insurance fees. Most other lenders require this expensive addition to monthly mortgage payments.
Disadvantages
No HELOC options

: HELOCs are excellent programs for home renovation projects. They're flexible and useful for unexpected construction expenses.
Is Better.com right for you?
Better.com has integrated human interaction with a sophisticated lending system to supply its customers with versatility and personalized customer service.
Unfortunately, Better.com doesn't offer some of the mortgage loan products that customers have come to expect from a full-service boutique mortgage lender. This includes HELOC, VA loans and USDA loans. However, depending on your mortgage needs, Better.com may be worth considering.
Update: This article has been updated to remove unverifiable information.
Disclaimer: This story was originally published on December 2, 2019, on BetterCreditBlog.org. To find the most relevant information concerning Better Mortgage, please visit their website: https://better.com/