Here's When Social Security Recipients Start Getting Bigger Checks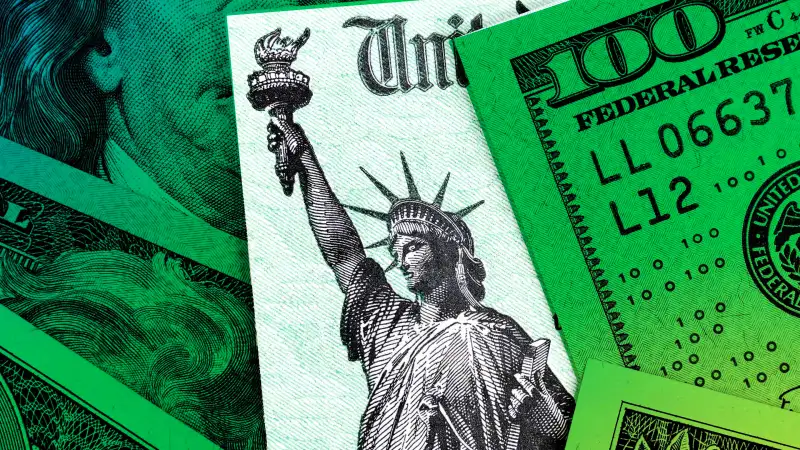 After inflation pushed prices higher and higher in 2022, there was a silver lining for more than 70 million Social Security recipients: Their monthly benefits checks would get the biggest increase in four decades in 2023.
The first batch of the larger Social Security payments is being sent this week. Here's everything you need to know.
What is the 2023 COLA increase for Social Security benefits?
Social Security benefits are 8.7% higher this year to account for inflation, the Social Security Administration (SSA) announced last fall. The agency estimated that this cost-of-living adjustment (COLA) will amount to an extra $140 per month on average for Social Security recipients.
The SSA adjusts benefit amounts each October based on how consumer prices changed during the previous three months. The 2023 Social Security COLA is unusually high, to match this past year's unusually high rate of inflation. As inflation comes down, the size of the annual COLA will decrease in the future, too.
"I am telling retirees to not get used to this COLA," Matt Sotir, an advisor with the financial services firm Equitable, previously told Money. "It is extremely rare and likely will not be repeated as inflation should abate over the next few years."
When are bigger Social Security checks coming?
The first batch of Social Security checks with the new COLA should arrive on Tuesday, Jan. 3, according to the SSA's payments schedule for 2023. These payments will be sent to people who receive both Social Security and Supplemental Security Income (SSI) and people who have received Social Security since before May 1997.
Other Social Security recipients will have to wait a little longer to receive their freshly boosted payments. In general, the Social Security payments are distributed based on your date of birth:
If your birthday falls between the 1st and 10th days of the month, you can expect your payment to be sent out on the second Wednesday of each month. So the first check would come on Jan. 11 in 2023.
Social Security payments for those with birthdays falling between the 11th and the 20th are sent on the third Wednesday of the month. So: Jan. 18 in 2023.
Payments for those with birthdays falling between the 21st and 31st are sent on the fourth Wednesday of the month. So: Jan. 25 in 2023.
As for SSI payments, they are typically sent out on the first of the month, with a few exceptions. The first round of larger payments to SSI recipients was sent out at the end of December.
More from Money:
'Extremely Rare': Social Security Checks Are Getting Their Biggest Boost in 42 Years
9 Best Life Insurance Companies
Waiting to Collect Social Security Can Net You an Extra $180,000