Move Over Volkswagen, 1.5 Million Bikes Were Just Recalled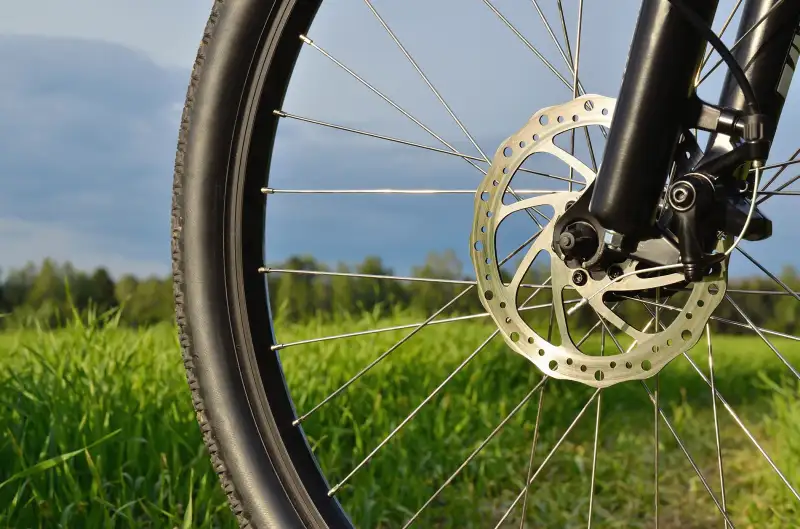 On the heels of the massive Volkswagen recall of its diesel cars, the bicycle industry is having its own problem, necessitating a recall on 1.5 million bikes from 17 brands.
In the past decade, many bike brands have begun a slow transition towards disc brakes, which provide superior stopping power, though they are heavier and not as easy to adjust. Unfortunately, the rotor—the thing the brake caliper grabs onto to create stopping friction—on many bikes is located very close to the center of the wheel. In fact, it's close enough to possibly come in contact with the quick-release lever, which is used to "quickly release" the wheel from the frame.
While they may not always be touching, the lack of a foolproof system has led 17 different bike manufacturers to launch a huge recall to fix the problem.
According to VeloNews.com, here are the brands and model years involved in the recall:
Diamondback: 2004-2015
Raleigh: 2004-2015
Breezer: 2005-2015
Fuji: 2005-2015
SE: 2005-2015
Cannondale: 1998-2015
GT: 1998-2015
Felt: 2006-2015
Jamis: 2005-2015
Giant: 2003-2004
Haro: 2000-2015
Norco: 2000-2015
Access: 2009-2015
Civia Cycles: 2008-2012
Novara: 2002-2015
Ridley: 2014-2015
Specialized: 2002-2015
Though most bikes with disc brakes have quick-releases, manufacturers are experimenting with thru-axles, which may replace the venerable quick-release on many future bikes.
In any event, consumers who own any affected bike should contact the distributor or manufacturer for details on on how to get new quick-release skewers that won't rub the rotor.