Here's How Much Bill Gates Is Worth on His 61st Birthday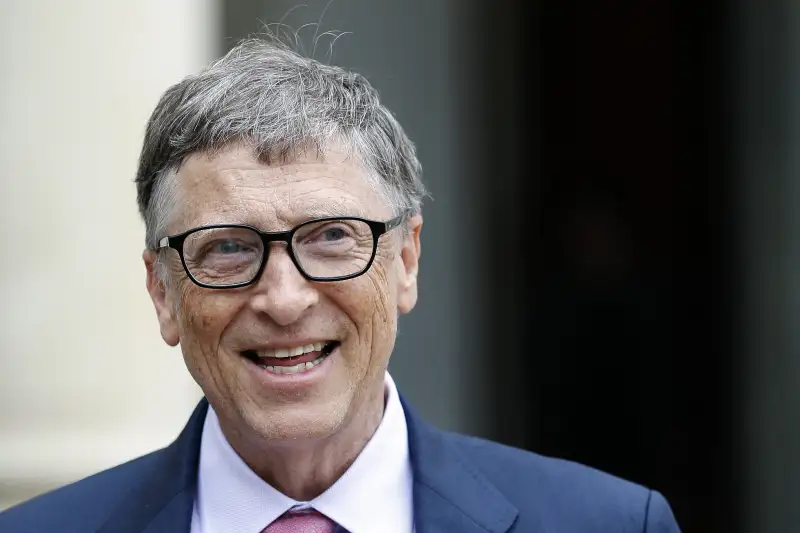 Bill Gates is celebrating his birthday today, with, we assume, a cake topped with 61 dollar-shaped candles.
Being the richest man on the planet is one reason for him to celebrate. According to Forbes, Gates' net worth rests at $81.9 billion, putting him safely at number one on the "wealthiest people in the world" list, $6.5 billion ahead of Zara's Amancio Ortega, and $14.2 billion ahead of Amazon's Jeff Bezos.
More impressive, perhaps, is Gates' charitable contributions. The Microsoft founder has donated over $36.7 billion through The Bill & Melinda Gates Foundation, the grant-making organization founded by Gates and his wife. Together, the couple has pledged to give "the vast majority" of their assets the the charitable organization.
The private foundation focuses on saving and improving lives in the U.S. and abroad. In 2014, the foundation pledged $50 million to fight ebola is West Africa. In June, it donated 100,000 chickens to sub-saharan africans living in extreme poverty. And earlier this month, it directed $250 million to a world health initiative based at the University of Washington in Seattle -- one of the largest contributions in the university's history.
In an interview with the U.K. newspaper The Evening Standard, published Wednesday, reporter Rosamund Urwin asks the mogul what he wants for his birthday.
See, even the richest man in the world isn't all that different from the rest of us.