Bill Gates Says These Are the 5 Best Books You Should Read This Summer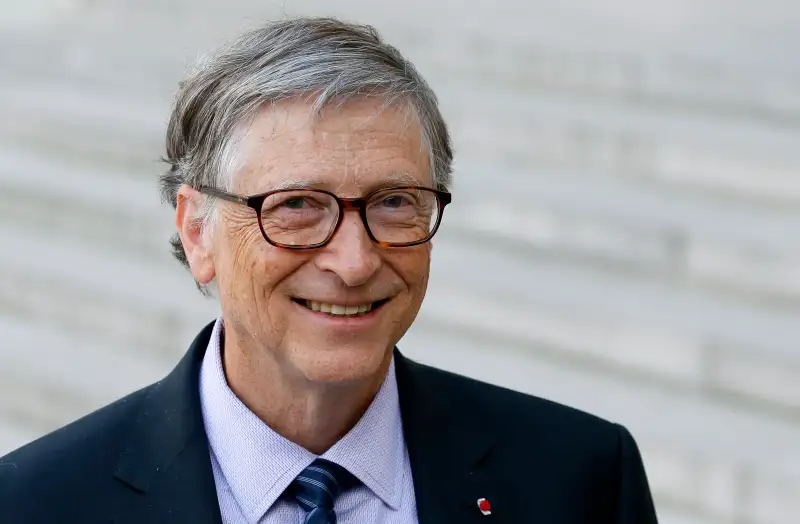 Stuck on what to read this summer? Bill Gates has some book recommendations.
The billionaire entrepreneur and Microsoft founder Bill Gates, who has a net worth over $100 billion and is ranked as the second-richest man in the world, is a voracious reader and often shares his favorite new books on his blog. (He also dished out book recommendations on a Reddit AMA.)
The latest Bill Gates' book list was published in a blog post this week. This time around, Gates suggests an eclectic array of five of his favorite books that have hit store shelves recently, ranging from nonfiction about how conflicts and crises impact the world to a quirky and engaging novel.
This book's title might not make it seem like an easy-breezy beach read, but Gates begs to differ. "I finished the book even more optimistic about our ability to solve problems than I started," Gates says of Upheaval by Jared Diamond, also the author of Guns, Germs & Steel. Diamond's new book looks at historical examples of turmoil like civil wars and foreign invasions to analyze how countries cope and make changes in the aftermath of these events.
Nine Pints explores blood through a medical, financial and cultural lens (the title is a reference to how much blood the average person has in their body). Gates praises George's deep exploration into a substance with which we're all familiar, yet generally about which we know very little. From the origins of blood drives to the myriad medical diagnoses it can yield to the economics around everything from blood plasma to sanitary products, Nine Pints will give you oodles of interesting facts and a new appreciation for what's pumping through your veins.
Bill Gates' book recommendations tend to lean more towards nonfiction, so this work of fiction comes as a nice change of pace. The unusual setup of A Gentleman in Moscow is that the protagonist is sentenced to house arrest — for life — in a high-end Moscow hotel just after World War I. Gates calls it "fun," but you don't have to take his word for it: More than 10,000 readers have given it a 4.7 star rating on Amazon.
War is another topic that doesn't scream "vacation page-turner," but Gates praises Presidents of War for its "important cross-cutting lessons about presidential leadership." Author Michael Beschloss, who has written numerous other historical books, covers from the 19th century to the present day in this deep dive into the activities and strategies of the U.S. presidents who led during periods when the nation was engaged in conflict.
Capitalism is often in the headlines, for better or worse. In The Future of Capitalism, economist Paul Collier plumbs the logic — and the limitations — of the United States' driving economic tenet, and offers some insights to the future and solutions to some of its more contentious elements. Gates says of Collier, "His background as a development economist gives him a smart perspective on where capitalism is headed."
We've included affiliate links into this article. Click here to learn what those are.