This Billionaire CEO Surprised Two Warehouse Workers With $1 Million Bonuses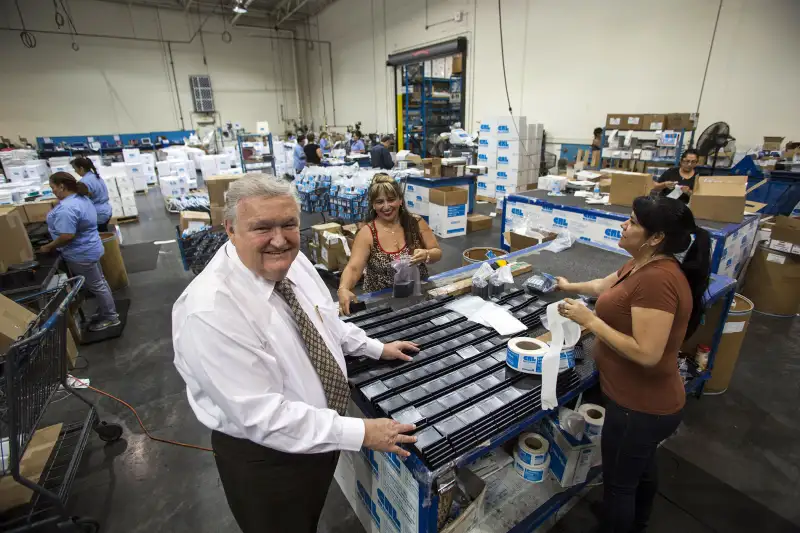 Ringo Chiu/ZUMA Wire—Alamy Live News
Billionaire Donald Friese doesn't believe in saying "thank you."
"I always hated people saying, 'Well, you did a good job, so thank you,'" he tells the L.A. Times in a new profile. "Thank you doesn't help my children get a house or schooling."
Friese himself grew up in an orphanage, joined the army, and worked his way up at an industrial glazing company in California to become its owner, the Times reports. In 2015, he sold the company to an Irish conglomerate for $1.3 billion.
To thank the roughly 1,400 employees who had been with the company more than a year, he gave out bonuses—using more than $86 million of the proceeds from the sale.
Two in particular got special treatment. He called the pair—both of them longtime workers who helped run his warehouses, the Times notes— into his office to let them know the company had been acquired.
"And I said, 'I don't think thank you is good enough,' and gave each of them $1 million," he said. "We were all crying. There are some people who you know do more for you than is required. These guys are those kinds of guys."