This Job Pays $30,000 for a Few Days' Work After a Hurricane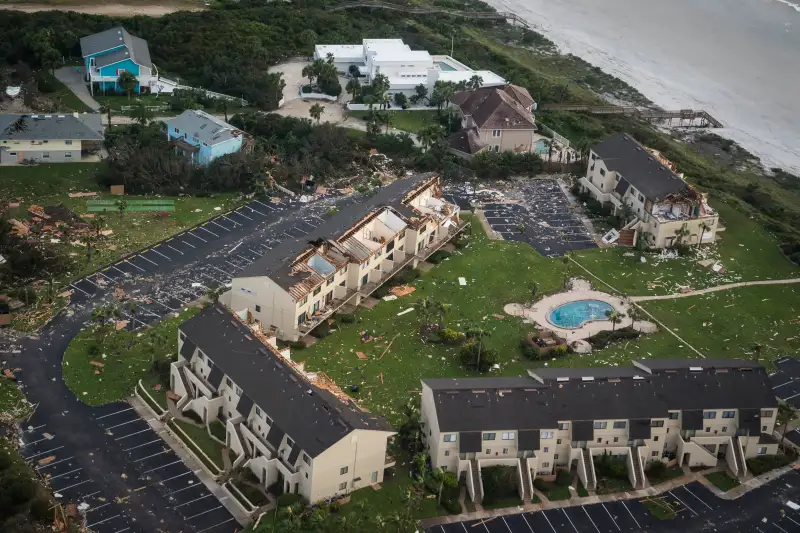 The Washington Post—The Washington Post/Getty Images
The costs of Hurricane Harvey and Hurricane Irma are expected to surpass the devastation associated with Katrina. In fact, if the early estimates are correct, 2017 will break records as the costliest hurricane season ever, perhaps approaching $300 billion.
In every tragedy, though, there is opportunity. And while it may seem insensitive to even discuss the issue, some people are making serious cash quickly in the aftermath of 2017's two historic storms. According to the Wall Street Journal, independent insurance adjusters — individuals who come in to assess how much an insurance company will pay out on claim — can earn up to $30,000 for just a few days' worth of work after a disaster.
The work can be inconsistent, but insurance adjusters are in extraordinarily high demand after natural disasters, especially if they can handle the most complex cases, like an industrial site. "Some adjusters can make $65,000 to $100,000 in the first month after a major hurricane," the Journal reported.
It turns out that anyone can become a claims adjuster too. All you generally need is to take a course load of about 40 hours and perhaps complete background and fingerprinting checks.
How likely is it for a rookie insurance adjuster to earn six figures right away? Robert Hartwig, an insurance professor at University of South Carolina's business school, told Money that you likely won't be able to get the most complex, high-paying gigs without a few years' of experience. And there is a decent amount of overhead involved, mainly traveling to disaster sites. Hartwig also warned that the work can be grueling and emotionally draining.
But he confirmed that adjusters' annual earnings can range from $60,000 to $100,000 a year.
"Where disaster strikes, you're going to in great demand," Hartwig said.
AdjusterPro.com has a guide on how to become an independent adjuster. Most states require a license that involves taking an exam.
AdjusterPro calls the occupation "one of the last 'hidden gem' careers in America," as it is "a stable industry, easily entered by new adjusters, with excellent earning potential."