The Estimated Costs of Hurricanes Irma and Harvey Are Already Higher Than Katrina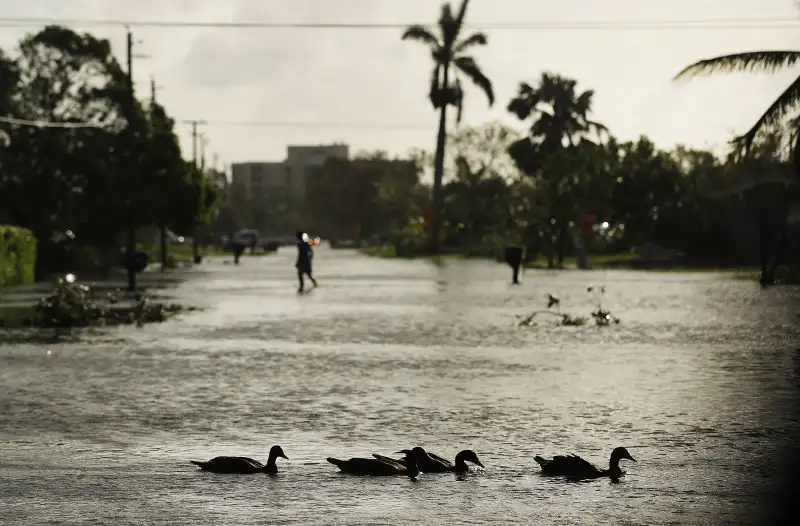 Spencer Platt—Getty Images
Two of America's largest and most populated states are still reeling from Hurricanes Harvey and Irma, but one organization is already saying that 2017 is shaping up as the costliest hurricane season ever.
AccuWeather estimates that the costs of the storms on South Florida, southeast Texas, and other affected regions will be a total of $290 billion. This is the first time in recorded history that two Category 4 or higher hurricanes had struck the U.S. mainland in the same year, AccuWeather noted.
"That is extraordinary by itself," AccuWeather founder Dr. Joel N. Myers said in the report. "Also unprecedented is that this particular storm, Irma, has sustained intensity for the longest period of time of any hurricane or typhoon in any ocean of the world since the satellite era began."
For perspective, the estimated costs for Hurricane Katrina ranged between $108 and $250 billion; other estimates put the combined cost of the 2005 hurricane season, which included Katrina, Rita, and Wilma, at nearly $200 billion in 2017 dollars.
According to AccuWeather, Harvey's damage estimate is $190 billion, while the costs of Irma will be roughly $100 billion. The costs associated with these storms include:
Disruption to business
Unemployment periods lasting up to months
Transportation and infrastructure damages
Crop loss, including 25 percent of orange crop
Increased fuel prices
Property damages
Last week, President Trump signed a $15 billion disaster relief bill.
AccuWeather's assessment is on the higher end of projected costs. On Monday, Enki Research's estimate for total damages from Irma dropped to $49 billion from $200 billion, as the storm's brush with the western coast of Florida appears to have been less damaging than expected, Bloomberg reported.
On the other hand, one analyst cited by the Guardian said that the overall economic cost of Irma alone could reach $300 billion, with insurance companies on the hook to cover perhaps half of the damages and cleanup expenses.