Here's How Much Uber Drivers Really Make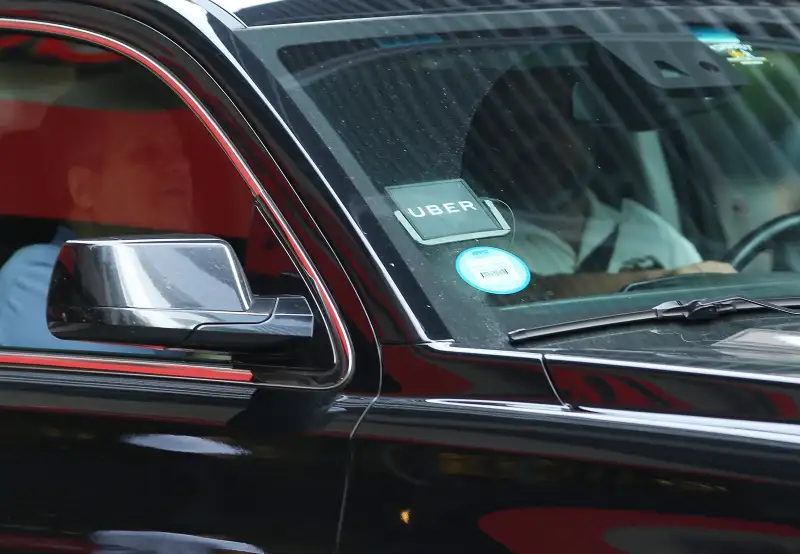 Spencer Platt—Getty Images
How much money do Uber drivers really earn? Since launching in 2009, the company has often changed its fares in the cities in which it operates. A driver's location, hours driven (including time of day/week), and personal expenses can all affect how much a person will earn picking up rides for Uber.
The question is further complicated because the studies seeking to answer that question over the years have each taken different approaches.
So we've reviewed several studies to get a handle on how much drivers make.
The most recent earnings study comes from loan company Earnest, which used loan application data that included Uber earnings to show that Uber can be among the most lucrative platforms for "gig economy" workers.
Earnest found that the median Uber driver makes $155 a month — third most among the nine gig platforms surveyed. (People working with Airbnb and Lyft tended to earned more.) Meanwhile, the average Uber driver makes $364 a month — fourth most — suggesting some drivers are taking home the lion's share of possible earnings.
Earnest did not ask drivers to say whether these figures were gross or net. (Expenses vary widely, but can subtract 20% to 30% of one's gross earnings driving for Uber.) The study also did not factor in how many hours individuals worked to earn this income, so we can't gauge how much drivers made on an hourly basis. Here were the totals for all platforms analyzed by Earnest, with Uber highlighted.
Harry Campbell, an Uber driver who runs the popular RideShareGuy blog chronicling the ins-and-outs of gig driving, told Money the Earnest study's findings were "a little low but in the right ballpark" of previous studies.
Campbell recently conducted his own study, which polled 1,150 drivers from both Uber and Lyft. He found that the average Uber driver made $15.68 per hour before factoring in expenses like gas, maintenance, and depreciation. (Lyft drivers in the survey made $17.50 per hour before expenses, and reported much higher satisfaction than Uber drivers.) The study also revealed an interesting breakdown that showed hourly earnings on Uber and Lyft deteriorating by age.
Harry Campbell/RideShareGuy
Campbell surmised that the higher earnings among young drivers could "be a function of what hours were worked." Drivers can pick up more passengers and therefore make more money if they're willing to work during peak-demand periods, which often mean late nights on weekends.
Uber charges different rates in different markets, and big, bustling cities tend to have more passengers in need of rides, so it makes sense that driver earnings have also been found to vary widely by city. This image from SherpaShare shows this breakdown from May 2015, and whether gross earnings (before expenses) had increased or decreased since January 2015.
To get an idea of how an individual driver's earnings are affected by changing one's location and company affiliation, Money spoke to a driver who wished to be identified simply as Matt, in his mid-20s. He recently moved from Raleigh, N.C., to San Francisco and switched from Uber to Lyft. Matt said he now makes nearly $20 an hour after expenses compared with only $6 per hour in North Carolina. He added that Lyft has seen a recent boost in ridership thanks to the #DeleteUber campaign that began after allegations emerged of sexual harassment at the company.
For even more background on how much Uber drivers make, consider a 2015 study funded by Uber, which found that in its top-20 cities drivers averaged more than $19 an hour in earnings before expenses. However, a year later, internal Uber figures provided to Buzzfeed showed that after expenses were factored in, drivers in three markets — Detroit, Houston, and Denver — earned only $8.77, $10.75, and $13.17 per hour, respectively.
Lately, Campbell says the overall mood among Uber drivers is improving. The company launched a "180 Days of Change" campaign in June to make the driver experience better, including the long-awaited addition of an option for passengers to tip drivers through the Uber app.
"I think turnover is still a big problem for Uber but it seems like they're getting serious about addressing some of the root causes," Campbell said. "They did more for the driver's experience on the first day of their '180 Days of Change' initiative than they have in a couple years so I'm optimistic that they will continue to improve the driver experience and improve retention."
We reached out to Uber for comment on the findings in these different studies, and have not heard back from the company.