Here's How Much Lyft Drivers Really Make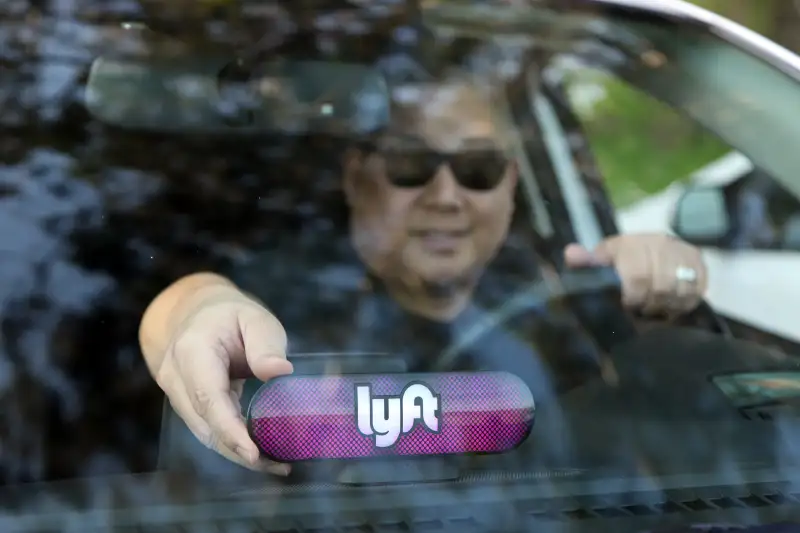 Kelly Sullivan—Getty Images for Lyft
We recently told you how much Uber drivers really make on the job.
What about driving with Uber's main competitor, Lyft?
According to a new survey from loan company Earnest, Lyft drivers make slightly more than Uber drivers. The median earnings for a Lyft driver are $210 per month, and the average is $377, compared to $155 and $364 for Uber. Here's the chart:
Earnest found, however, that if you drive for both Uber and Lyft—which is about a quarter of people in their sample—on average you make slightly more on Uber. This isn't necessarily because Uber pays drivers more on a per-ride or per-hour basis. It could be simply because people who drove for both companies tended to put in more hours with Uber.
Earnest's study, which came from loan applications of its users, has no estimates on typical hourly wages. It's not clear if the earnings cited in the study are net or gross either.
As we mentioned in our story on Uber earnings, driver expenses can eat significantly into your earnings. Once expenses like gas and car maintenance are factored in, drivers might have to subtract 20% to 30% of their gross earnings to figure out what they really made while driving for Uber or Lyft.
Another recent survey had similar findings about Lyft drivers making more their Uber counterparts. The RideShare Guy blog, which covers the ins and outs of driving for Uber and Lyft, asked 1,150 drivers how much they were making with either platform. The results show that Lyft drivers earned an average of about $17.50 per hour, or almost $2 per hour more than what was reported by Uber drivers. This generally makes sense: Lyft ride rates tend to be a little higher than Uber, so drivers should make more.
Lyft drivers reported higher satisfaction with their company than Uber drivers too. Three-quarters of the drivers in the survey said they were satisfied with Lyft, compared to slightly less than half for Uber.
Courtesy of The RideShare Guy
Harry Campbell, editor of the RideShareGuy blog, noted that when the survey was conducted, Lyft drivers could receive tips but Uber passengers weren't given that option via the Uber app. The difference in tipping policies may have affected both driver earnings and satisfaction ratings at Uber and Lyft. (Uber has since added a tipping option to its app in more and more cities.)
Finally, Jianming Zhou, the editor of SherpaShare, another ridesharing blog, told Money in an email that it didn't have reliable data from Lyft, so it was hard to say which company paid drivers more.
"It really depends on the city and how the driver drives," he said.
But anecdotally, he said, some drivers feel they made more from Lyft, most likely because of tipping.
Neither Uber and Lyft offers estimates for how much drivers will make, typically. The Lyft website says simply (and unhelpfully), "The more you drive, the more you earn." That's pretty much the same thing that the Uber website states: "You can drive and earn as much as you want. And, the more you drive, the more you'll make."
We reached out to Lyft, and a representative declined to specify how much it estimates drivers earn on average.