Graduates of this Hot College Program Are Earning $200,000 Right Out of School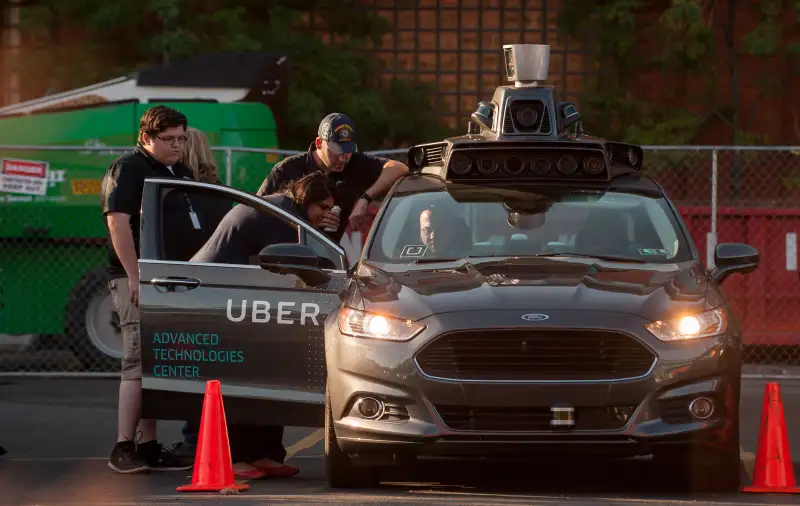 Jeff Swensen—Getty Images
CNBC reports Carnegie Mellon University in Pittsburgh is spinning out graduates earning $200,000 to work in the rapidly growing field of self-driving cars.
Pittsburgh has become America's unofficial self-driving car research capital. At least four companies in the autonomous vehicle business, including Uber, have set up offices in the city; they've been testing its self-driving cars on Pittsburgh's streets since 2016.
Andrew Moore, the dean of Carnegie Mellon's computer science school, said that graduates of its computer vision program are getting job offers from these firms with pay packages of upwards of $200,000 right out of school. It's a situation that's "unheard of for any role until recently," Moore said.
"It does feel very much like a gold rush town at the moment," he added.
Computer science and engineering are always ranked among the highest-paid college majors. But it's fairly rare even for engineers and computer science majors to earn over $100,000 right after graduating, let alone $200,000.
Computer vision is a specialized field focused on enabling computers and other machines to "see" as well, or even better than, a human. It's obviously an essential subject of research for companies in the business of self-driving cars.
Carnegie Mellon's program costs a hefty $68,000 a year. But what with the lofty salaries commanded by graduates, the program can quickly pay for itself for students.
Moore estimates there are up to 2,000 computer vision grads working in Pittsburgh right now.