Uber Founder Travis Kalanick Just Reached a Billion-Dollar Milestone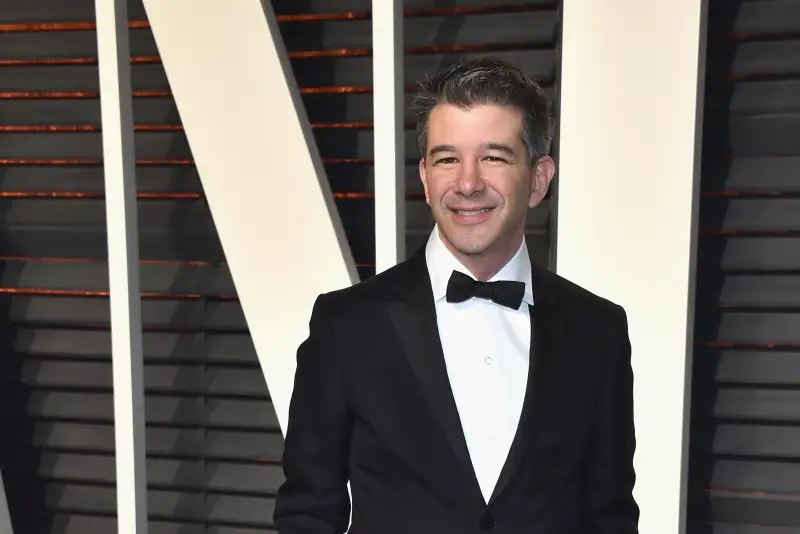 Pascal Le Segretain—Getty Images
He's no longer the face of Uber.
But Travis Kalanick, the founder of the popular rideshare company who was ousted as CEO last summer, has officially become a billionaire after selling 29% of the shares he owns in the company, Bloomberg reports.
This week, an investor consortium led by Japan's SoftBank purchased a stake in Uber that valued the company at $48 billion. Recode calculates that each share was worth $33, meaning Kalanick stands to net $1.4 billion in his sale.
This is the first time Kalanick has sold Uber shares. He had once bragged that he would never do so, and reiterated that he wouldn't sell as recently as this summer, Bloomberg reported. But for reasons not known he changed his mind in recent weeks, Recode said.
Uber investors forced Kalanick, 41, to resign last year after they decided he had become a liability for the company. Under his watch, Uber became the subject of a trade secrets lawsuit by Google's parent company, as well as a federal investigation into the use of software that allegedly targeted specific Uber riders for tracking, Bloomberg reported.
The company also hired former U.S. attorney general Eric Holder to conduct an internal investigation of Kalanick's actions that turned up further questions about his leadership, Bloomberg said.
USA Today reported last February that Kalanick presided over "a bellicose, almost frat-house environment where milestones were often celebrated with chest bumps and men held push-up contests nightly at their desks," citing several unnamed employees. Last February, a former employee named Susan Fowler published an essay detailing her time at the company and the sexism that allegedly prevailed there.
"When I joined Uber, the organization I was part of was over 25% women," she wrote. "By the time I was trying to transfer to another eng[ineering] organization, this number had dropped down to less than 6%. Women were transferring out of the organization, and those who couldn't transfer were quitting or preparing to quit. There were two major reasons for this: there was the organizational chaos, and there was also the sexism within the organization."
Kalanick remains a significant minority stakeholder in the company, having owned 10% prior to his sale.