BMW Wants to Create a Ride-Sharing Program to Compete with Uber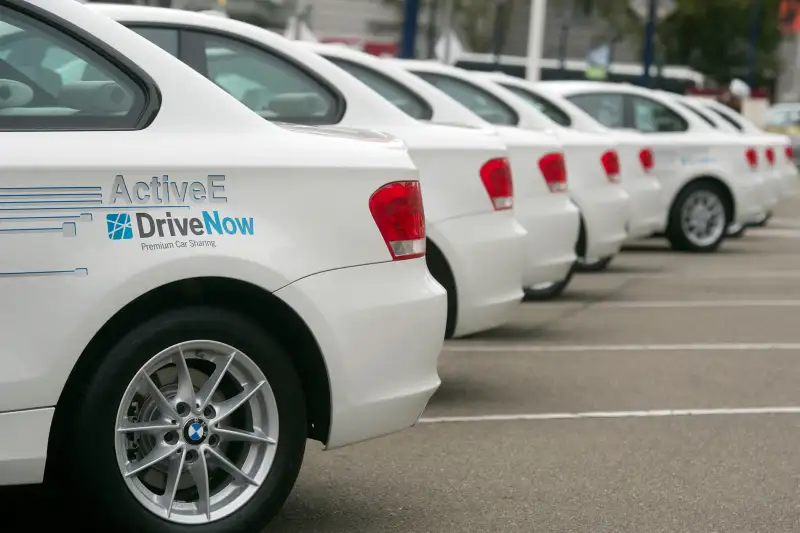 Look out, Uber and Lyft: BMW may be the next competitor shaking up the ride-sharing space.
The German luxury automaker is thinking about adding a ride-sharing service to compete with Uber and the rest of the field, Bloomberg reported. A BMW board member told the German news website Spiegel Online that he could envision the company expanding its current car-sharing service—a partnership with car rental company Sixt with nearly 600,000 users—to compete against Uber.
The plan lacks specific details, but Spiegel Online speculated that BMW might give car-sharing users the opportunity to charge for rides while the car is not being used by other customers. Additionally, Bloomberg surmises overhead costs would be low, and would also maximize the utility of BMW's existing fleet of car-sharing vehicles.
While Uber was the first big success story in the ride-sharing industry, BMW is among a number of companies that don't think it will be the last. In January, General Motors paid $500 million for a stake in Lyft, and Daimler, which owners Mercedes-Benz, acquired taxi-hailing app MyTaxi, as well as a stake in limousine service Blacklane.
Germany might be the optimal location to launch a strike against Uber. Though the ride-sharing service has faced opposition from taxi operators in the United States, car-sharing is well-established in Germany, where people may be less attached to the idea of owning cars.
Though the move might be somewhat of a defensive mechanism against Uber, BMW has worked with the ride-sharing giant in the past: It partnered with Uber in October 2015 to promote its new 7-series sedan.
Read next: Uber Has a Secret Security Hotline
The news follows Lyft and GM's announcement that the two companies will launch a program for those who would like to drive for Uber but don't own cars. The initiative, called "Express Drive," would allow interested drivers to rent a Chevy Equinox vehicle for $99 a week, plus a 20-cent-per-mile fee. As a bonus, drivers who complete enough Lyft riders--65 in a given week--get both fees waived.
The program is expected to launch in Chicago this month, followed by Baltimore, Washington, D.C., and Boston. Additional cities, which have yet to be announced, will be added later, the companies say.