America Keeps Buying More of Something That's Basically Free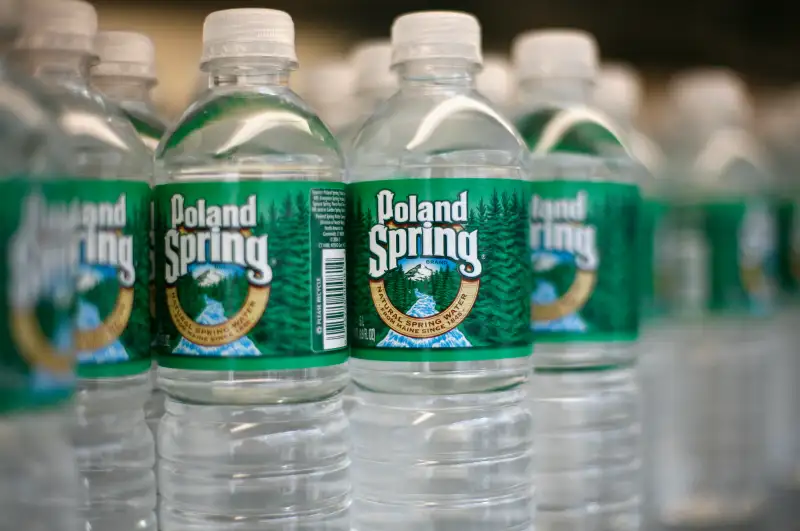 Bottled water is often criticized as both expensive and environmentally unfriendly compared to tap water. But America can't get enough.
According to The Wall Street Journal, bottled water sales jumped 7% last year. Despite environmental campaigns promoting the use of tap water, bottled water has doing extremely well, doubling in per-capita consumption since 2000.
If there's one positive to increased bottled water sales, it seems like at least some consumers who would have otherwise bought soda are now turning to water. As water rises, soda been falling, and bottled water is now on pace to outsell soda in the U.S. by 2017.
Over the past 15 years, soda has fallen out of favor significantly with consumers, thanks to an awareness of its health effects among other reasons. The yearly per-person consumption of soda has decreased from 53 gallons to just 40. For Coca-Cola Co. and PepsiCo Inc., the two companies that dominate the beverage market, this switch over to bottled water is painful. Though they collectively control two-thirds of soda sales, they control just 20% of the bottled water market. And it gets even worse—wholesale prices have dropped for water and increased for soda, so they make less off water sales.
Bottled water has boomed despite shifting attitudes about how environmentally-friendly (or not) the product is. If you're in one of 18 national parks, you can't buy a bottle of water—they're prohibited. Walk onto a college campus with a bottle of Poland Spring and you might as well be wearing a fur coat.
The Journal notes that the rise of bottled water has come partly thanks to an industry-funded 2013 study that found links between tap water and illness. In addition to the perception that bottled water is healthier and tastier than tap, the turn to bottled water is also part of a larger national obsession with hydration.
One more reason for bottled water's ascendance may be the rise of small, high-end water brands. While these brands may defy common sense—the only difference is a mineral here and a story there—they have resonated with consumers, who are asking more from their water than just water. It's no accident Fiji Water conspicuously labels its water as artesian water, doubtless going for the "artisan" misread.