Sorry, Coke! America Has a New Favorite Beverage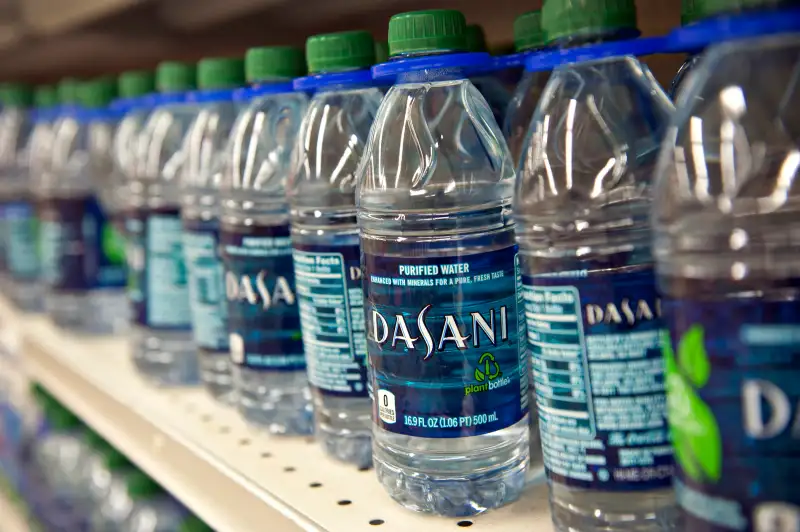 Daniel Acker—Bloomberg/Getty Images
This was bound to happen sooner or later. But given the strong rise in bottled water sales and the continued slump of soda, it's going to happen even sooner than anticipated.
What we're talking about is the moment when bottled water trumps soda in terms of overall consumption in the U.S. Not long ago, it looked like bottled water sales would surpass soda in 2017. Now, according to data from Euromonitor, the forecast indicates that per-capita consumption of bottled water will top soda sometime this year.
What's particularly surprising is that, as the fine print in charts displayed by Bloomberg and Quartz explain, bottled water is probably already ahead of soda—or what most people think of as "soda." This is because the forecast pits bottled water (including flavored waters) not against just soda but "soft drinks" (which include traditional sodas as well as carbonated fruit juices).
As USA Today noted in a story about Coca-Cola's struggles with "fizzling soda sales," the trends indicate that "U.S. customers are turning from sugary, syrupy soft drinks to bottled water, juice and ready-to-drink cold coffee and tea." According to the Beverage Marketing Corporation, carbonated soft drink volume fell 1.5% in 2015, after declines of 1% and 3.2% apiece in the prior two years.
Read next: How Coke Convinced Us to Pay More … for Less Soda
But don't feel too bad for big companies like Coke and PepsiCo. They're hardly just soda companies nowadays. In addition to their flagship soft drink brands, they own some of the biggest names in bottled water—Dasani and Aquafina, respectively.