The New British Pound Note Contains A Surprising Material — Animal Fat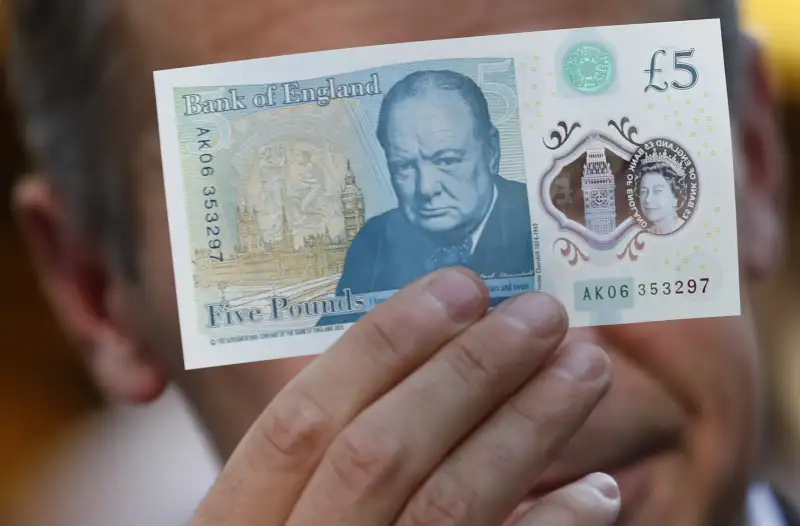 The latest British pound notes have an unusual ingredient: animal fat.
The Bank of England said Monday that the £5 notes—which went into circulation in September—contain traces of tallow, which is derived from animal fat, CNN Money reported. The announcement caused some vegetarians and vegans to circulate a petition—which has received more than 50,000 signatures so far—asking the central bank to stop using animal products in its currency.
"This is unacceptable to millions of vegans, vegetarians, Hindus, Sikhs, Jains and others in the U.K.," the petition says.
The Bank of England—as well as Innovia Films, the provider of the polymer used to make cash—both said it had only become recently aware of the issue. Polymer cash has become the material of choice for many central banks, since the flexible substance is resistant to dirt and lasts longer than paper cash.
Innovia said it's is looking for ways to get rid of the "minute" traces of tallow in its polymer, but that finding a solution is a "very difficult process" that will require time. The company supplies polymer to 23 other countries—including Australia, Canada, Mexico and New Zealand—for use in its currency. It couldn't say whether polymer used in cash for other countries also contained animal fat.