Brooklyn Is Now the Least Affordable Housing Market in the Country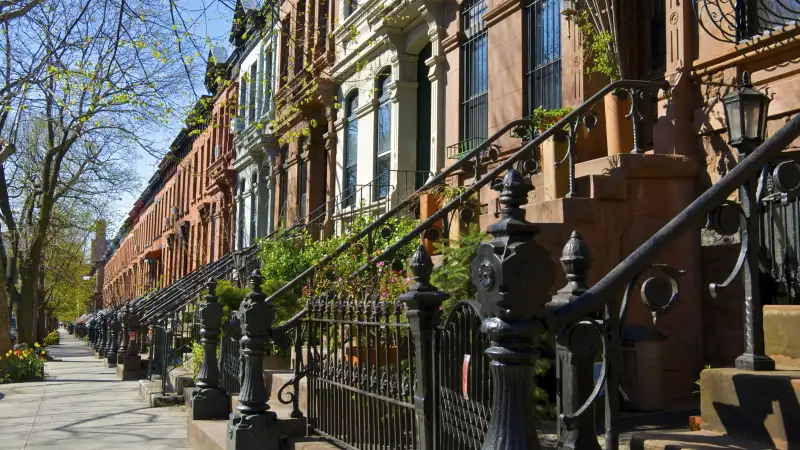 Jay Lazarin—Getty Images
Poor hipsters. In the process of turning Brooklyn into a hive of artisanal mustache boutiques and fixie-bike shops, they may have priced themselves out of the neighborhood. According to a recent study by RealtyTrac, which analyzed the affordability of 475 counties through October 2014, Kings County—also known as Brooklyn—was the least affordable in the nation.
The study gauges affordability by measuring the percentage of the locality's median monthly household income that is required to make monthly payments on a median-priced home in the area.
When RealtyTrac ran the nation-wide numbers in October, payments on a median-priced home required 26% of the average household income. In Brooklyn, by contrast, where the median home costs $615,000 and the median household brings in only $46,960, home payments take up about 98% of a regular family's wages. That's less affordable than Manhattan -- and even than San Francisco, where half of all homes sell for $1 million or more.
In fact, the typical homebuyer has been priced out of the borough's real estate for longer than you might have thought. RealtyTrac's report also measures affordability between January 2000 and October 2014. Over that 14-year period, home payments on a median-priced house still would have cost the typical family 95% of their income. Earlier this year, RealtyTrac found Brooklyn was also one of the most expensive places for young people looking to rent.
Why has BKLN gotten so expensive? The answer is probably a mixture of stagnant wages, investor interest, and an influx of more affluent residents. "Incomes have not grown nearly as fast as home prices" in the regions where affordability declined, said Daren Blomquist, vice president at RealtyTrac, in an interview with Bloomberg. "That disconnected home-price growth has been driven by investors and other cash buyers who aren't as constrained by income."
A Look At What Your Real Estate Dollar Buys In Brooklyn